Our flight arrived at Manila International Airport at 6pm. Philippines time is the same as Singapore time. I will be staying at New World Makati for the next 7 nights. From the airport, it should be a short 20mins drive away to New World Makati. As it is the peak hour, the journey took 45mins instead.
Here is how the hotel lobby looks like. It's beautifully decorated.
Security is tight in both the hotel and the shopping malls in this area. Visitors have to pass through a metal detector gate and have their bags searched.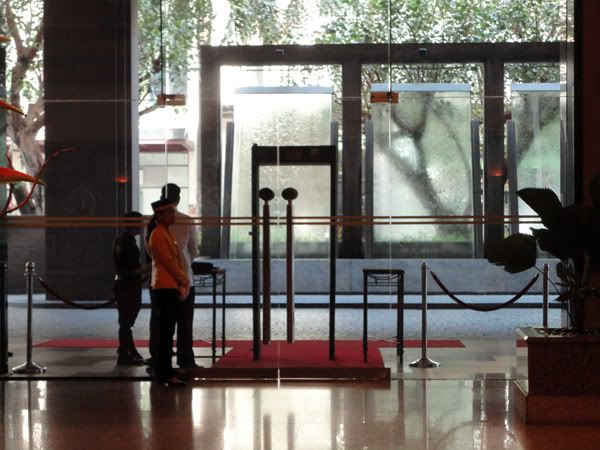 And here is how my hotel room looks like.
And the view of Manila Makati city center from the hotel. Makati is the business district of Manila.
I am quite impressed by the lighting control board they have next to my bed. I can just flip off the lights and control the air-condition in the room by just pressing the buttons in there.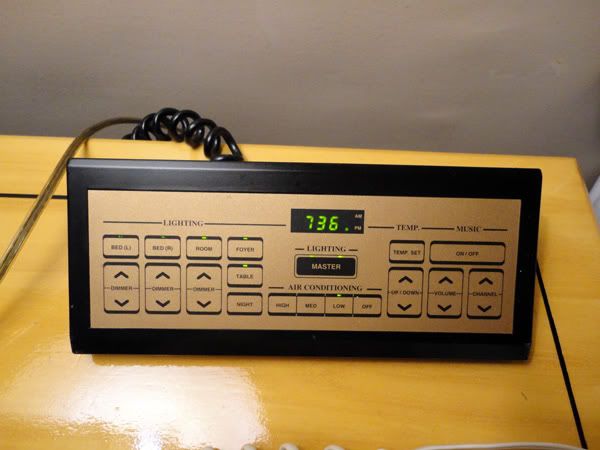 Directly opposite New World Makati is the Greenbelt shopping malls. There are actually 5 buildings in Greenbelt and it has a great variety of restaurants and shopping facilities. We basically have all our meals here.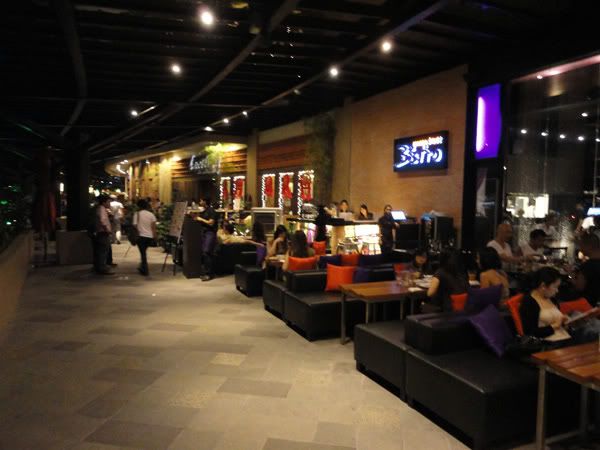 On the first night, we have Capricciosa for dinner. Heard from my fellow Japanese colleagues that this is a famous Japanese-Italian restaurant in Japan. The cost per person is around 500 pesos for a main + shared pizza, a bottomless drink and tax.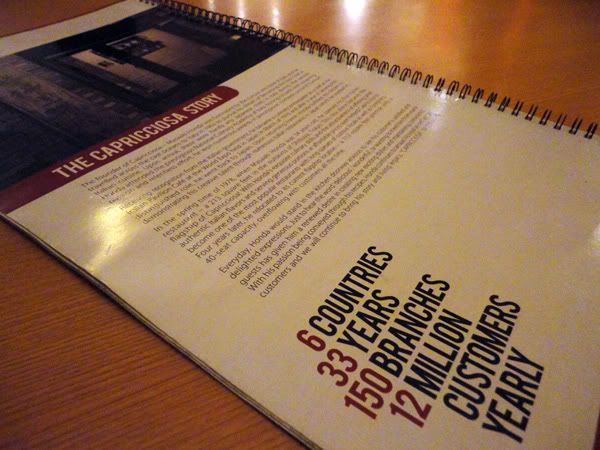 On the second night, we have Nambantei Yakitori. This is my favourite. So much so that I requested to have it again on the Saturday evening. The cost per person is around 700 pesos for a set meal + bottomless drink + taxes.
I saw my colleagues visiting this Filipino restaurant back in June. The name reminds me of a global association.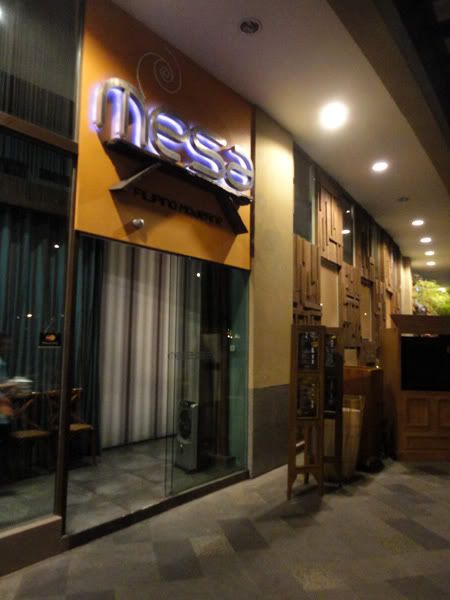 Since it is Kondo-san last night in Philippines, we ordered quite a bit. And took up the challenge of sampling their local fruit-mix soup.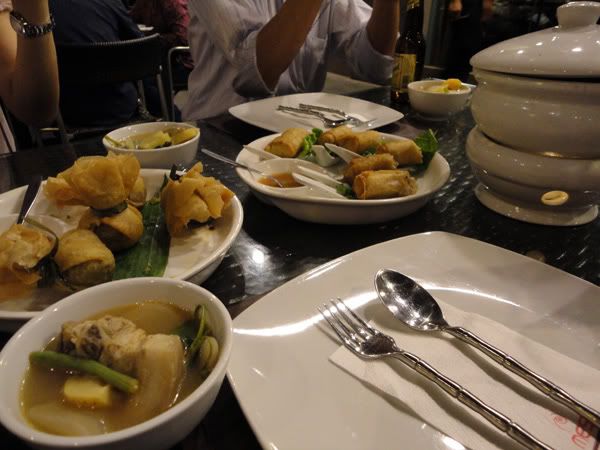 Here is our group photo.
The hotel provides an international buffet and we have quite a good spread.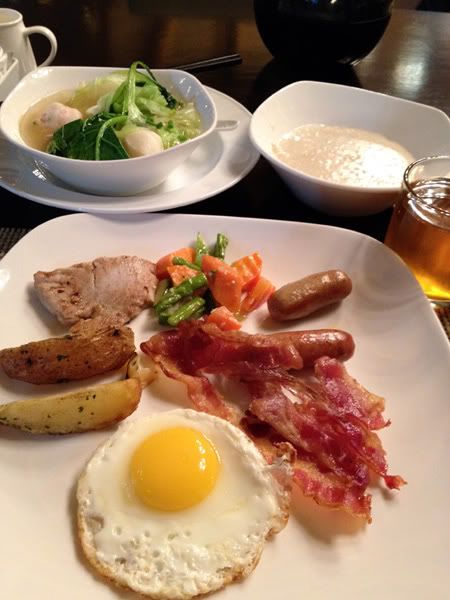 The hotel has good swimming facilities too.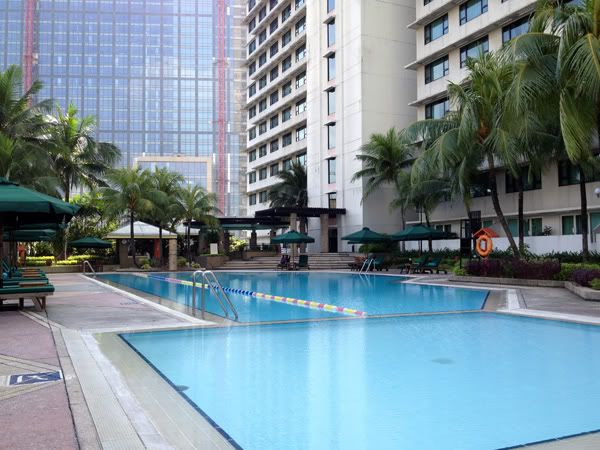 My friend recommended me to try Jollibee. It is something like their local fast food - KFC.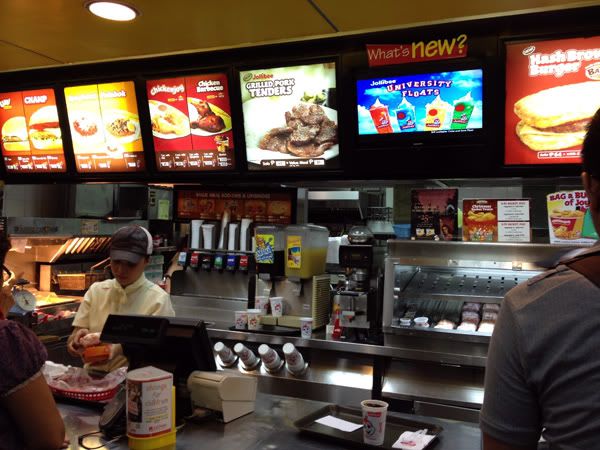 And I tried their fried chicken set meal which comes up to around 100 pesos.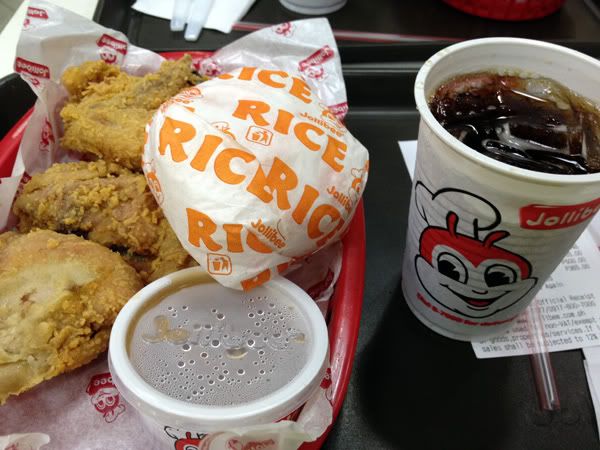 On Monday night, we had Thai food for dinner. There is a representation of the Buddha in there surrounded by Christmas decors.
And the final night, we are back to Filipino cuisine. My friend recommended Masas. So here we have giving a go for Masas.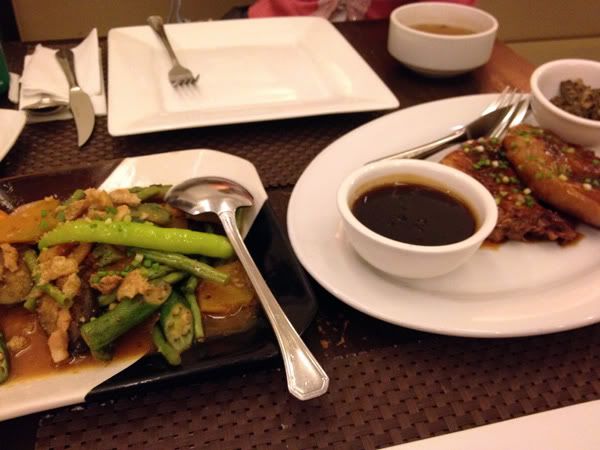 Finally, we bid farewell to Philippines. The first sight we saw when we came to Philippines are the jeepneys below.
Before coming to the Philippines, we were actually quite afraid of the crime situation there. But this precaution was actually over-exaggerated. The locals are nice and friendly. My local colleague told us they are actually welcoming of foreigners and are happy to see them. The precautions to be taken is actually similar as how we should in other countries.