The idea to explore the Tanjong Pagar Train Station was first thought of 2 months back. At that time, AJ and I happened to be traveling past it. We have read the news that the train station will be returned to the Singapore government and redevelopment will thereafter be performed on it.
It's coincidental that a few weeks back, I was notified that PMB will be organising a tour this month to the Tanjong Pagar Train Station. So I signed up for it with AJ. The tour is 45mins long and there is administrative charges of $5.
We arrived at the gathering point 10mins before time and was pleasantly surprised to catch a few old friends. As can be seen from the photo below, we have Paul (as the tour guide) and Alphonse (standing to his right). I first met them 6 months back at the Indians in Chinatown tour and we were all participants back then. Fast forward 6 months, both of them are now tour guides with PMB. It is also Paul's first time conducting the tour.
We were given an introduction on the front facade of the building. Paul highlighted an interesting architectural design - the building is essentially mirrored after European design but it incorporates oriental elements via the roof tiles of the building. There are 4 alphabets written on the shields of the 4 pillars 'F', 'M', 'S', 'R' meaning Federated Malayan States Railway.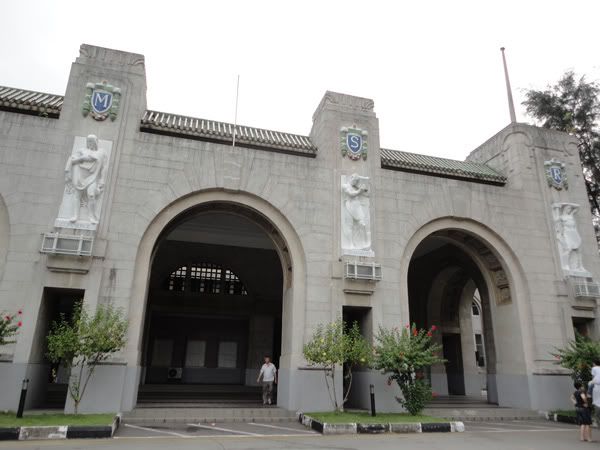 Walking in through the door arch which is splendidly carved.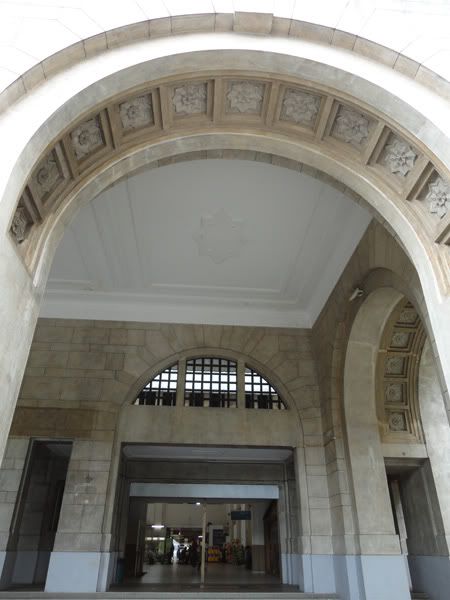 And into the main building of the railway station. It is 72 feet high, giving a very spacious feel to the entire building. There are hotel accommodations in the railway station, which is still provided now. It is located at the 2nd floor and I heard it cost around RM15 a night.
Let's take a closer look at one of the murals. The below depicts the life in Malaya back in those days. We have villagers harvesting the coconuts.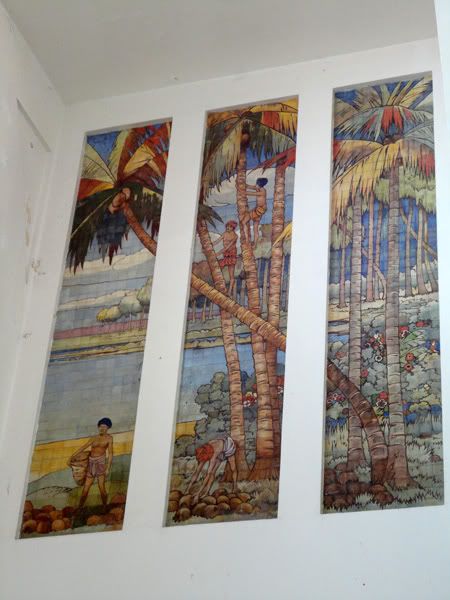 And off to the railway platform.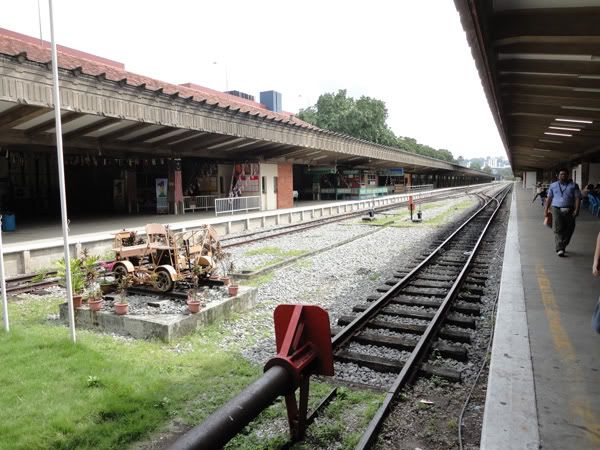 John recommended the food stalls in this area, which is cheap and good. It is a pity that they will be gone after the Singapore government has taken over them. It will most probably be replaced by some expensive restaurants.
AJ was very enthusiastic to sign up as a volunteer guide with them. I myself is a freelance volunteer guide for friends, colleagues who come to Singapore from overseas.