This first photo was taken 3 days earlier around Ang Mo Kio. It has just rained and the evening sky looks splendid. Reminds me of the days when I was in Penang.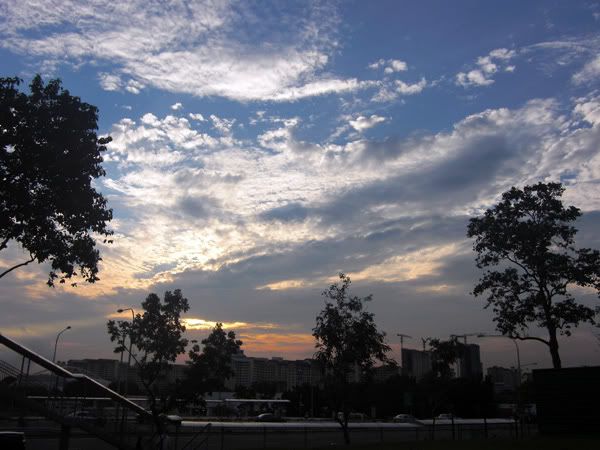 And now we begin the adventure for the day. FP mentioned about Old Admiralty House and I have also read about it on the Straits Times some time back; it mentioned it has been converted into an entertainment scene but it is going bust soon as there are very few visitors to that place. The unique sight in there is the Old Admiralty House. It is actually a short walk from Sembawang MRT. There is a small branch road call Old Nelson Road which leads uphill to Old Admiralty House.
The way up. There is a metal contraption by the side of the road. As there is no pedestrian path, visitors going in will have to be careful of cars coming in from behind or coming out from the front. I guess Admiral Hill is only catered for visitors who drives.
A lonely signboard greeted us. The main facilities available in Admiral Hill are listed on the board.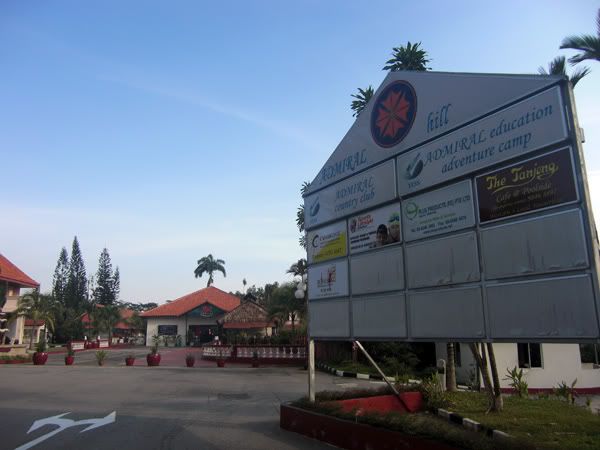 The legendary red ship of Admiral Hill. When the new owners came in 2007, they promised to build a replica of a Dutch ship. So here it is.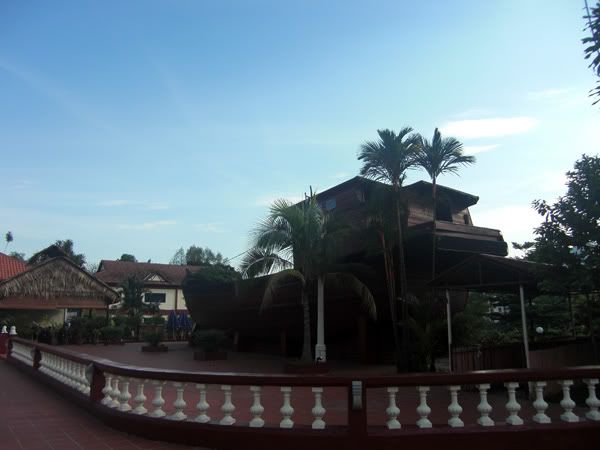 The main highlight of this place is Old Admiral House. It is now a country club. The 'Welcome' sign maybe a bit misleading. According to the security guard, it is closed today as the committee is not around.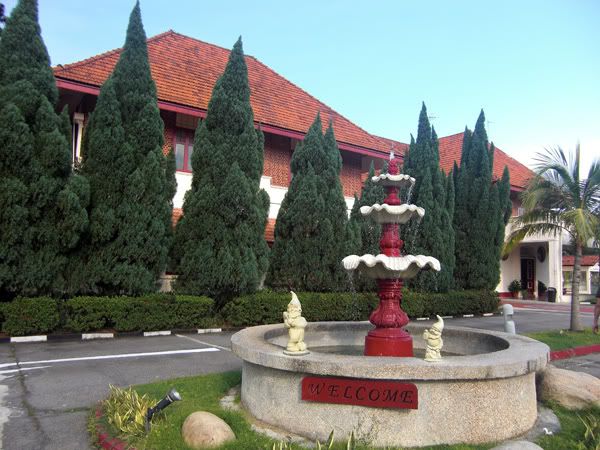 The entrance to the Old Admiralty House.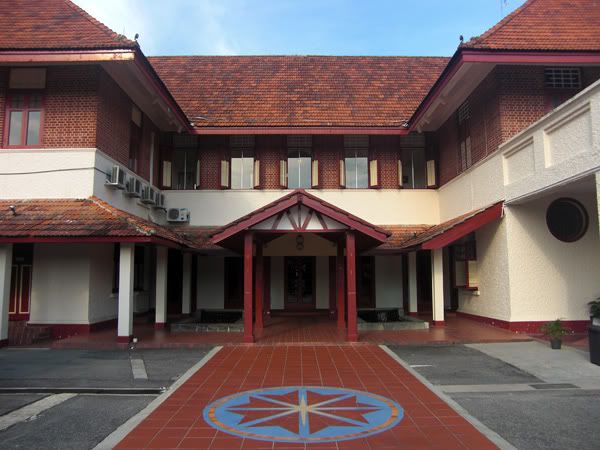 The 'Admiral' written on the red ship. While taking photo of it, a security guard told us no photos in this place. And we were politely directed out. I guess this place is off-limits for visitors too, no wonder business is so bad. If you are interested in checking out this place, it is best to be discreet and don't hang around in there too long as visitors are not welcome. If possible, avoid going there in the first place since there's nothing much in there.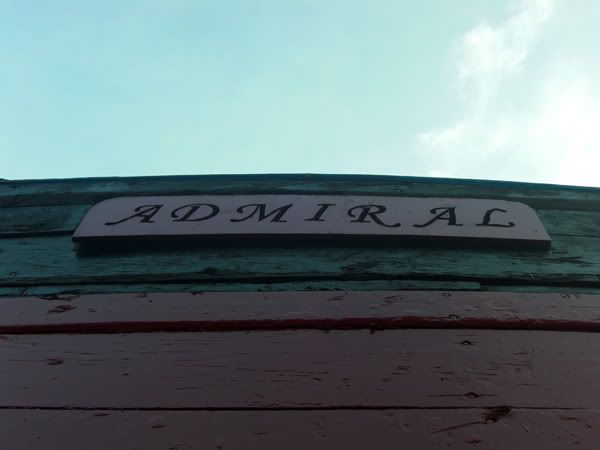 This is the first outdoor trip where the power of the iPhone has been fully harnessed. While travelling from Eunos MRT to Sembawang MRT, we came upon several sights which we were unsure of in the northlands. Google Map is started and the places are immediately identified.
Walking from Sembawang MRT to Old Nelson Road has also been aided by Google Map (aka GPS). FP mentioned there is another interesting building in Sembawang Park after Admiral Hill and the route is being ploted immediately. Below is a screen capture of the route. We also searched on Safari on information regarding the next destination. This is what I call 'Wherever u r, whenever u r, information at your fingertips'
We hopped on bus 882 from Sembawang Road and off we go to Sembawang Park. It's quite an idyllic place, a beautiful beach tuck away to the north of Singapore.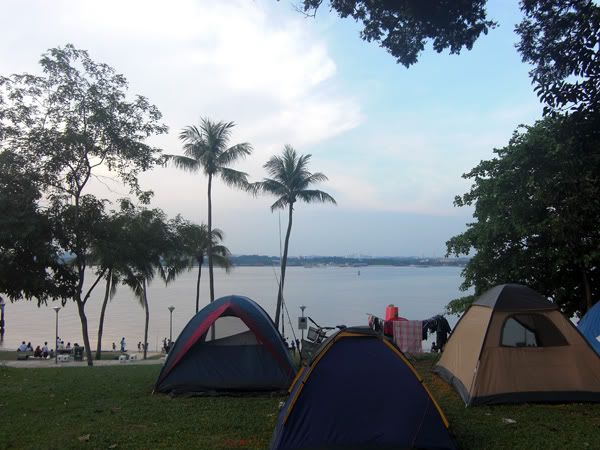 Here is Beaulieu House which has been converted to a restaurant. It is a pity that all these houses with great architectural history are being utilized as private club houses or restaurants. Singaporeans will never know its history just by visiting it. They can only do it via the internet and just look at photos of the interiors that is available online.
Directly in front of Beaulieu House are stairs leading down to a raised jetty.
There are many people fishing in these waters.
I wonder whether the fresh sea catches are safe for consumption. Just a few hundred metres away is a major shipyard. The water looks murky around the jetty (oil?). I do know that further down the coast at Pasir Ris, the water is basically dangerous.
There are still people trying to take a dip. Maybe it has some therapeutic value to it.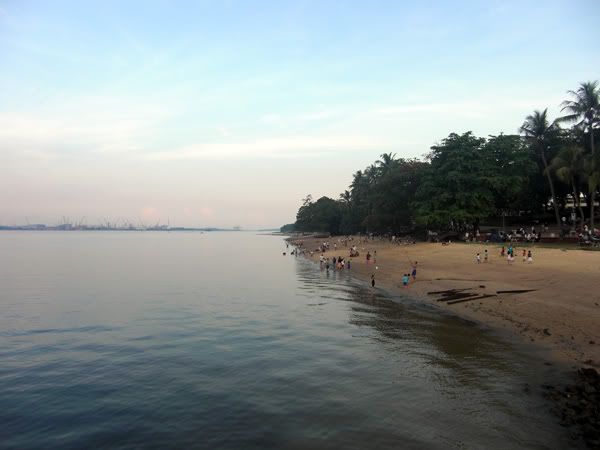 Fishing rods reaching high up to the sky.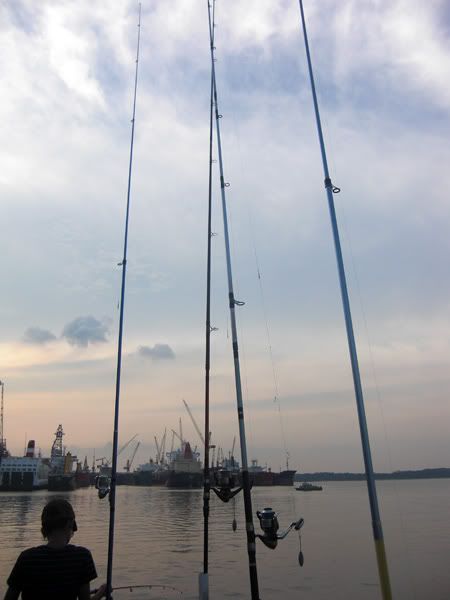 Across the Straits of Johore is the state of Johore, Malaysia.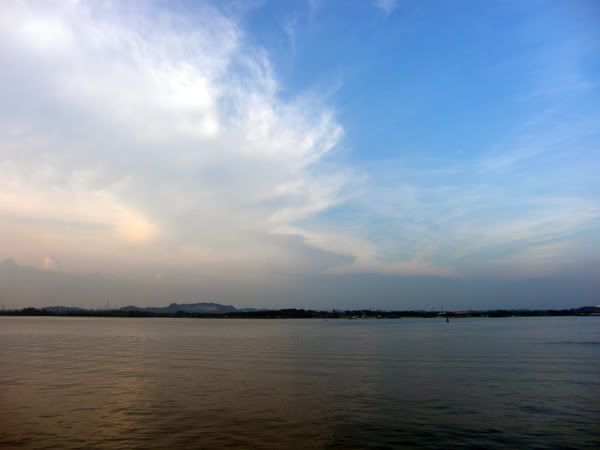 The Catch of the Day.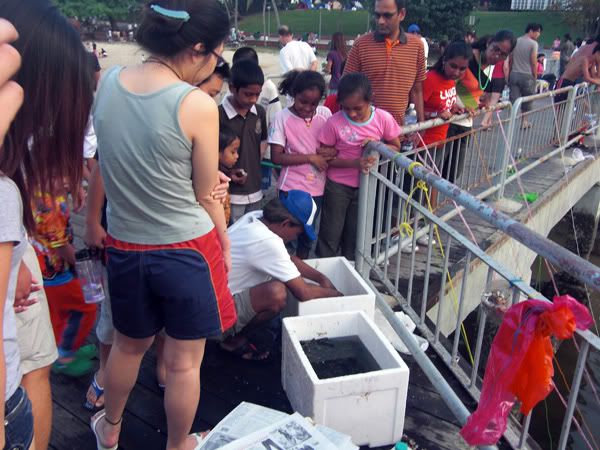 And me posing with nature and the engineering marvel in the background.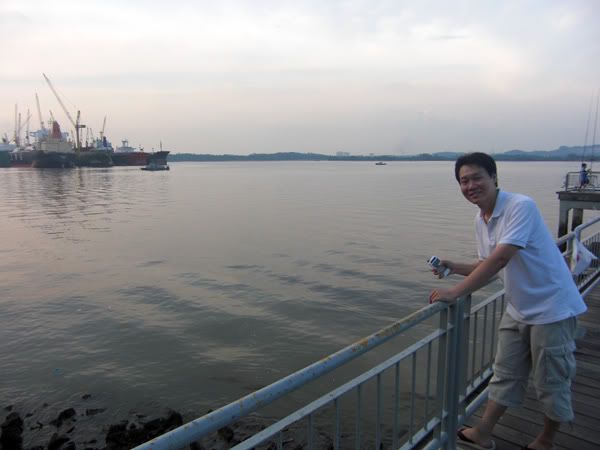 2 coconut trees raising up to the sky.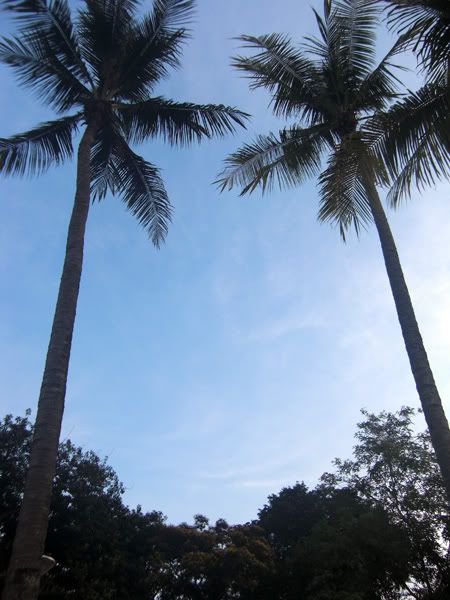 From there, we hopped back on the bus to Sembawang MRT and transit to another bus 167 which goes down to the city area. We walked past the esplanade and took a shot of the exhibition which is ongoing there.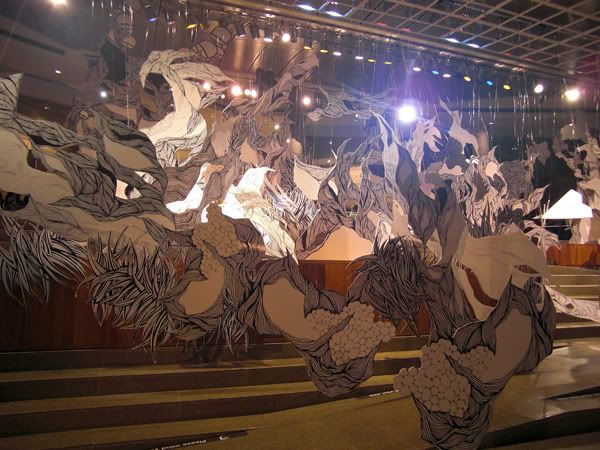 There is also a performance by the Malay Cultural Society from Republic Poly, in celebration of Hari Raya.