15th February (Monday)


Today we had a reunion dinner amongst old friends at Suntec's Soup restaurant. We went for their prosperity CNY 7-course set menu. Most of the restaurants are opened in the Suntec-Marina area but the retail shops are mainly closed. The amazing thing is that the crowd is still there. After dinner, we went to check out River Hongbao just next to the Esplanade. I caught this contrast around the God of Wealth. Behind are the dark gray skies (end of the gloomy recession) while in front of it are the bright clouds (better years ahead).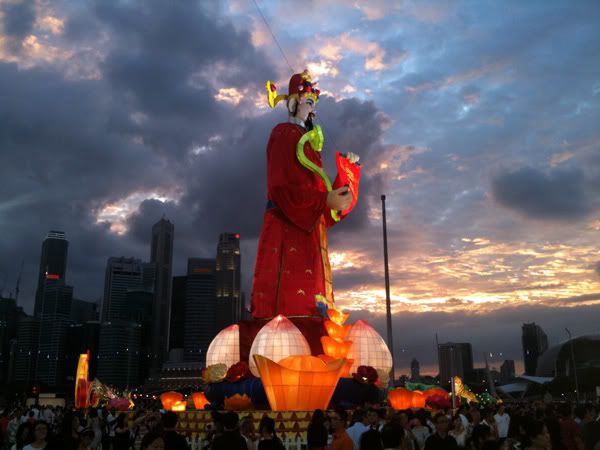 There is this rare moment during sunset where the clouds are illuminated like fluffy cotton wool. This period is only visible on certain days for just 5 minutes. I remember seeing it very often in Penang.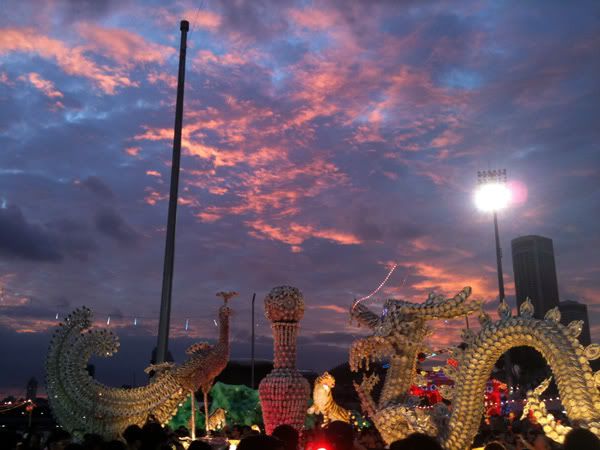 Thereafter we proceeded on to Dempsey Hill for chilling out. We went down to Ben and Jerry's at Blk 8 for the Merlionster (6 scoops) and got some drinks.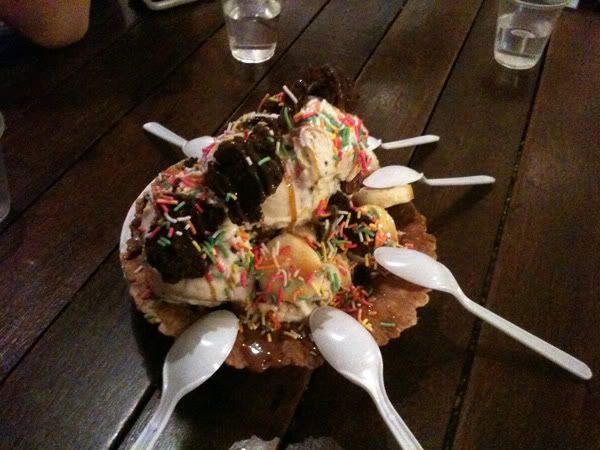 12th February (Friday)


We were initially planning to visit Hey Hey hotpot at the Pomo off Selegie Road. But unfortunately they were not having the ala carte buffet due to the Chinese New Year. So we went on to check out the hotpot restaurant that is just next to it - Ju Ju Hokkaido Hot Pot. Something that captivated me to this restaurant is that extremely friendly service staffs. Everyone were just smiling happily. The service guy (from China) which I spoke to on the menu at the entrance illustrated on the selection we could make. It is actually a 7 course dinner.

Here is how the starter looks like. One of the service staff demonstrate to me the way on eating the egg. This egg has the exact taste as those which I took in Japan! Even though it is more expensive than the normal eggs in Singapore, I remembered having it almost every day in Japan. (cos I like to splurge a bit)




This is the main course (Seafood cuisine). It comes in a ship-like plate with all the seafood on it. The food is good but the service is really a big thumbs up.


When I asked for the bill, the service staff told me that with Standard Chartered card, it is 15% off. I told him I don't have it now, but will be back again.
While we were walking by The Cathay, we caught a Taiko performance in there. I have a liking for Taiko.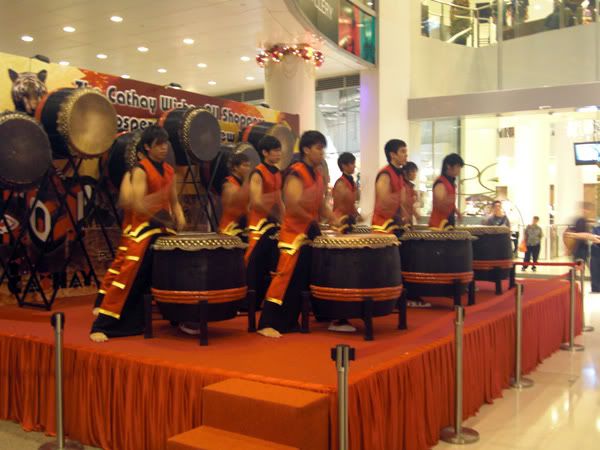 After some shopping at Somerset 313, we hopped on to Chinatown next. It is crowded indeed but not as crowded as the New Year's Day crowd where it's totally unmovable.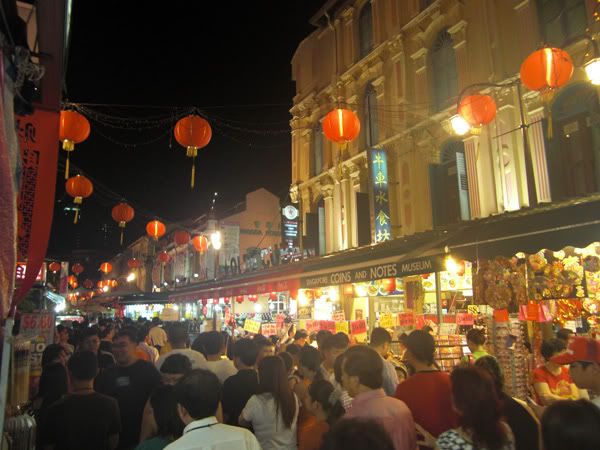 The shops are all in red.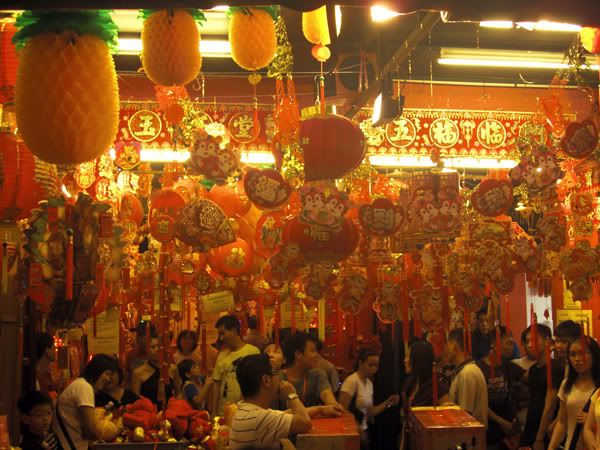 The people are also in red.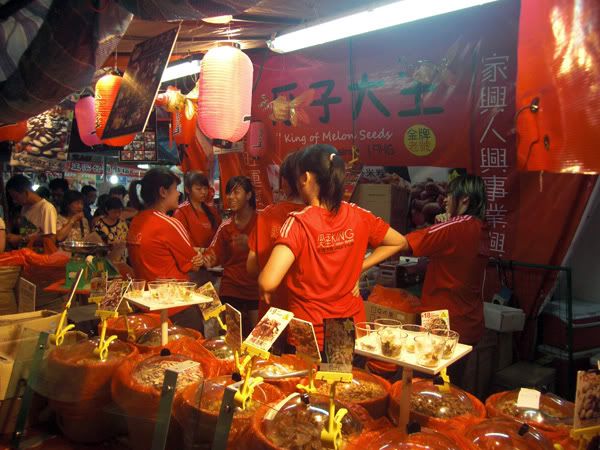 Chinese New Year light up line the streets.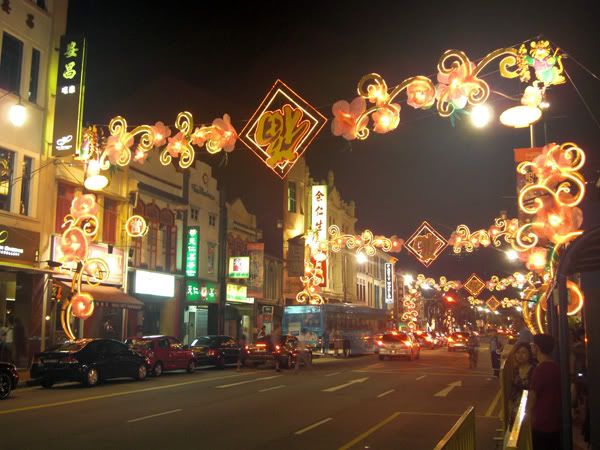 23rd January (Saturday)
It's been a while since I last went for a Tzu Chi activity. I have been very supportive of their goals and vision and will always be. Tzu Chi is known as the red cross of the east and with a spate of natural disasters in the recent years, their efforts have been highlighted globally.
The event is a 2 hour long showcase of Tzu Chi activities globally and in Singapore. There were sharing speeches by the seniors as well as performances. As the hall only allow possibly a thousand people each time, there were 5 sessions in all over the weekend (2 on Saturday and 3 on the Sunday). I went for the Saturday 1.30pm session and the hall is completely filled.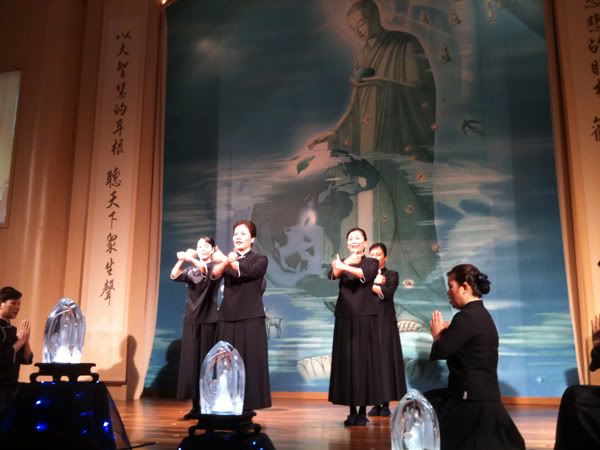 We also received some souvenirs and red packet for the new year.
Thereafter I hopped on my friend's bike towards East Coast. It's the first time I'm on a bike travelling at 90km/hr on the expressway.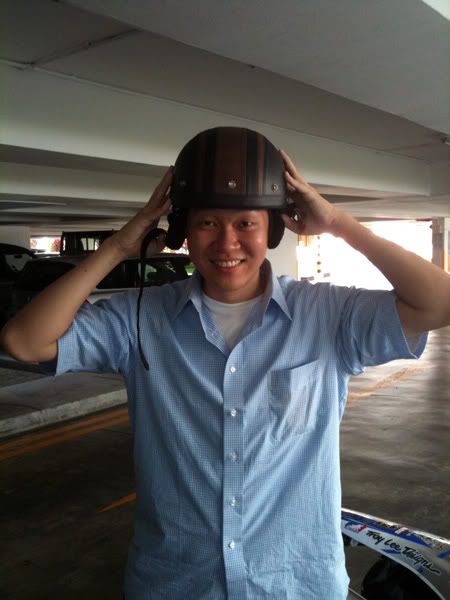 17th January (Sunday)
While walking through the Youth Park in Orchard, we came upon these interesting looking chairs. They are actually covered with carpet grass and people can actually sit on it.
Next we are off to Ippudo at Mandarin Gallery. I have been wanting to check this out for a while now. We queued 40mins in all.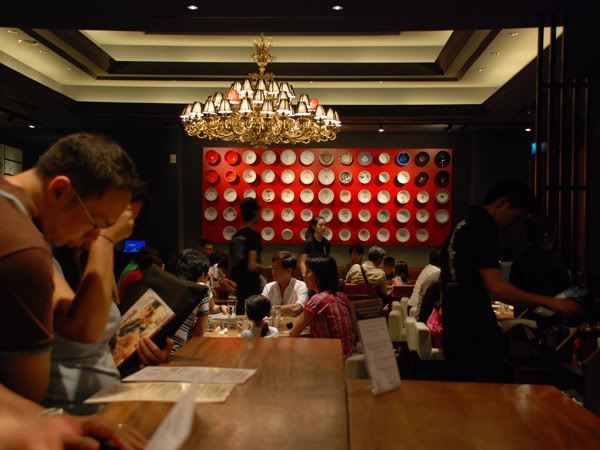 We ordered a great selection of dishes from their menu. The main course is the ramen.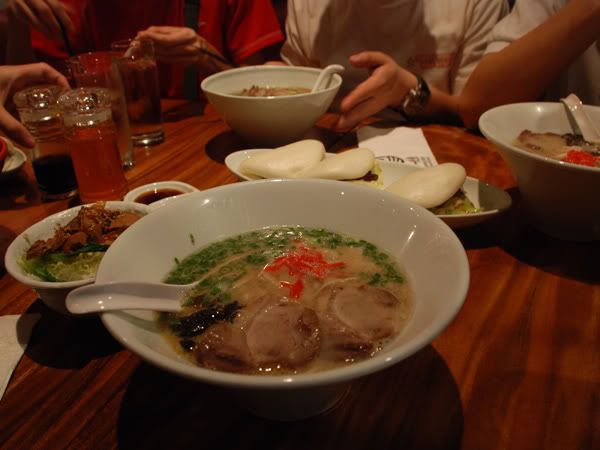 Thereafter we went to Orchard Central for some phototaking. I noticed this unique design and took a shot of it.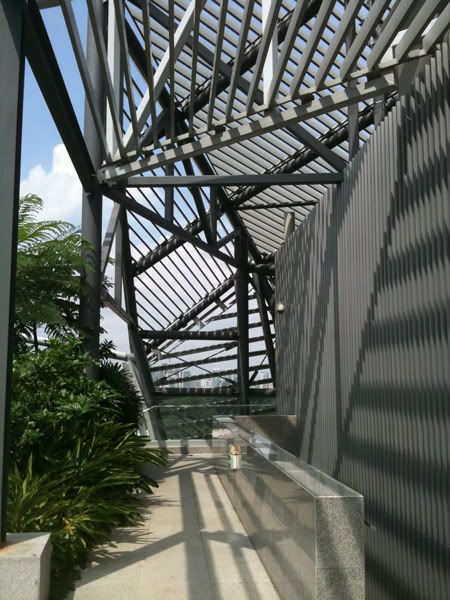 Thereafter it is off to the Henderson Waves at Southern Ridge and then to Labrador Park. Sara took an amazing photo of the sea from Labrador Park. I have to give credit to her for this beautiful photo taken below.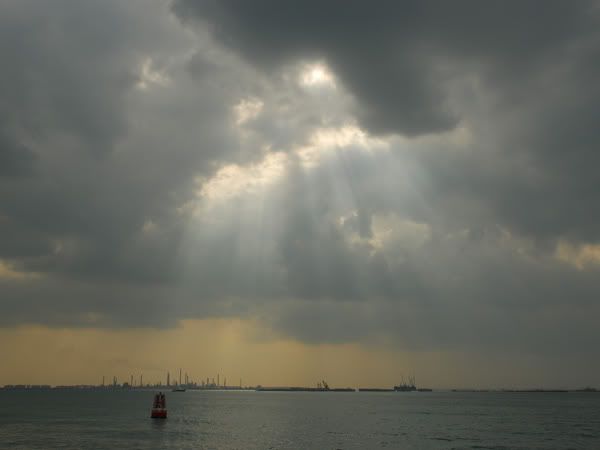 There is an ice-cream and drinks truck in the park. They sell all varieties of drinks (as seen below).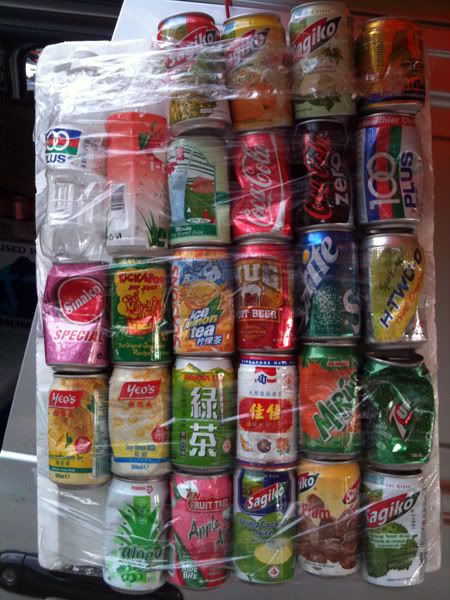 7th January (Thursday)
Took this photo before my class in Geylang.
6th January (Wednesday)
Took this photo just after I left house.