Today is my first division golf competition. As the official start off time is 8.14am and we have to arrive at Starhill Golf Country Club at 7.20am, I rendezvous with my colleagues at 6am (at my house).
It is an hour ride north, pass the causeway, towards Starhill Golf. After we arrived at the country club, we begin with the registration process.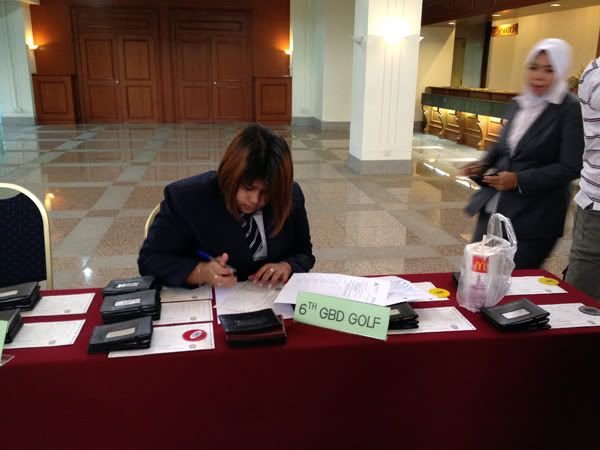 And we receive the scorecard below. This is considered to be one of the tougher course due to the long walking distance - around 6km in all.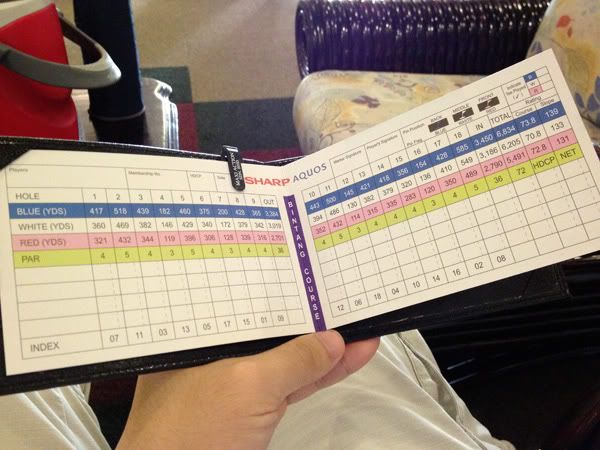 The course is especially challenging, especially hole 16.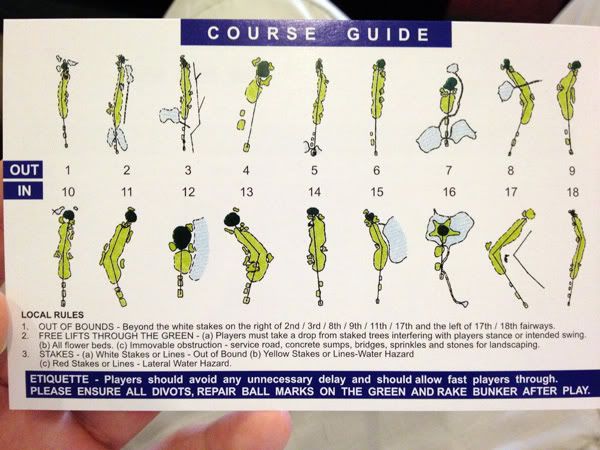 Here we are below where a pre-competition briefing is being conducted.
And the rest of us warming up for the game.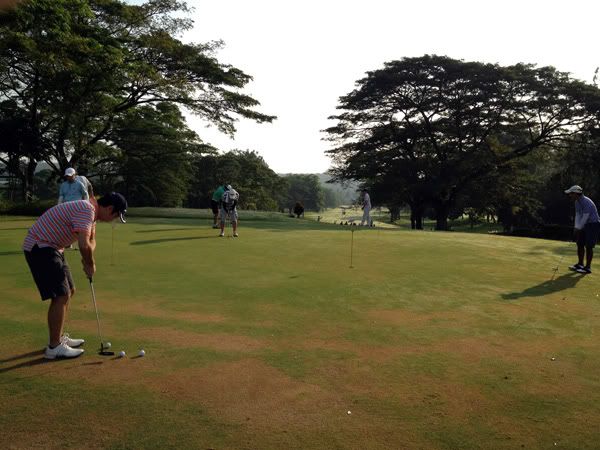 Everyone is getting ready for tee-off.
And one of the first few golfers going off.
The course is very beautiful as can be seen from the photo below.