There happened to be a deal.com tour package and my brother suggested that we can sign up for it. It cost $50 per person and we booked 2 months in advanced for the trip.
We rendezvous at Orchard Central Hotel at 6.15am and boarded the bus. There were some delays at the first gathering point. There were further delays at the second gathering point at Choa Chu Kang when there was some confusion with regards to which bus to board.
Finally, we departed at 7.30am, after an hour delay and proceeded to the Second Link. The Singapore customs proceeded on smoothly but there was quite a queue at the Johore customs. It appears they have implemented a biometric scanning, which explain the slow processing.
Our journey map is shown below. Actual journey time by car/bus is 2 hours from Singapore to this place call Tangkak (which is next to Melaka).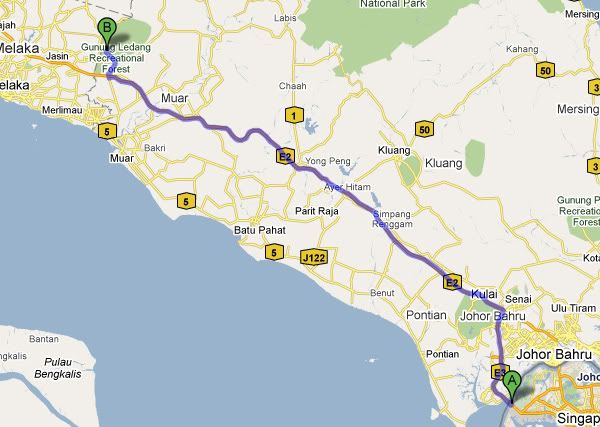 Here are the 2 buses.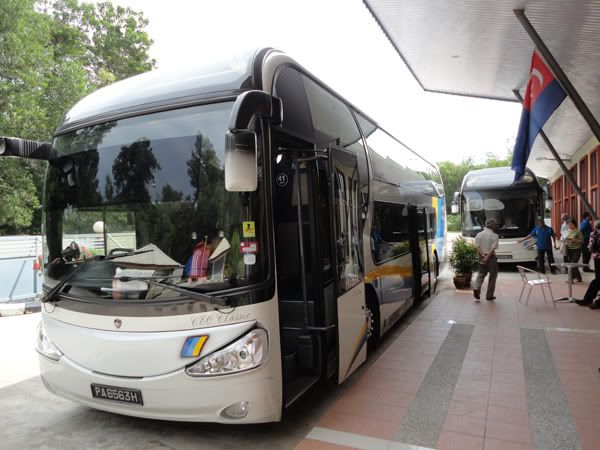 And our tour guide which joined us from the Johore custom.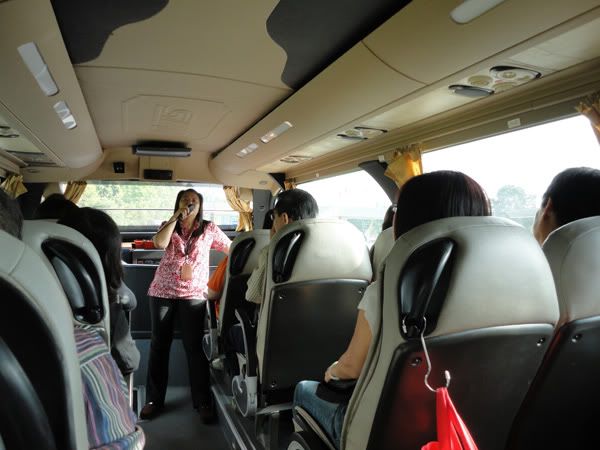 10mins from the custom, we had our first breakfast stop of the day at Gelang Patah. Heard the wanton noodles here is pretty good. I ordered Dim Sum to compliment the meal. After a short 30mins break, we are ready to resume the journey.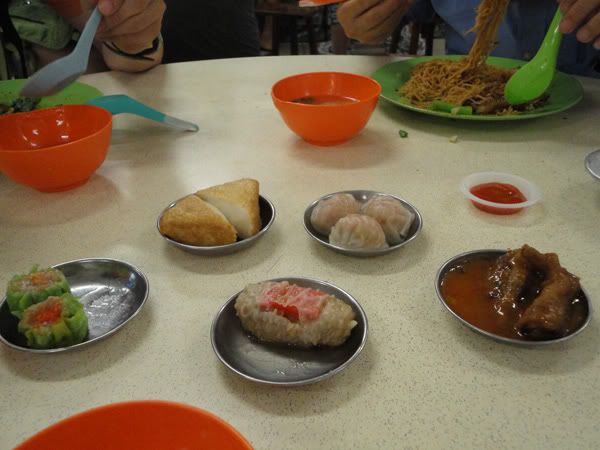 There is some changes to the original itinerary in which we went for the afternoon shopping stops and swap with the morning plan. Our first stop is close to Yong Peng where they kept honey bees. Here we have a sales person letting us have sample of the honey.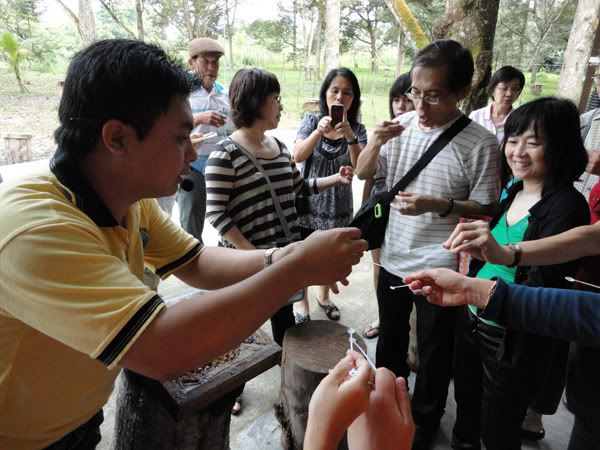 A close up look at the honey.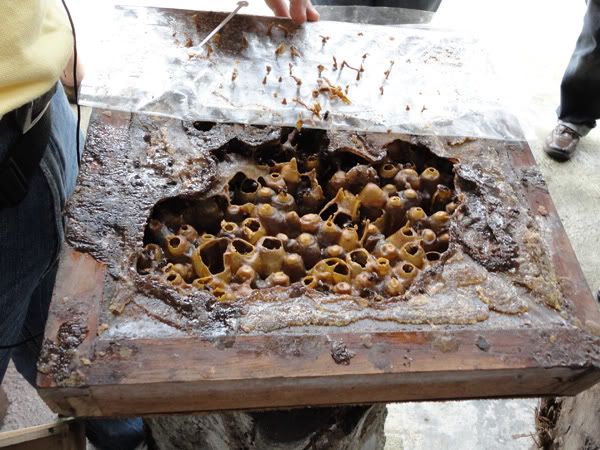 And the many hives scatter around the area.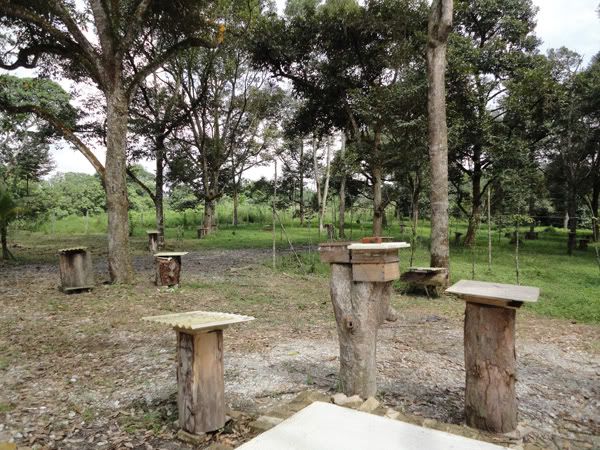 Thereafter we went on to Yong Peng for some local produce shopping. This is a very common stop.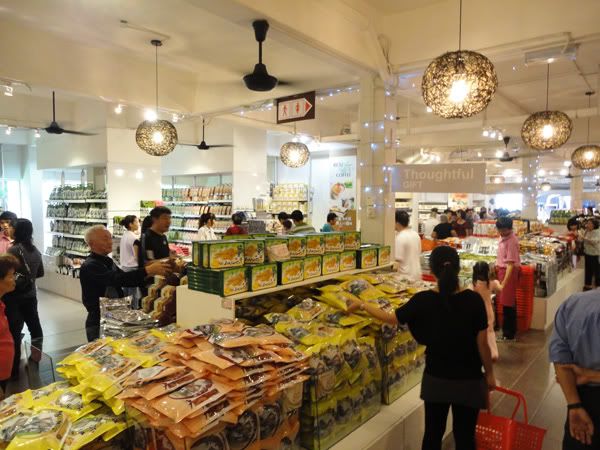 After another hour of journey, we arrived at a Tangkok durian plantation.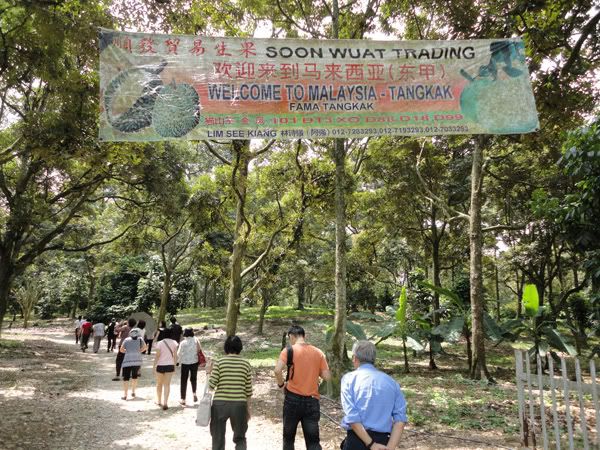 There are 5 baskets of durian for us to choose from. It's supposed to be a durian buffet but I guess it's just not enough for everybody.
Opening one of them, this is how it looks like.
They went to get more durians and return with a basket and here we have everyone rushing for it.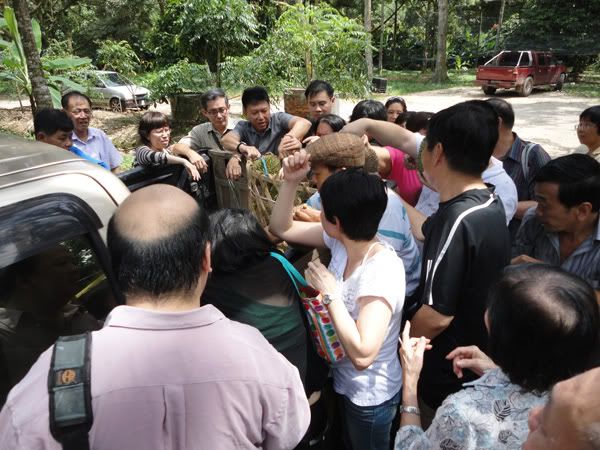 Around the plantations, there are many mini-durians lying around. This is one of them.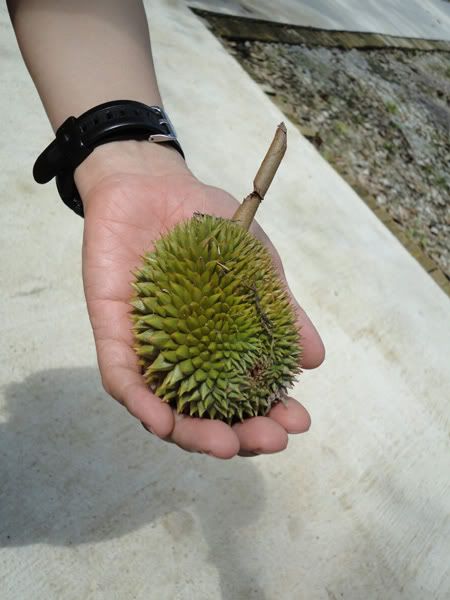 We had a few more afternoon shopping and dinner at Kulai. And it is back to Singapore.