We arrived at Hong Kong on the evening of 5th July (Monday) via MTR from Shenzhen. Hong Kong is highly accessible by MTR, so we can easily getting around. Even during the peak hours, there is no problem getting on board the MTR (unlike Singapore's MRT).
We checked into The CityView which is at Yau Ma Tei. It is a 3mins walk from the station.
The room is spacious but there is a S$10 charge per day for internet use over 4 hours. Internet is more important than TV to me; since I will be right in front of the computer writing reports, chatting or facebooking.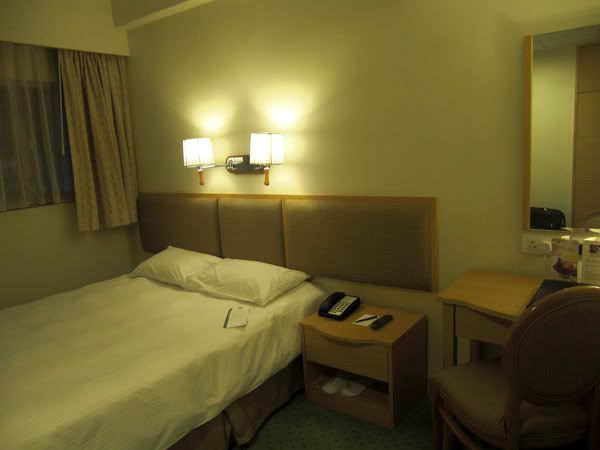 During the day, we go to our office at Chung Nam building which is on Hong Kong island, right in the heart of the financial district. Here is the view from the 21st floor towards Victoria Peak.
Here I am!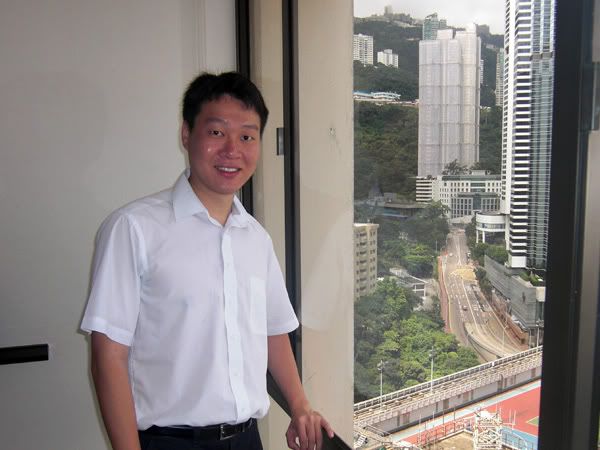 And the view towards Victoria Harbor.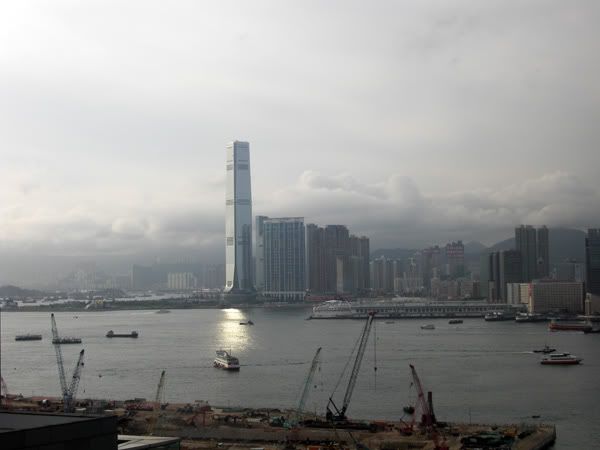 During one of the lunch session, our local colleagues gave us a Dim Sum treat. wow!!! we have finally sampled Dim Sum in Hong Kong! When we came 2.5 years ago, we could not find any Dim Sum places. Dim Sum are actually hidden in restaurants.
We decided to take a walk around the city in the evening after work one day. There are millions of workers transiting to Hong Kong island each day and the MTR is able to handle the passenger load easily. The intervals between trains is 1min. Talk about efficient urban planning, thumbs up to Hong Kong.
Since our hotel is around Kowloon area, we always walk towards Mongkok from Yau Ma Tei. Notice a large poster below with many people in it, it is actually the star-tutor posters. Students studying under them will have no problem passing universities entrance exams. They seems more like models to me.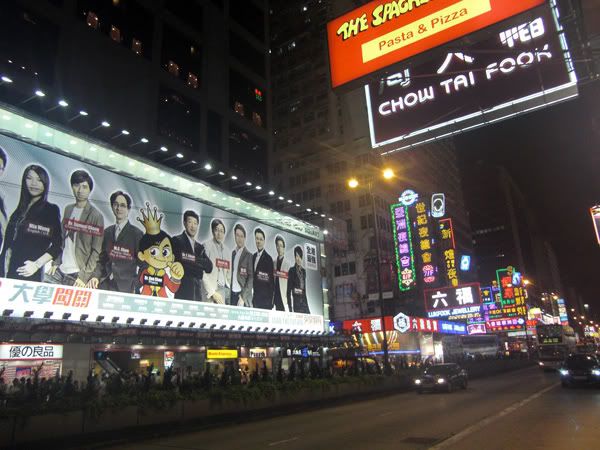 Walking through the many narrow streets of Hong Kong with high rise residential flats on both sides - Typical Hong Kong style.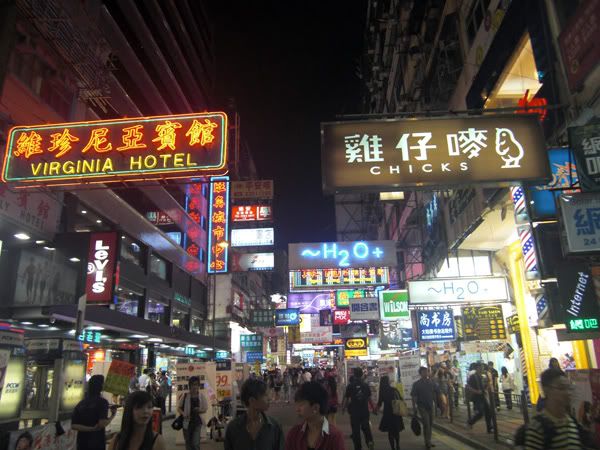 During the final evening, we decided to check out the night laser performance from victoria harbor. It starts at 8pm. The Hong Kong cityline is always impressive each time we look at it. Definitely more impressive than Singapore's. No wonder expats still prefer Hong Kong to Singapore.
During the final day morning, we decided to visit the old wanton mee shop at Mongkok. It is directly opposite the Dragon Hostel in Mongkok. I ordered 2 bowls of wanton noodle and it still cost HK$10 (S$2).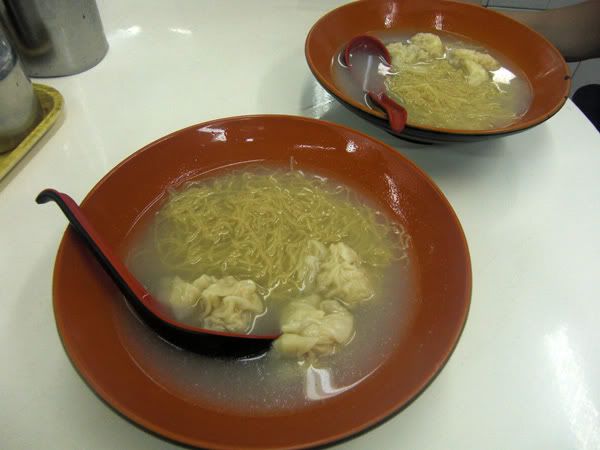 Next we go on to Wong Tai Sin, a large famous temple to the north.
Here is the photo of the main hall.
Master Cheng told me there is this famous street with lots of fortune teller. There are more than 100 of them! Initially I was planning to consult a fortune teller in Hong Kong. After seeing the large number of them, I decide to skip~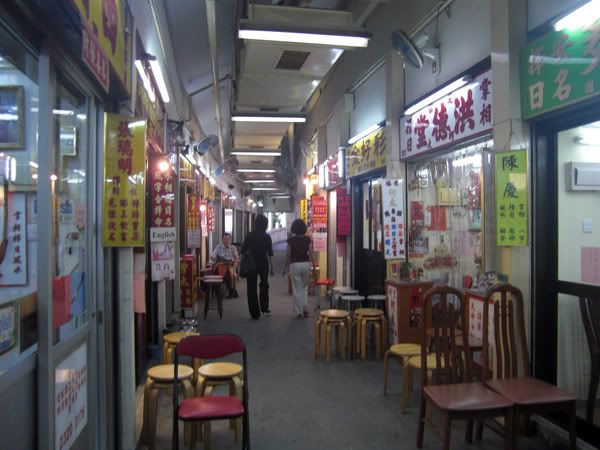 One of our favorite restaurants to hang out is Cafe De Coral. It has a great variety of set menu and the portions are suitable for me. Feels similar to Zhen Gongfu in China.