We took the Sentosa Express light rail train from Vivo City to Resorts World Sentosa. It is quite surprising there isn't much people going to sentosa at this time (6.30pm). Perhaps it is too late or they were put off by the rain today.
Resorts World Sentosa is only a stop after Vivo City and the ticket cost $3.
After we alighted from the station, the sight that greeted us is simply amazing.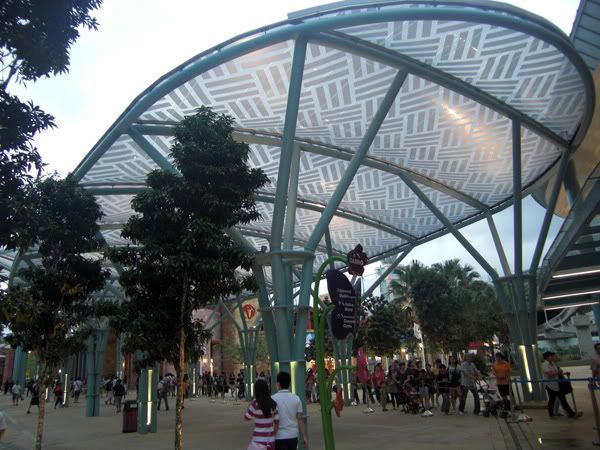 This is the landmark hotel that appears in all of Resorts World Sentosa marketing brochures.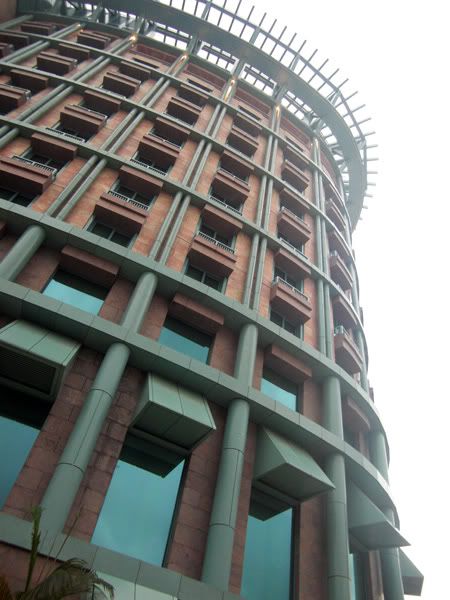 Walking further down.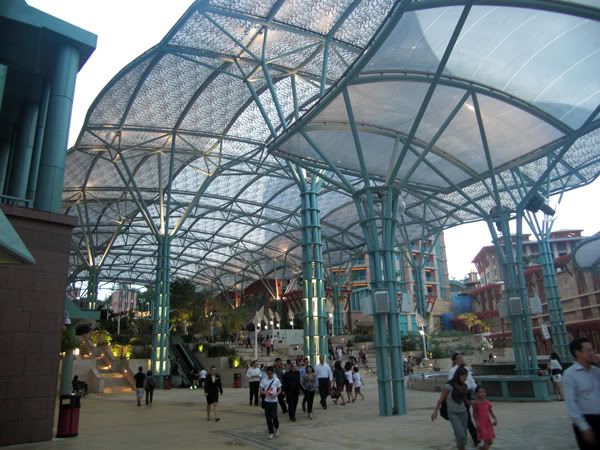 We have fountains in the middle of the park.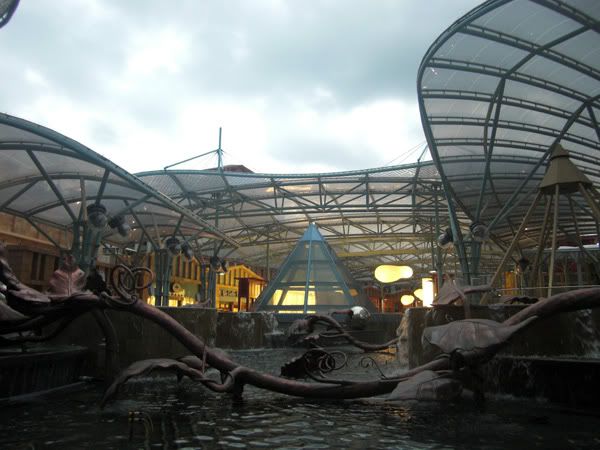 Climbing up the stairs for a better view around.
It is coming close to 7pm and all the chefs in the restaurants are busy getting ready for patrons (if there are any)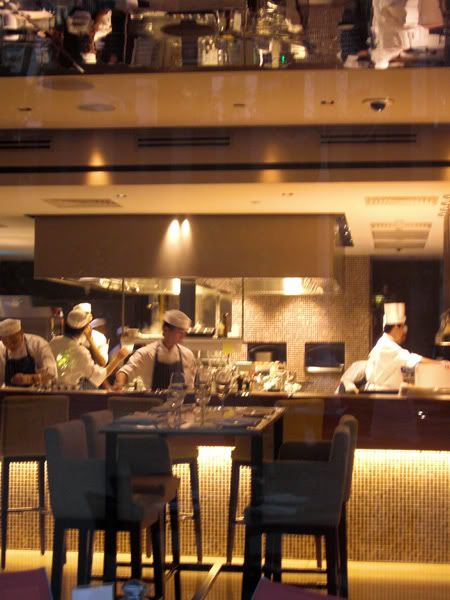 We entered into the main shopping complex and is dazzled by the chandeliers.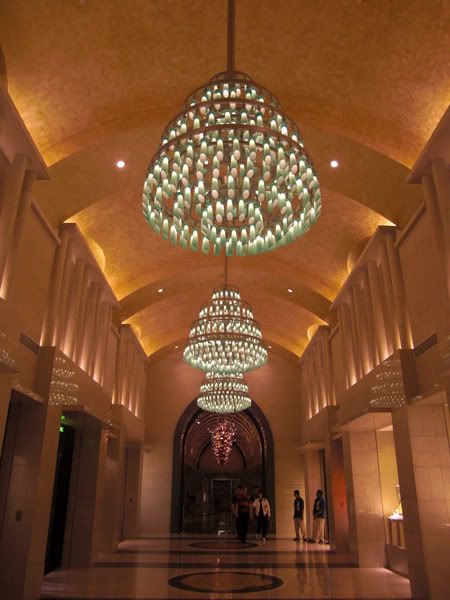 Sculptures by some artist...
The shops here cater to the luxurious segment. So have lots of credit cards ready when shopping here.
The main entrance to the casino.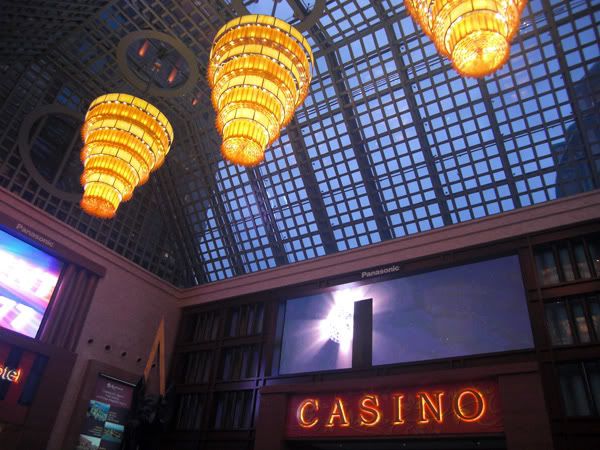 While walking down the escalator, we saw this symmetric shape at the top of the ceiling.
Here is the actual casino entrance beneath the hill.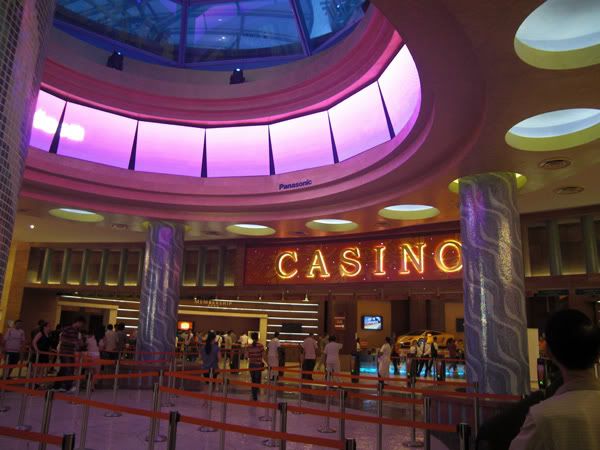 They differentiate between overseas visitors and Singaporeans/PRs.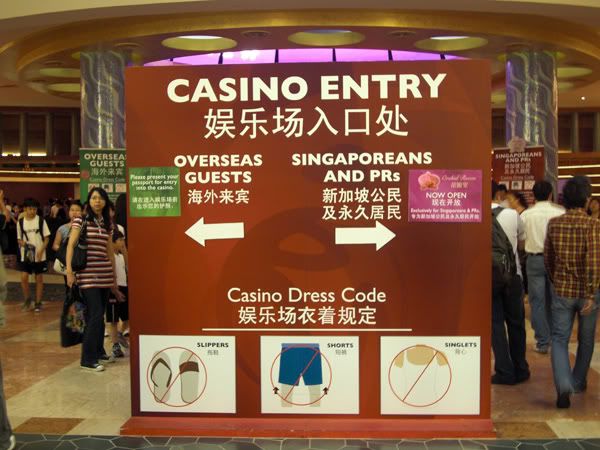 It is said that most of the taxi drivers hang around RWS nowadays, so you don't really see much taxi drivers around the mainland.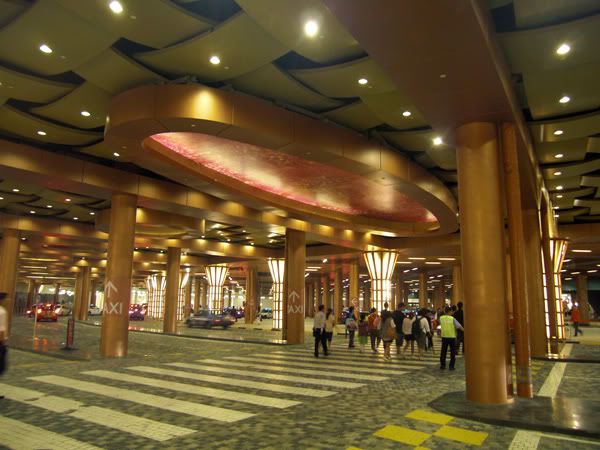 We left the casino area and back to the outdoor shopping area.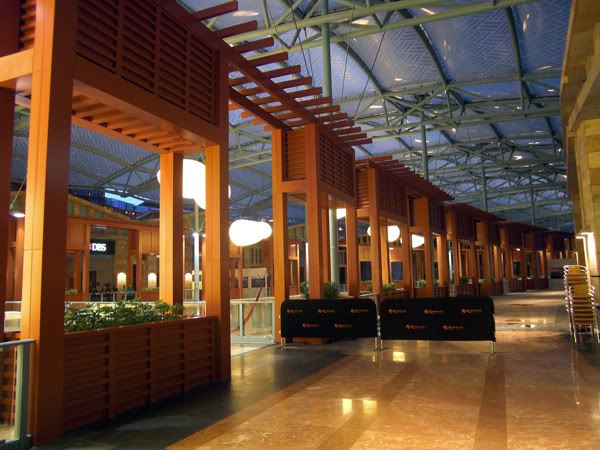 More photo shots of the buildings around.
Walking across a bridge spanning two shopping area.
It seems there will be some performance coming up in the future.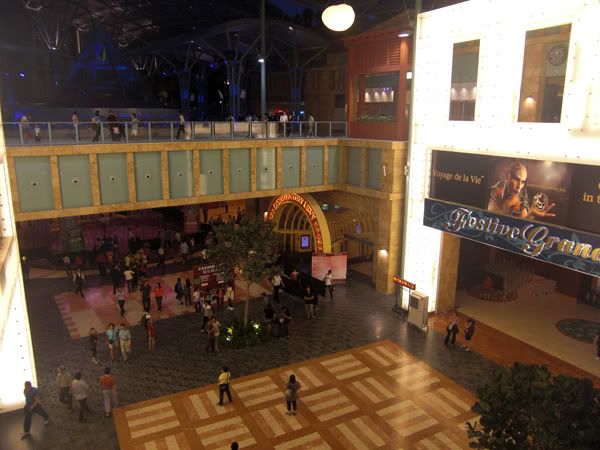 Let's revisit the fountain again, this time the sun has gone down.
The rotating globe of Universal Studio Singapore.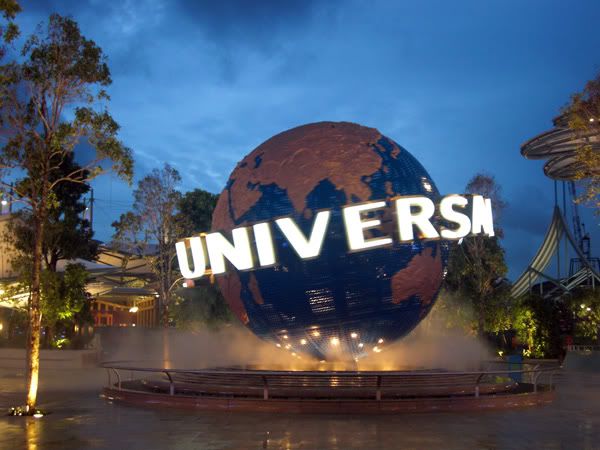 The entrance to the Universal Studio.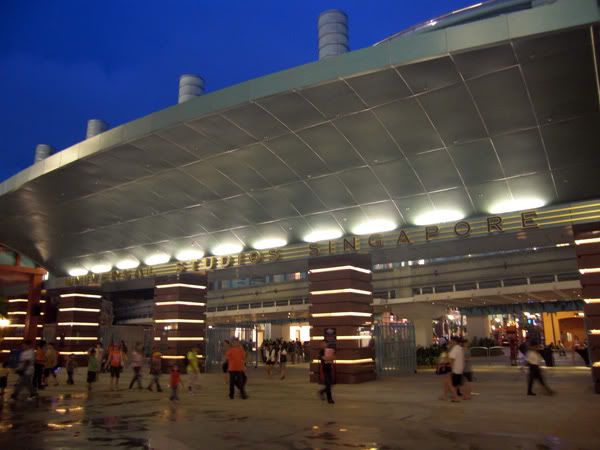 Here is Universal Studio Park.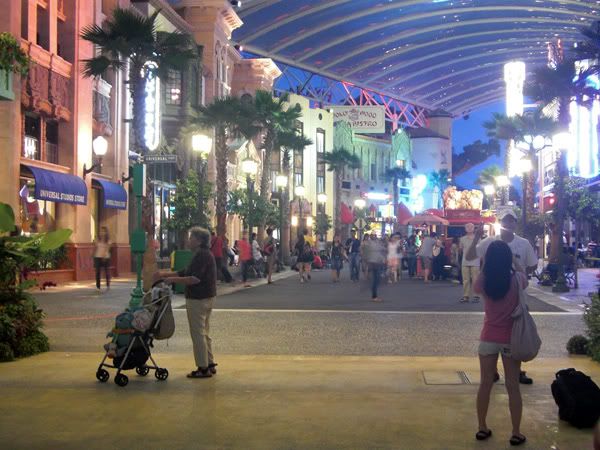 There is a long queue of people going back to Vivocity from the Waterfront station in Resorts World. We walked southwards towards Imbiah Station. It is just at the other end of the park, 5mins away from Waterfront station. There was barely anyone there and we were able to board the train easily and got back to Vivocity.