31st October (Saturday) - Science Centre Body Worlds and Halloween
It was supposed to be a western park connector cycling trip on this day. But after searching around for a bicycle rental shop in the west (where there's none at all), we decided to just visit Body Worlds at the Science Centre. It's quite educational and the entrance price is $20.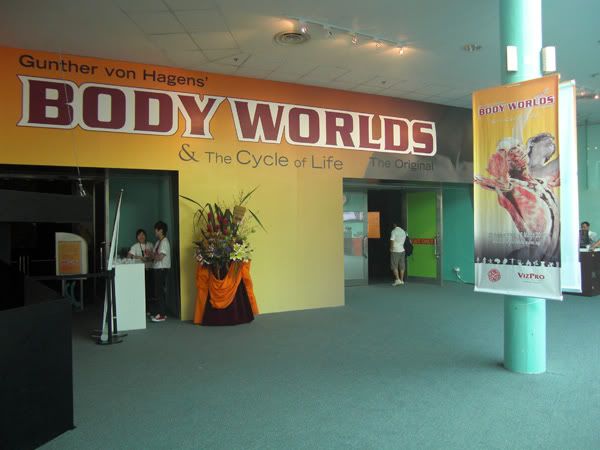 There was also some F1 exhibition going on.
Thereafter in the evening we dropped by the Asian Civilization Museum open house. They seems to be having some Halloween special at night.
Performances also line up the museum corridors, entertaining visitors along the way.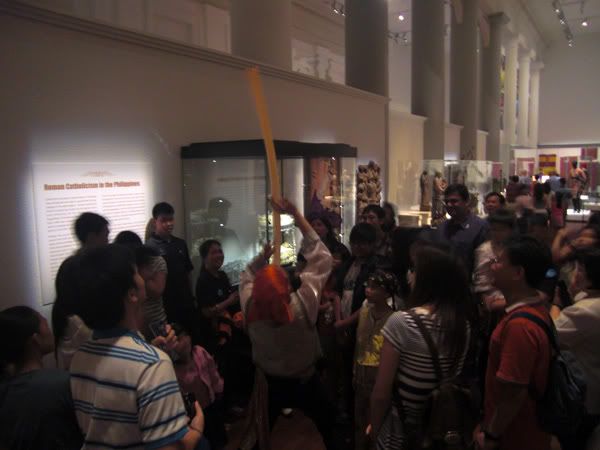 27th October (Any Tuesday)
A few friends have been asking me about it. So here is a peak at the best budget chicken rice stall in Orchard. I drop by this place weekly before my Japanese lessons. It is at the Orchard Towers food court.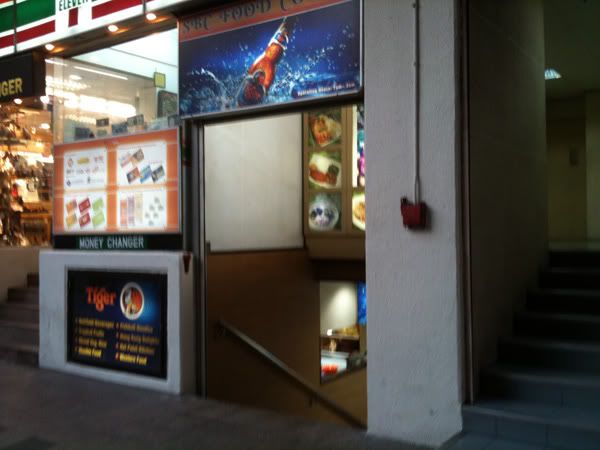 It goes for $3.80 per plate. It's just directly next to the stairs when you go down to the foodcourt. The shop owners will greet you, so no worries about not finding it.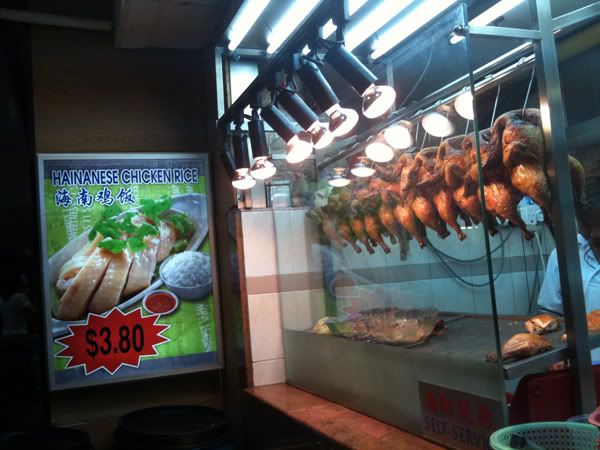 The best part is the size of the soup. On certain days, there will be multiple selection of soups.
25 October (Sunday)
We decided to visit Annalakshmi at Chinatown point. They served indian vegetarian food. The best part is visitors can decide how much they are going to pay. On Friday and weekends evenings, there is a buffet spread.
I went for 2 rounds of it below.
24th October (Saturday)
On this day, YS and I organised a meetup with DO. We decided to give him a treat at Graces Court Cuisine (Hotel Royal @ Queens). It has been a while since we last catch up and had a long chat till 3pm (way after the restaurant was closed).
Thereafter we hop on DO's car to Aljunied MRT and begin our tea session at Ci Han.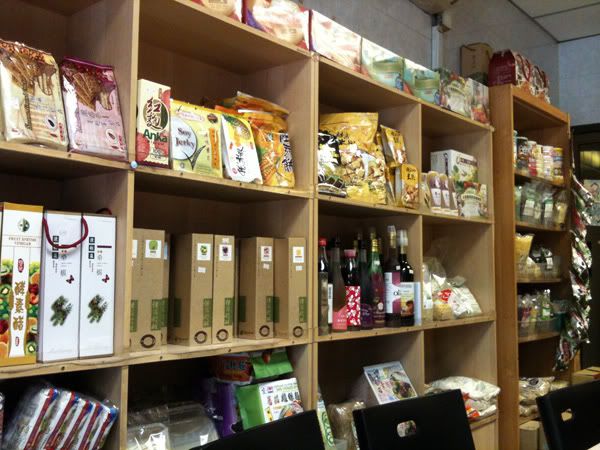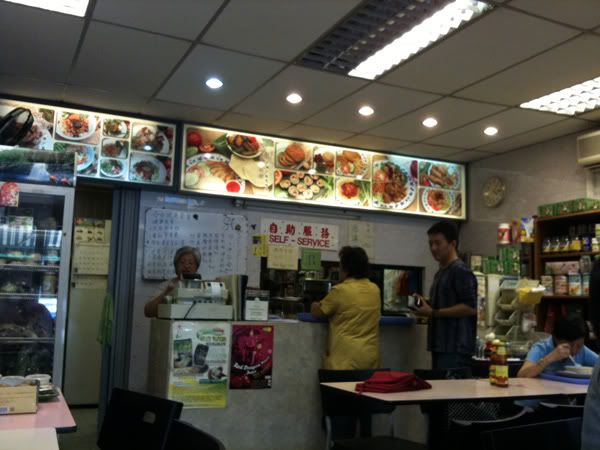 23rd October (Friday)
CA organised a dinner out at Hey Hey Hotpot (Paradiz Centre), I roped in AY along and off we go to this splendid buffet. The soup base is just amazing.
Thereafter AY recommended a good place to chill out. It is a cake shop just down the road from The Cathay and continued chatting till 11.15pm.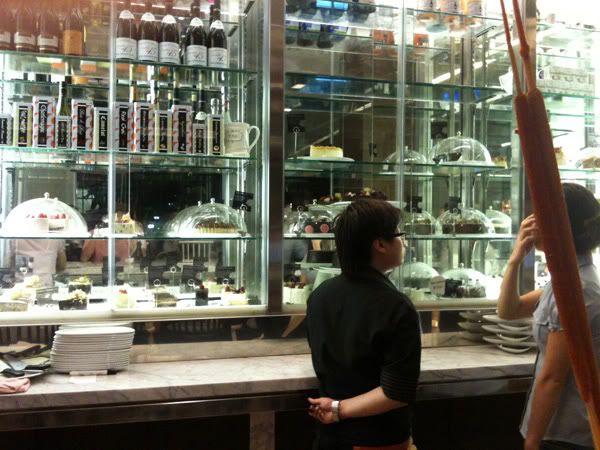 9th October (Friday)
I arranged for a meetup with CA at Tonkichi (Orchard Central). Heard the ambience here is pretty good, gives a good view of the Orchard skyline.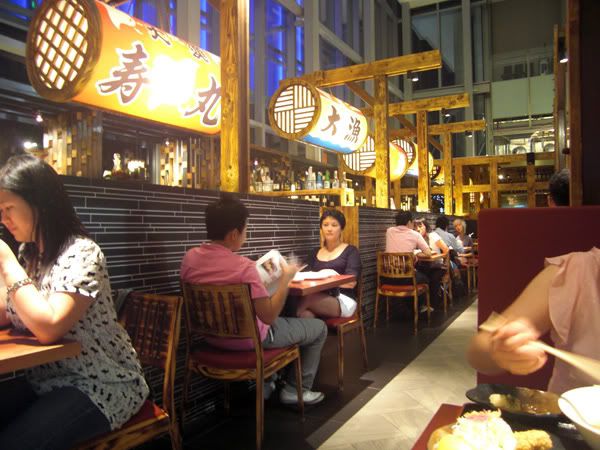 18th Sept 2009 (Friday)
Hari Raya is just around the corner and the best place to experience the atmosphere of Hari Raya is in Geylang Serai. The street light-ups, the stalls and the massive crowd are all in place for the last one month.
There are lots of carpets being sold.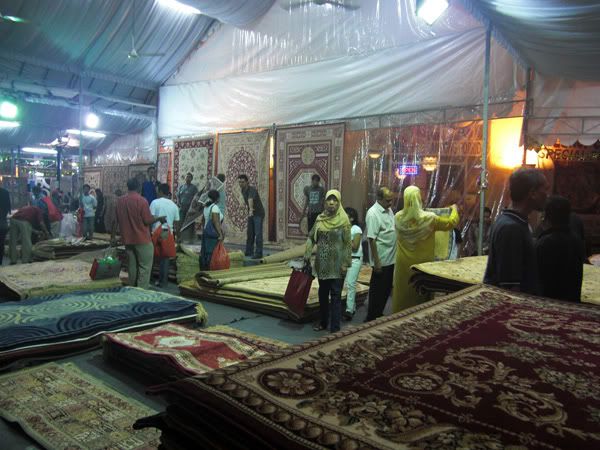 And also many stores selling textiles and accessories for the Hari Raya season.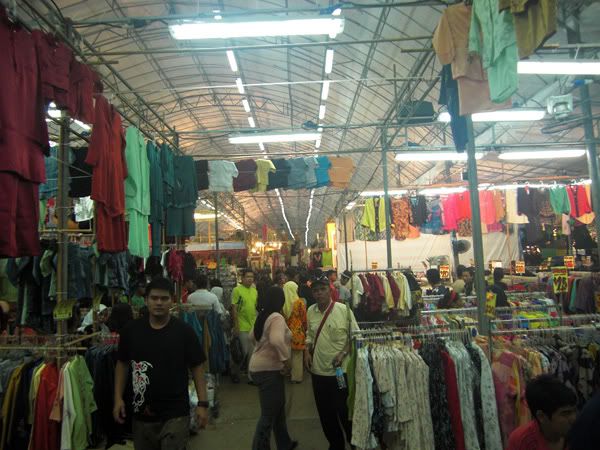 Here we have 'Selamat Hari Raya' (it can be used for both Hari Raya Puasa and Hari Raya Haji)
A store selling many sandals.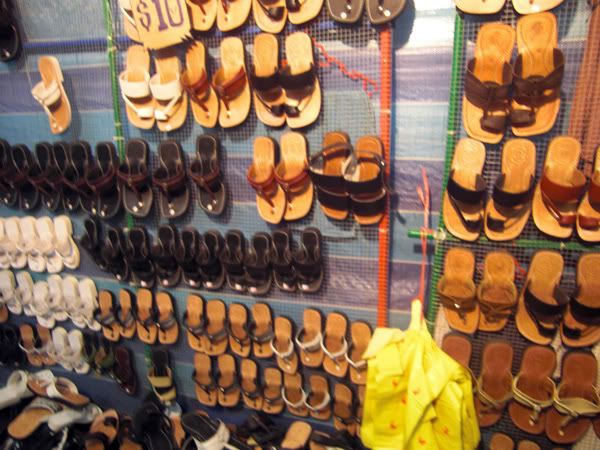 Notice the long queue of people waiting for bbq food. It is call Ramly Burger.
Ramly Burger is one of the more popular Malay fast foods that can be found in Geylang Serai during the Hari Raya season.
Check out the burning red chicken wings. Yummy!
It is 12.30am and we decide to go for supper at Joo Chiat. This is the famous Hokkien Mee at Kim's Place.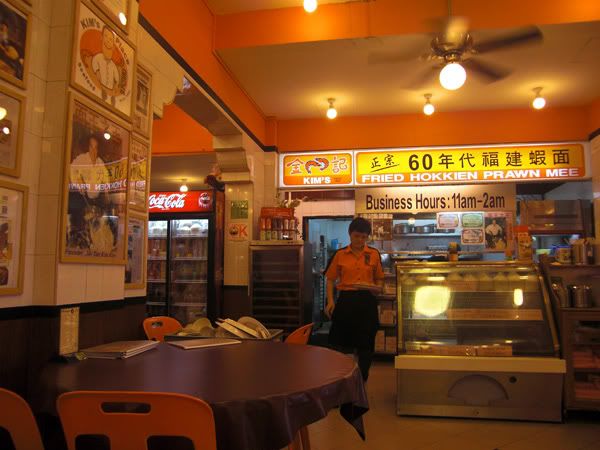 Here it comes, the Hokkien Mee at S$4.
20th September 2009 (Sunday)
Today is a reunion with the BDS Buddies. One of them recommended a hokkien restaurant at Amoy Street (between Tanjong Pagar and Chinatown). All the photos taken for this outing is by KK's DSLR. We ordered several dishes and one of them is the Fish Mau soup below.
Here is 3 of us (out of the 6)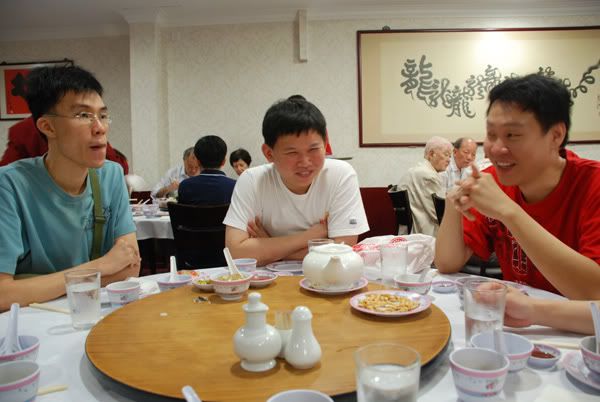 The Wu Xiang (stuffed meats)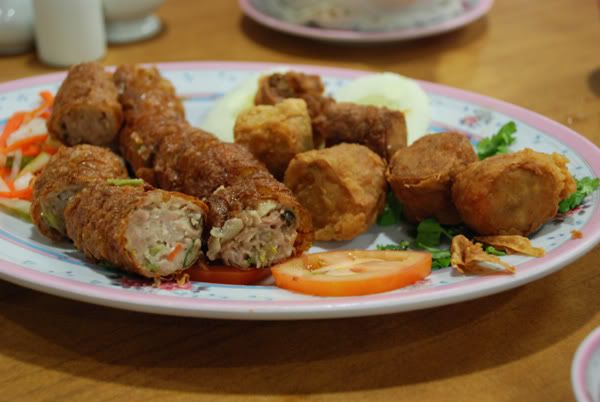 There is Kong Bak Bao, vegetables and Yam. Considering we ordered so much, it comes up to only $24 per person.