We were initially planning for a trip to Port Dickson over the post-Christmas holidays. As there were no available dates on our available date departure, we made a last minute decision on the 23rd December (Friday) for a short getaway in Johor Bahru.
After a quick search online on hotel availability, we decided on Bliss Boutique Hotel due to its unique designer elements. Coincidentally, my brother also mentioned about this hotel as it looks very colourful from the outside.
We rendezvous at Kranji MRT at 10.30am. We happen to board the same train again, as was a week ago when we were going to the Botanic Gardens. Thereafter it was a bus ride and two customs entry into Johor Bahru (JB).
From there we took a cab to KSL City. The meter fare normally cost around RM$5. If you were to go for the non-meter one, it will be RM$8. This is considered to be one of the newer shopping malls in the area.
Thereafter we proceeded to the regular Bak Kut Teh shop for lunch, which is just next to KSL City, directly opposite the KFC at KSL.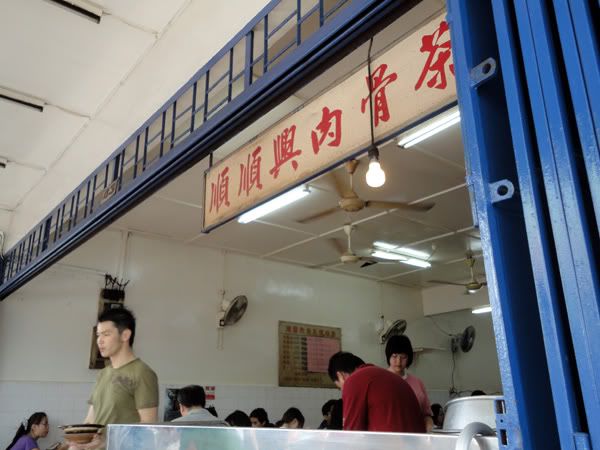 This time round we know how to place our orders. We ordered Pork Ribs, straw mushrooms, mushrooms, meat balls and beancurd skin. We have the shop assistant busy preparing the dishes below.
We also ordered 2 sides, the salted vegetables which is good. In all, lunch comes up to be RM$38 for 2 of us. (around S$16 for a great meal)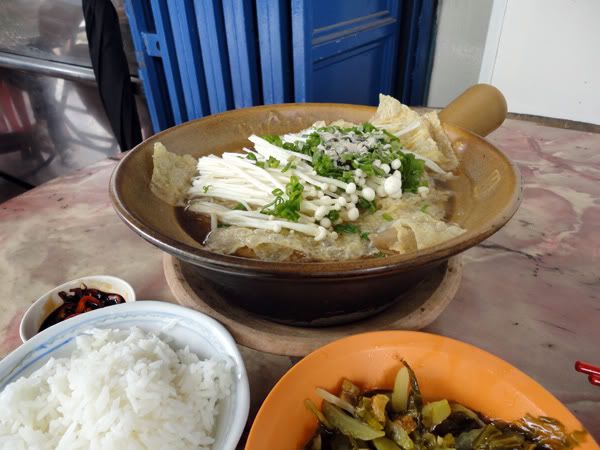 The plan for the day was movie - Mission Impossible 3 at 2.30pm. But before that, we decide to check-in first. Bliss Boutique Hotel is a 15mins walk from KSL City.
As you can see from the map below are the 4 main sights in the area. We have KSL City, the Bliss Boutique hotel and the Market where we will be having seafood dinner. The red line is where the Pasar Malam is held every Monday evening (from 5pm).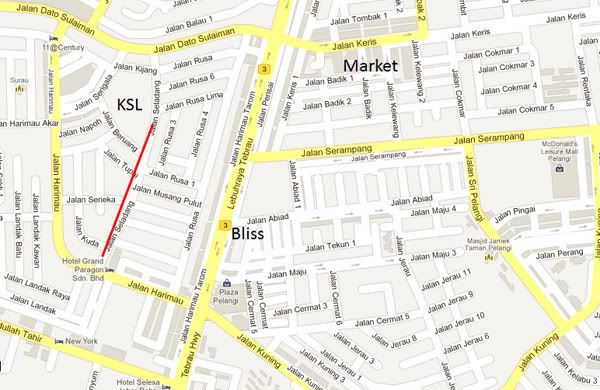 Here is how the hotel looks like during the day.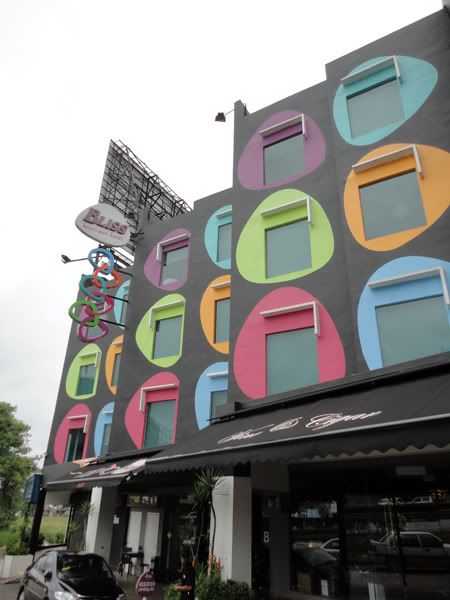 And we have the hotel at night.
Here is the uniquely designed lobby.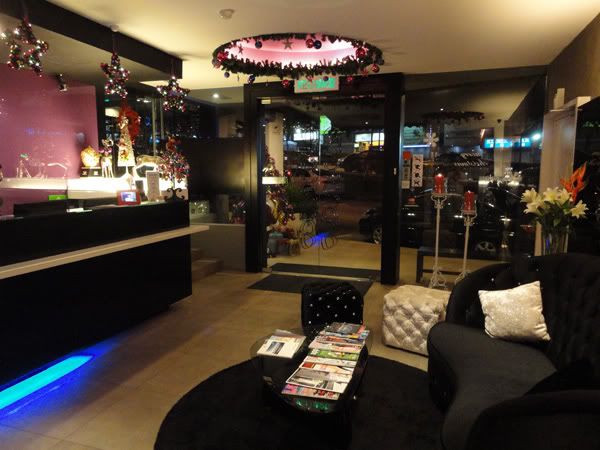 And walking into the passageway to where the elevator is.
Let's take a look at the Designer Deluxe Room. It cost S$71. But through Agoda, I managed to get some discounts and only paid S$38 for a night. The Deluxe Room is park-facing. So when we pull the curtain, we are greeted by greenery.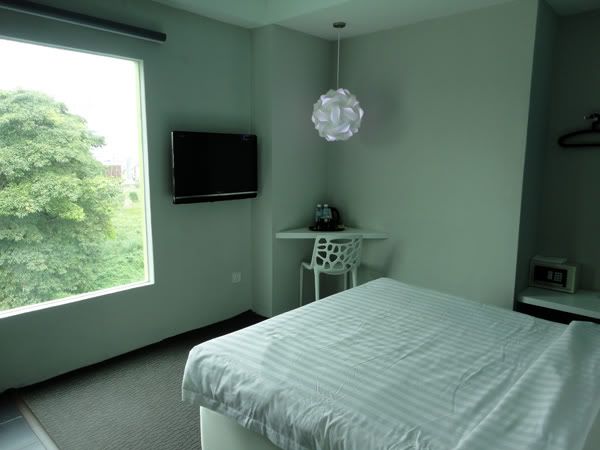 It is quite beautifully designed. This is the first boutique hotel we have stayed in so far.
While walking around our floor, we saw coloured balloons.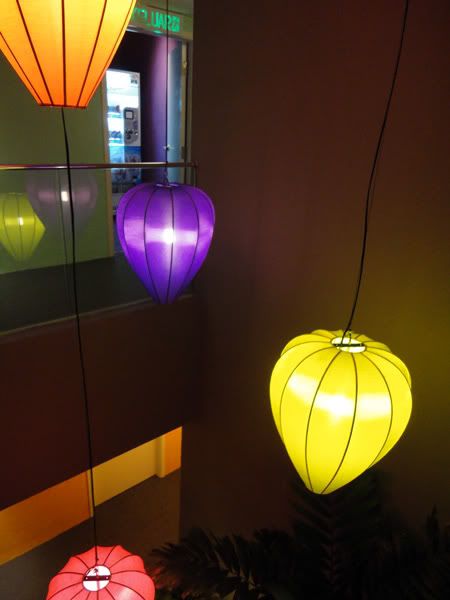 And here is our breakfast area. Free breakfast are provided.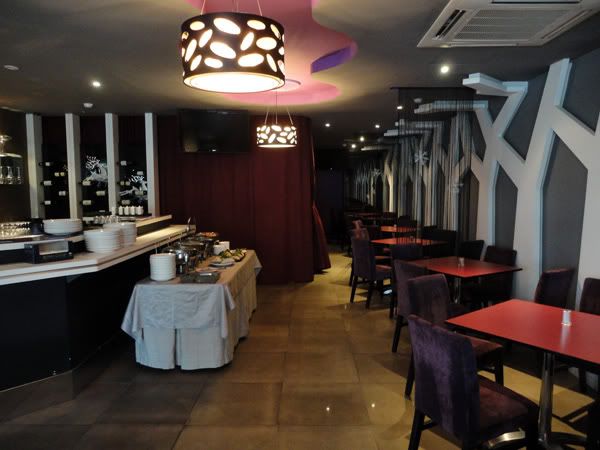 After the movie, we decide to check out the Pasar Malam which starts at the back of KSL City.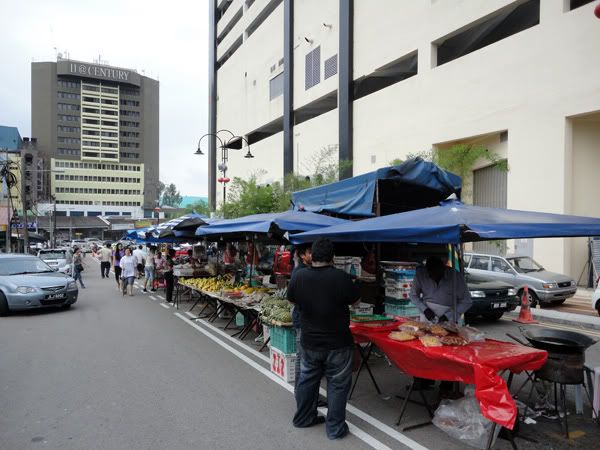 We ordered Chee Cheong Fun below which is only RM$3.50. It has prawns, char siew in it.
AJ said the salt baked chicken below is also famous and we also ordered it.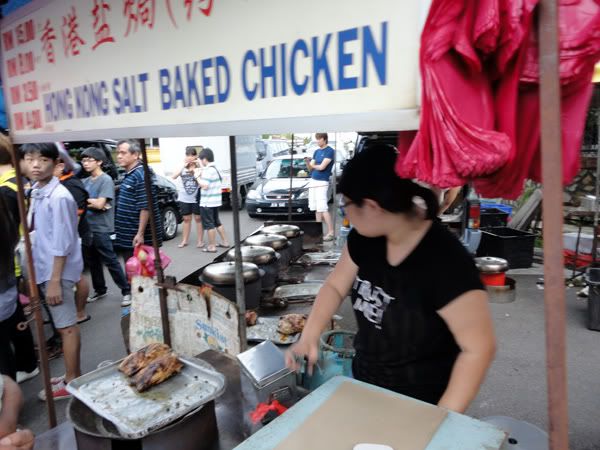 The Pasar Malam stretches all the way until Grand Paragon Hotel. Check out the crowd below.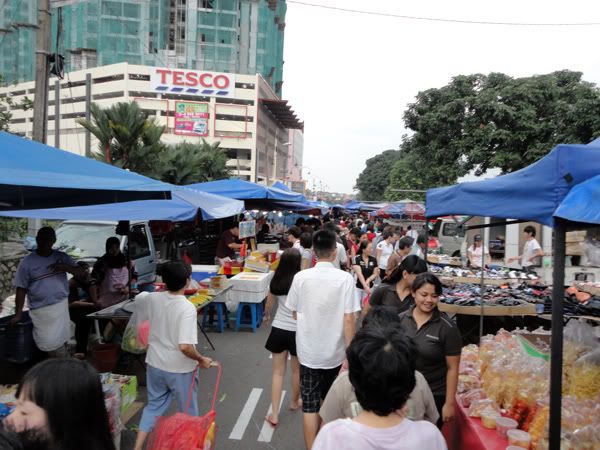 Something unique about the Pasar Malam as compared to Singapore's is that it has a fair mix of market fresh seafood, market cooked food and non-food accessories. We have a fish stall below.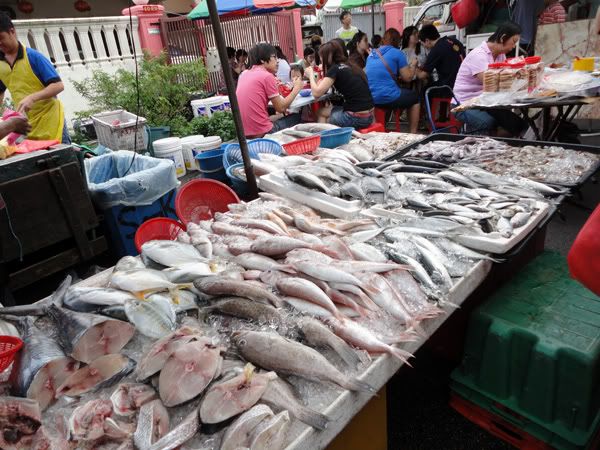 And many brightly coloured cakes.
Thereafter we proceeded to Taman Sri Tebrau Hawkers Centre (大马花园小贩中心). Heard this is a popular place for Singaporeans and locals to have seafood.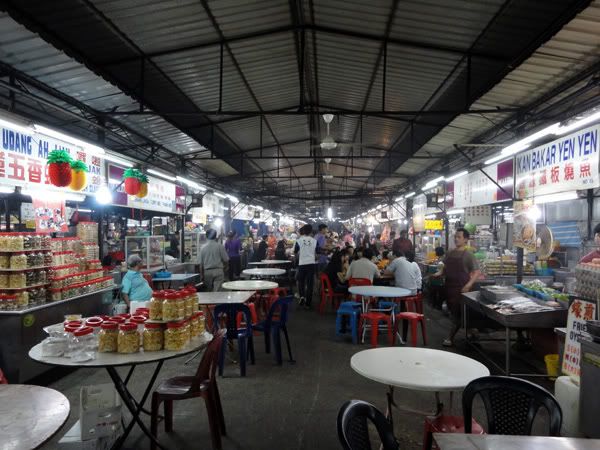 We ordered Cheese Prawns (RM$20), Salted Egg Bittergourd (RM$10),...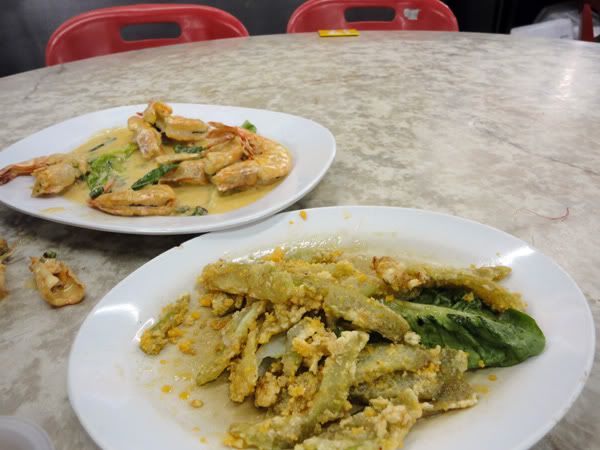 and Butter Crayfish (RM$35). And of course fruit juices.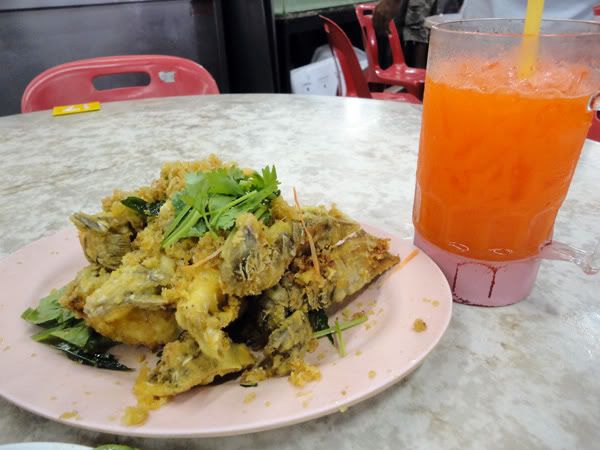 On the second day morning, we took a couple photo. Before we bid farewell to Bliss Boutique Hotel and proceed back to City Square, before returning back to Singapore.