28th January (Thursday)
This is a family trip to Kuala Lumpur. The last time I went for a family trip was around 20 years ago and it was also to Malaysia. It is organised by my eldest brother this time round, so I do not have to do much study or research on the places to visit.
We rendezvous at Transtar's Lavender departure office. The office has a waiting lounge for passengers, the interior is beautifully decorated and it comes with free flow of refreshments. Each premium bus service comes along with a lovely cabin crew.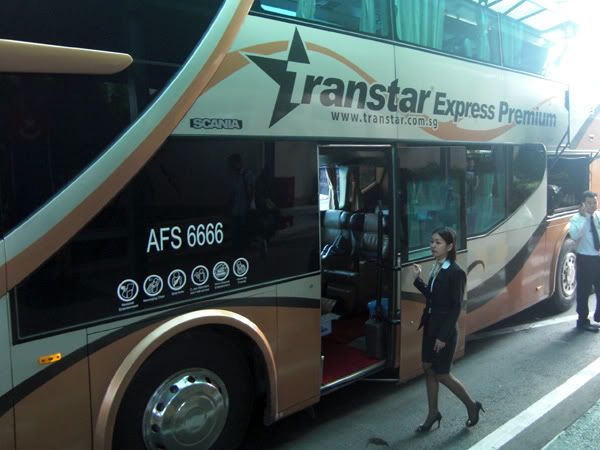 Here is how the interior looks like. Each seat is a massage chair and comes with a personal entertainment video system. Needless to say, the seats are large.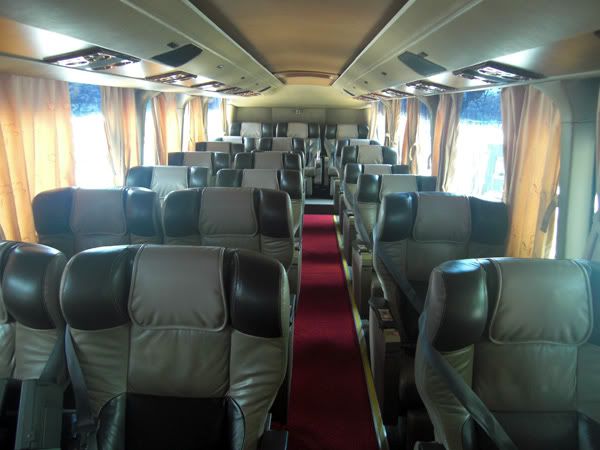 We were served meals on board. After boarding, we were given Pastamania's Pasta Sausage. 2 hours down the road, it is another snack time of a choice of coffee/tea with snacks.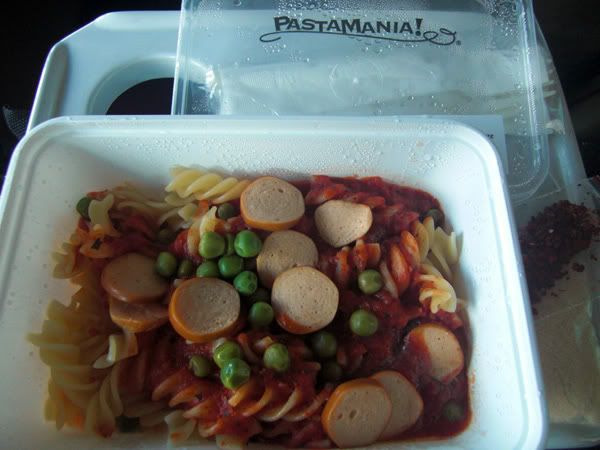 After the second link, it is a 4 hours journey northwards to KL. We arrived at KL around 1.30pm. The Petronas Twin Tower and KL Tower greeted us from afar.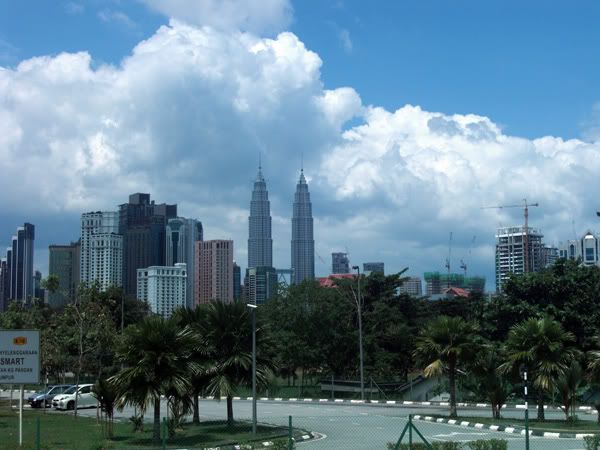 From the bus station in Pasar Rakyat, we took a cab to Jalan Sultan where our hotel, the Five Elements Hotel is. Jalan Sultan is in the Chinatown area.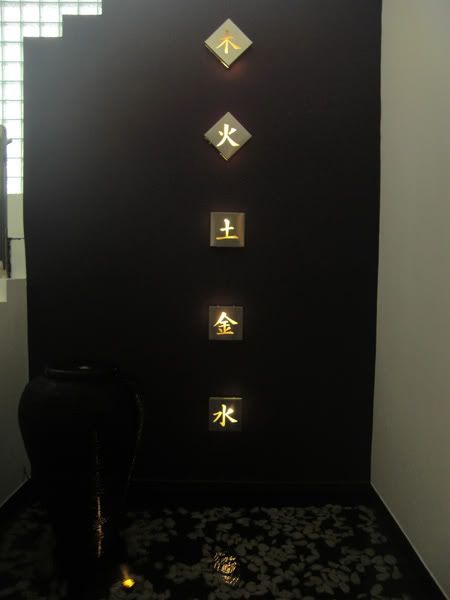 Our rooms are actually connected by a common door.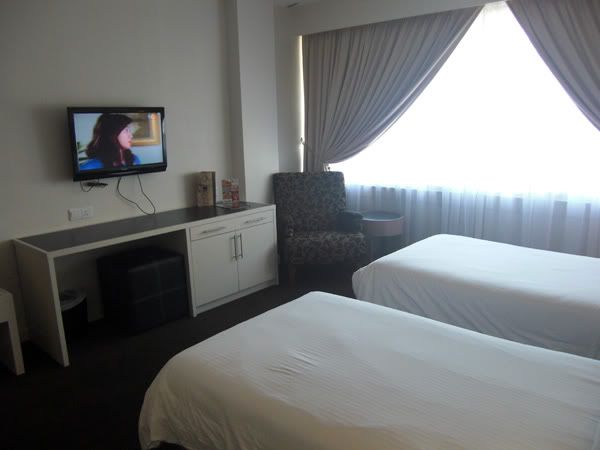 And off we go for lunch. Crossing the road, we came upon the many BBQ Pork stores. Here we have a shop helper barbecuing along the road. It looks so tempting that we went to buy some immediately.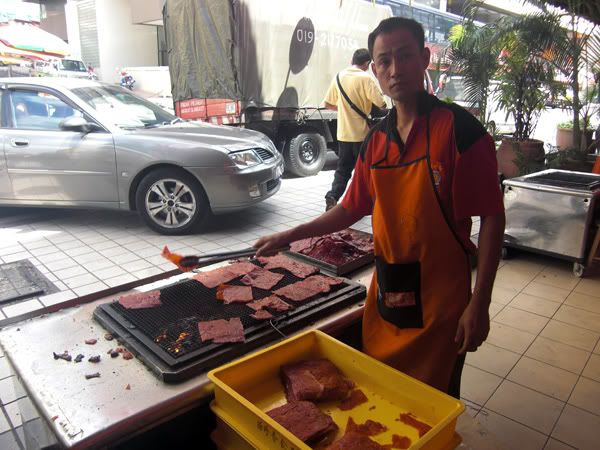 Here is the T-junction of Jalan Heng Lekir and Jalan Sultan. Many school children walk along this road as at the end of the road is a chinese school.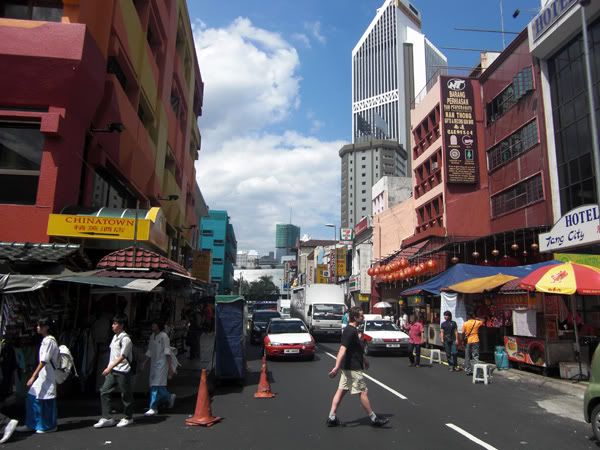 The many signboards found in a typical overseas chinatown. (notice the school name in the background)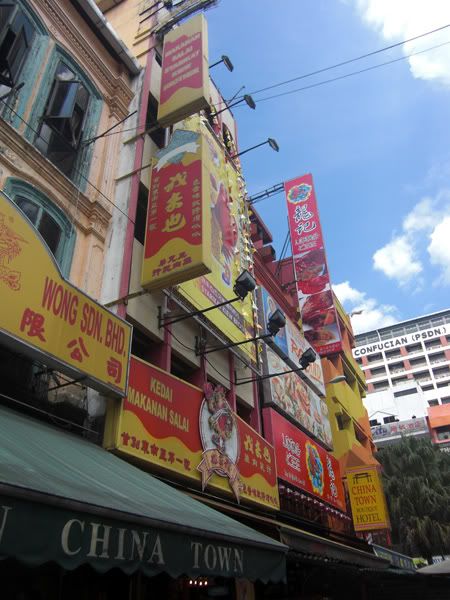 We went to this shop along Jalan Heng Lekir for their Wan Tan mee.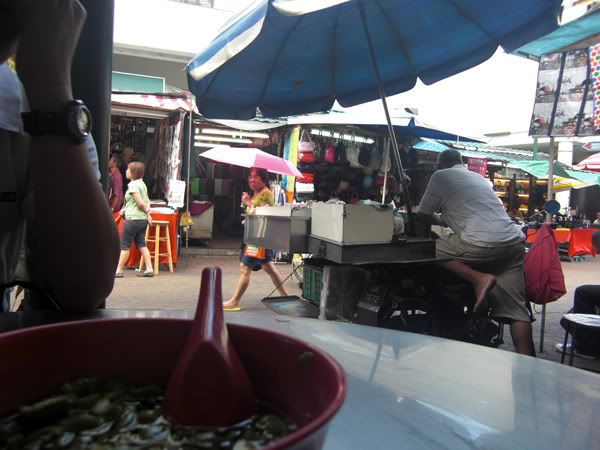 Here is what I have ordered (medium size)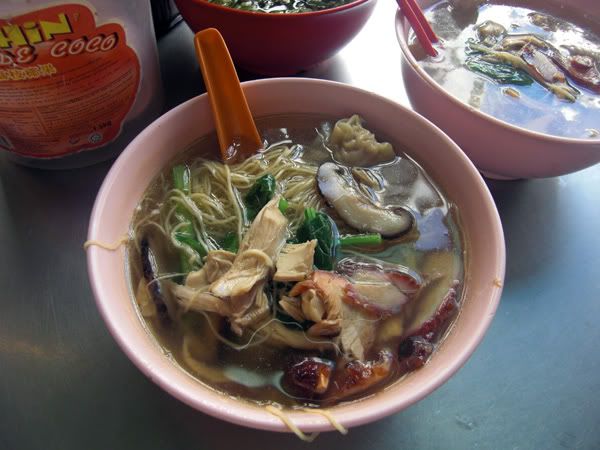 Thereafter we turned into Jalan Petaling street: the official chinatown street.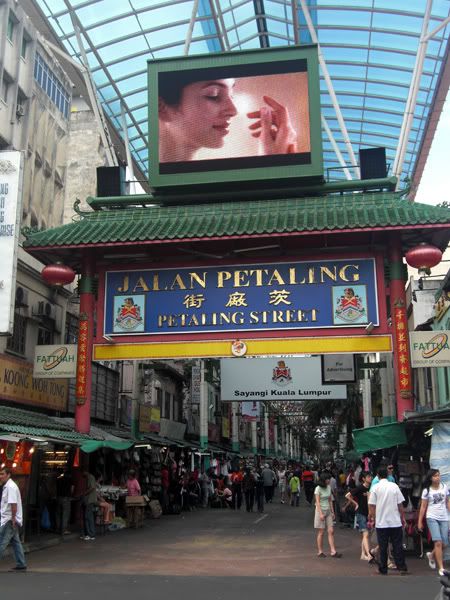 This street is famous for all the imitations goods and local food products/pastries. I do not buy imitation goods as their quality is inferior to non-branded goods. So I skipped through most of the stalls while keeping a lookout for any good delicacies.
There is a durian shop along Jalan Sultan, so we stopped by and sample a few durians.
Many shops are gearing up for the coming Chinese New Year. They are all beautifully decorated in preparation for the festive season.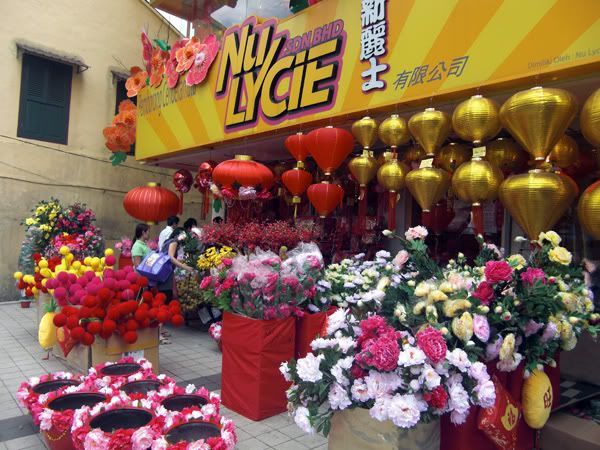 We went back to hotel to rest a while before going to the main shopping area of Bukit Bintang (the Orchard Road of KL). Our first stop is the Pavilion Mall. The entrance to the Pavilion is also decorated for the Chinese New Year holiday.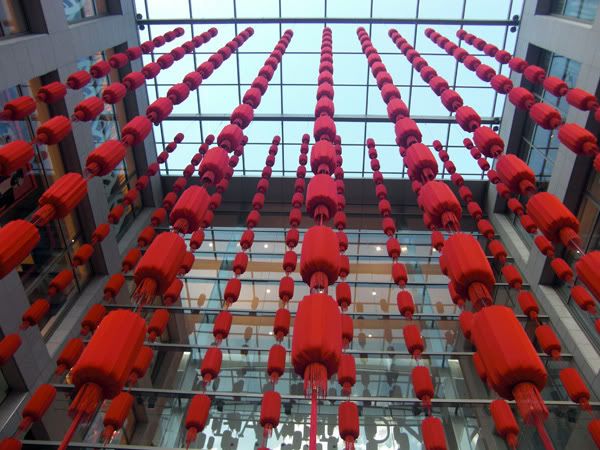 It is indeed a sea of red (mall interior).
Here we are crossing the junction of Jalan Sultan Ismail and Jalan Bukit Bintang, the busiest traffic junction in the area with the LRT running above. We proceeded to check out Sungei Wang and Low Yat Plaza.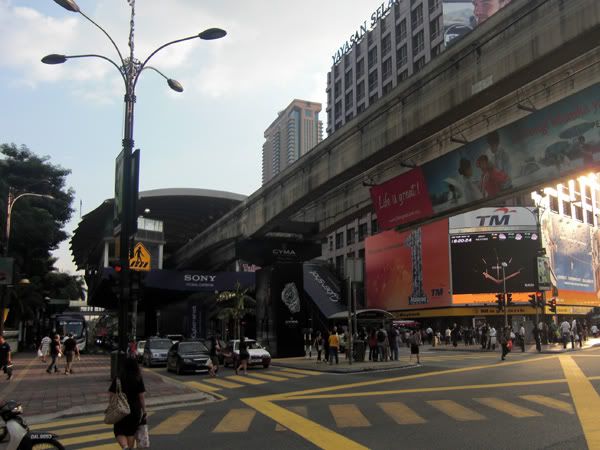 Here is Berjaya Times Square, a large shopping mall up to 10 over storeys high with indoor roller coaster.
We proceeded down to Jalan Alor, which is a famous food hang-out in this area. We walked towards the end of Jalan Alor (next to Jalan Tong Shin) where we settle down for this seafood restaurant. As my brother has been to KL many times before, he knows where the best food and places to visit. The Salted Egg Crab is fabulous!!! (It's actually my third crab cuisine in 2 weeks. 2 weeks ago I had chilli crab, last week i had pepper crab)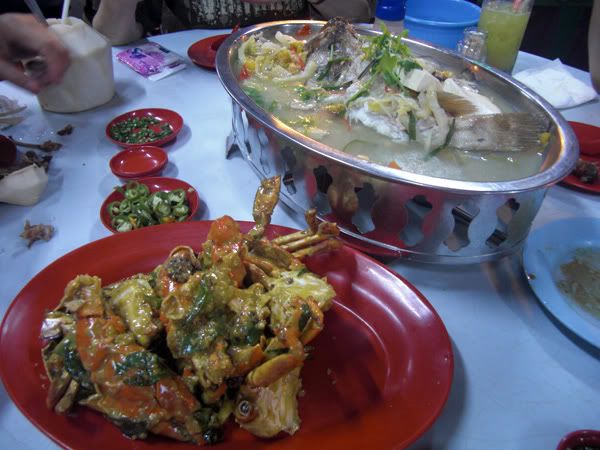 29th January (Friday)
Our hotel package comes along with free breakfast. Here is the dining hall in the first floor.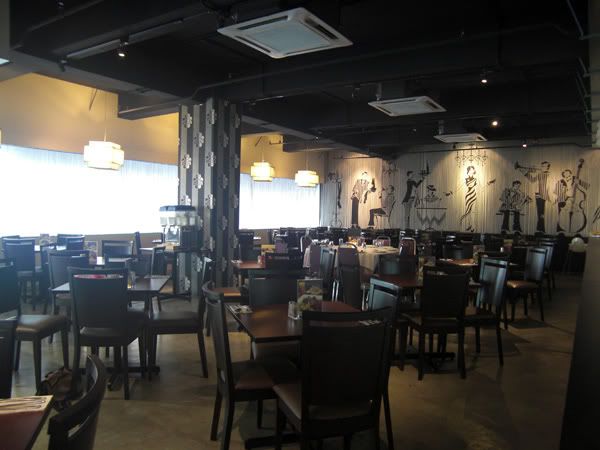 I ordered Malay noodles during the first morning.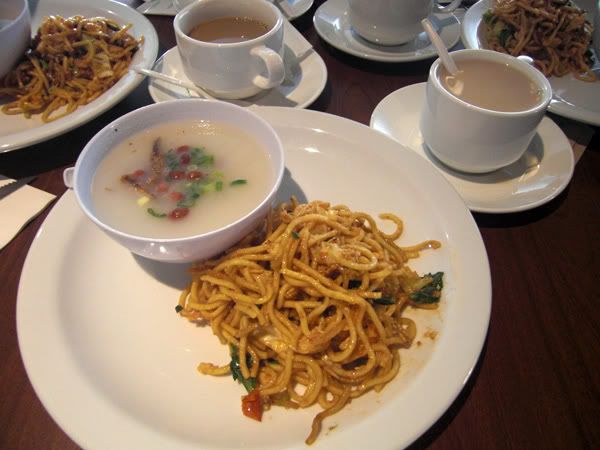 And western style during the second morning.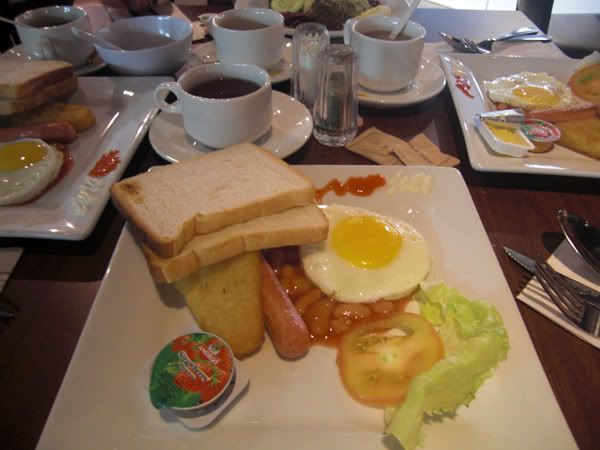 Thereafter we proceeded onto the Central Market which is a short 10mins walk from our hotel.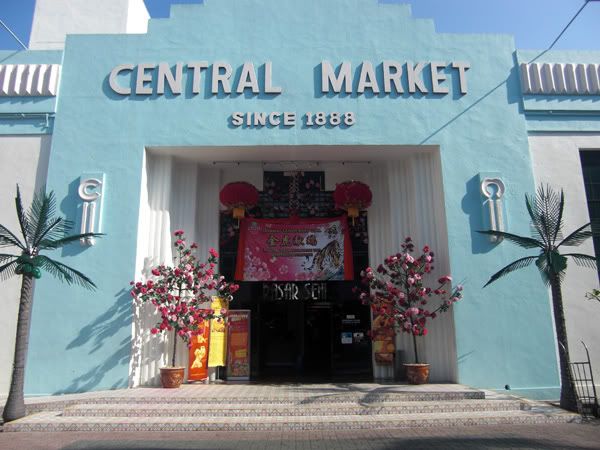 There are a lot of local crafts in the Central Market.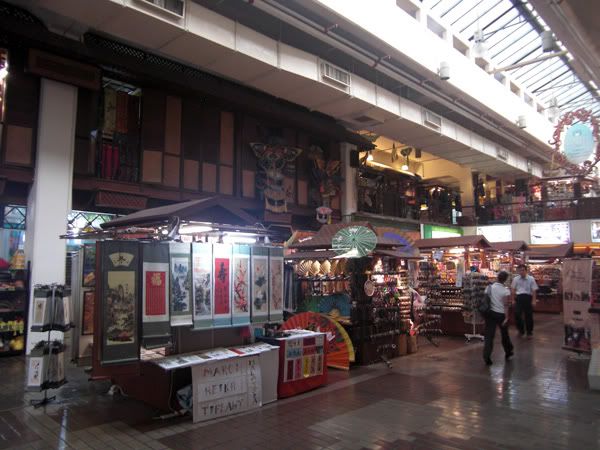 And also all kinds of interesting t-shirts.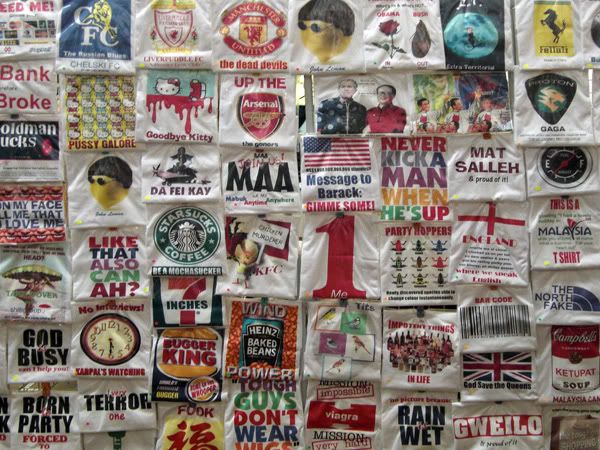 We went on to a RM2 shop. I noticed that the badminton rackets only cost RM2 to RM5. No wonder Malaysia is one of the best in badminton sports.
In the afternoon we went down to Mid-Valley Mall (as my colleague like to say it, it is located in the middle of the Klang Valley). There is some lion dance performance in the afternoon in the middle of the mall.
There is also a World of Fengshui by a famous Malaysia Feng Shui master.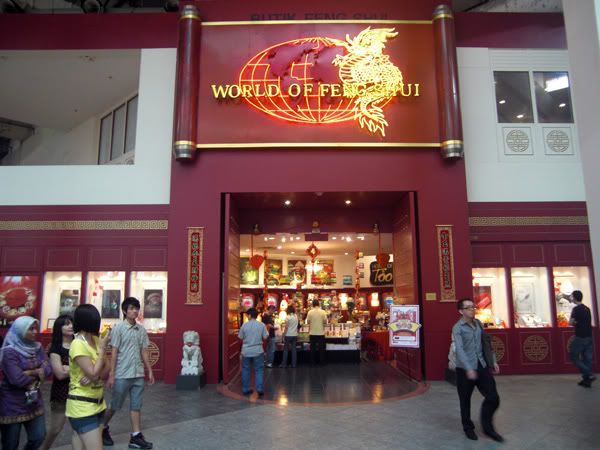 It started raining in the afternoon and we went back to the hotel. At night, we had BBQ prepared Portuguese-style. It only cost RM36 for 4 people. It has stingray, prawns, calms and octopus.