January - December 2013
In 2013, I have the opportunity to work with 5 very good colleagues from Singapore office. They are Sayama-san, Khor-san, Baskar, Richard and Benjamin. Work was challenging but we also have good meals together at the end of the hard work.
In this period, we stayed in different hotels, ranging from luxurious 5-star hotels to normal business hotels. For the most part of the trips, we stay in Salil Hotel Thong Lor. It feels like a boutique hotel with very beautiful design in the hotel.
Dinner time, we will either go for their local hawker fare or Japanese cuisine. The Japanese restaurant where I we patronize more frequently is Imoya below. It serves very good and affordable izakaya style Japanese cuisine.
Thailand is famous for mangoes and there is this shop just around our hotel that sells lots of fabulous mangoes.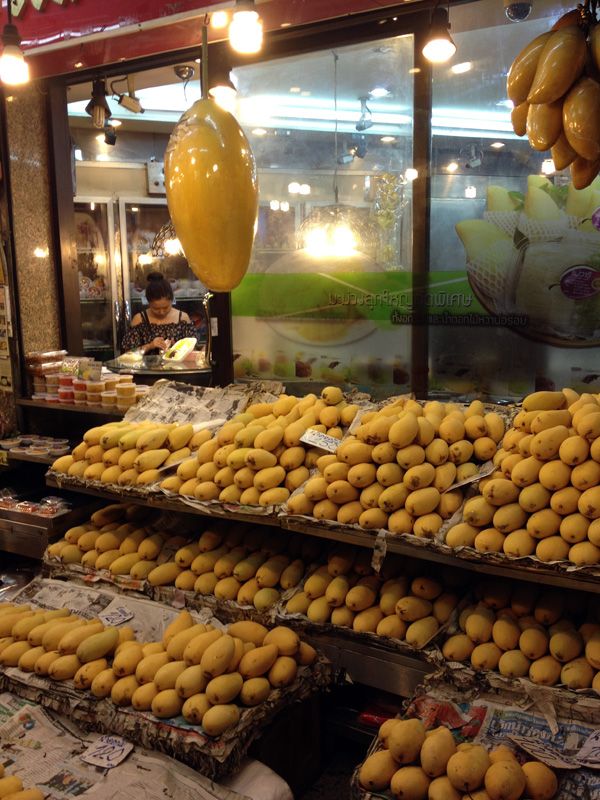 In Thailand, a meal is never complete without Tom Yam and Mango Sticky Rice. I had dinner at Central.
And also did shopping around the shopping mall. There is a Naraya shop where we did my our shopping. Check out the big crowd in there.
Bangkok is an amazing place of great diversity. You can see the bustling metropolis city on the one hand. On the other hand, it still preserves its strong tradition. Below we see layperson offering alms to monks.
28th July 2013 (Sunday)
I decided to do a bit of sightseeing around Bangkok on this day. I have not been to Chinatown before, and there is a famous gold buddha temple (Wat Traimit) in Chinatown. So that will be my destination for today. It was drizzling a little when I arrived at the temple. Below is the view from the front of the temple.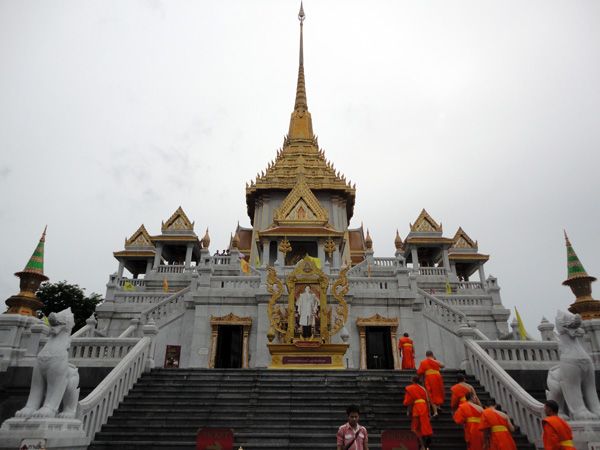 There is a museum at the second floor which explains on the history of the area - Chinatown.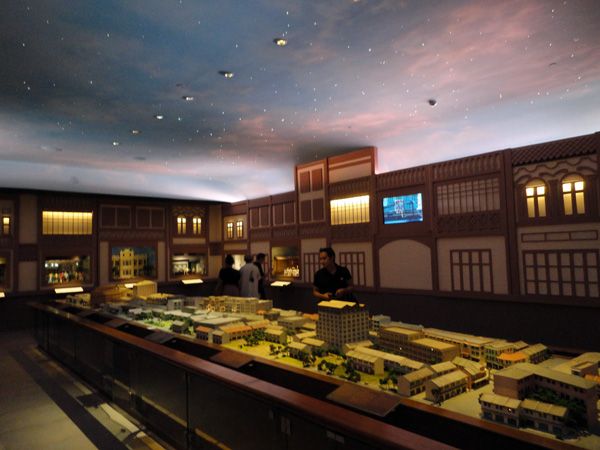 There are also explanations on how the Gold Buddha has been discovered. It has been quite a recent discovery. It was actually plastered out centuries before to prevent Burmese invaders from discovering it.
Here is the majestic Gold Buddha. Namo Dassa Bhagavato Arahato Sammasambuddhasa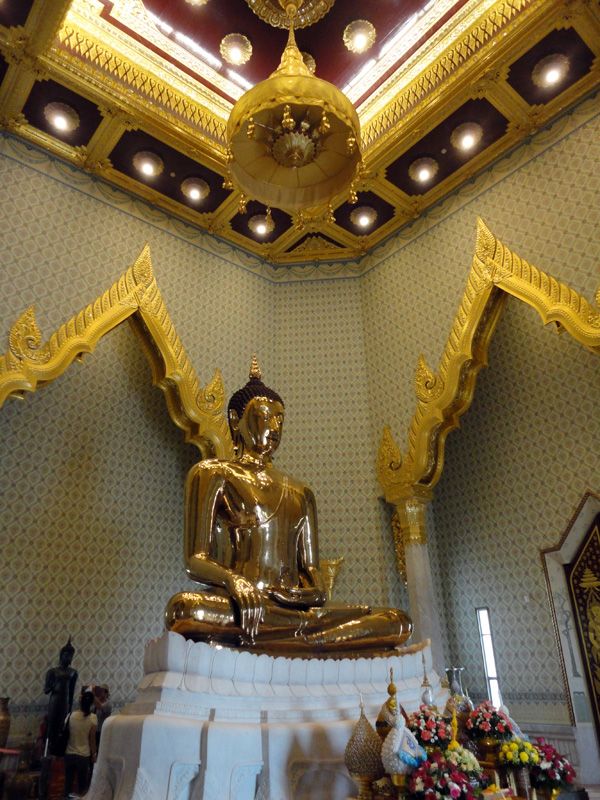 3rd October 2013 (Thursday)
Everyday while traveling back from the Chachoengsao region towards Bangkok city, we will travel past along a market the last 1 year. Today we decided to just alight and buy some stuffs from it. It sells a wide variety of fresh products.
And some pretty amazing corn at affordable prices. I bought 2 corns.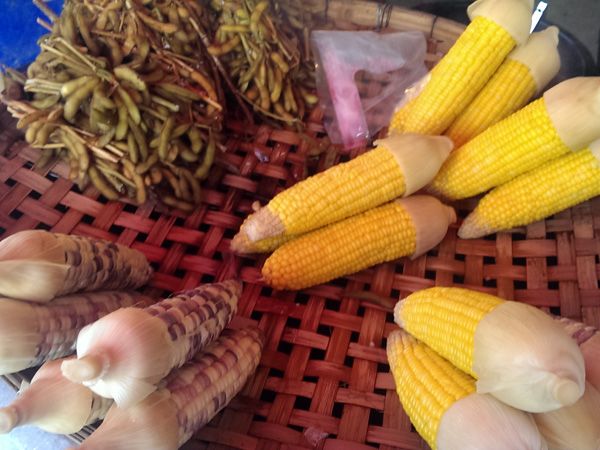 I am together with Bobbie in this trip. At night, we decided to check out the cool sushi place which is a 10mins walk from our hotel. It certainly look quite exquisite.
The price of the sushi are also exquisite. It cost me S$80 for this meal. Bobbie's meal came up to S$200. But the sushi is definitely extremely good quality.
18th December 2013 (Wednesday)
Today is the last day we are traveling to Bangkok this year (and possibly for the project). The place where we are working in is close to Chachoengshao town. (20mins by car to be exact).
Our local colleagues told us the town is famous for a temple (Wat Sothon). We decided to explore it.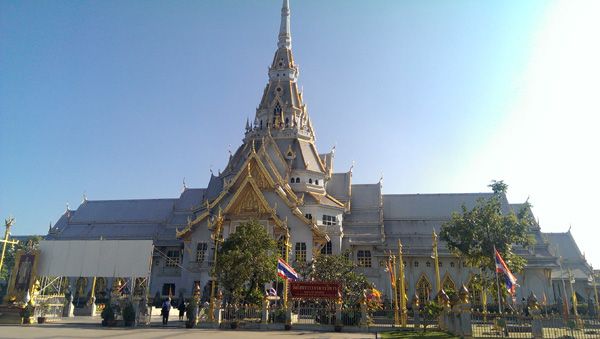 It has very beautiful Buddha statues in there.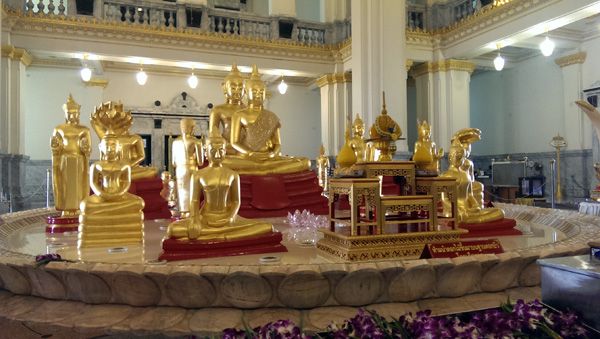 Here is our group photo. From left we have Benjamin, Sayama-san and myself.
The exterior design of the temple is also amazing and captivating.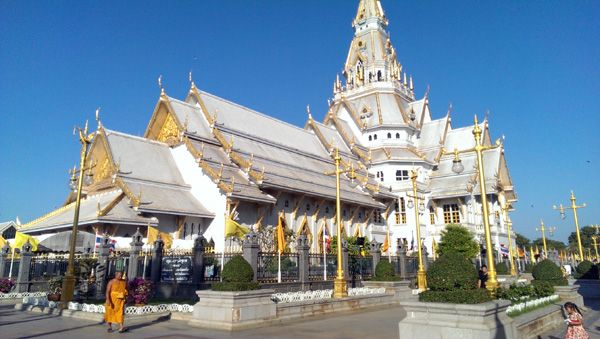 There are very cute statues of monks below at the large park next to the temple.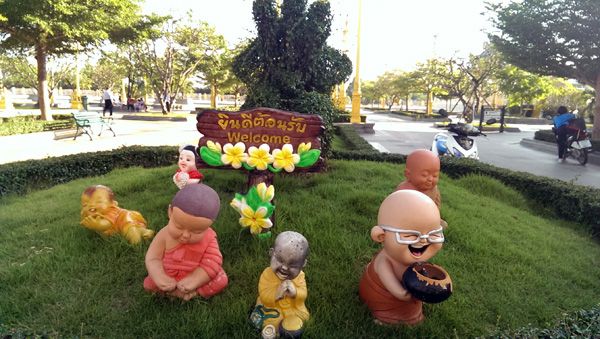 Here is the beautiful park just next to the temple.
And the river next to the park.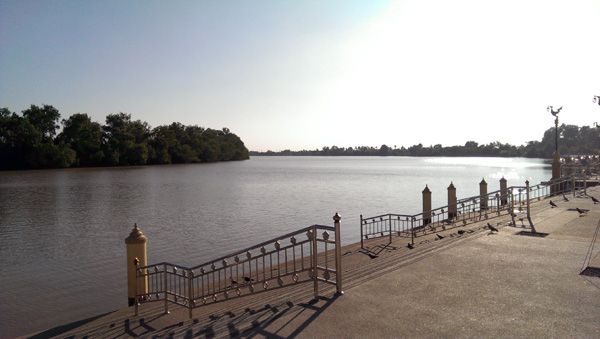 Another scene of the river.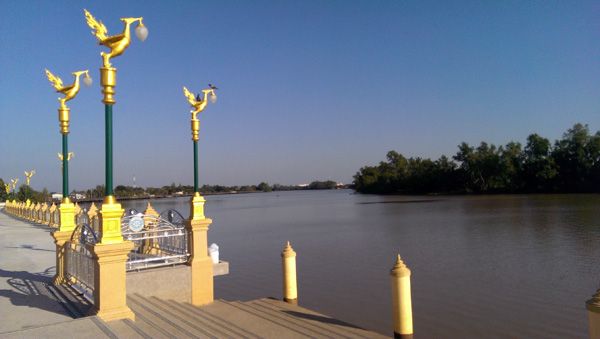 Before going back, we took a walk along the market which is just next to the temple.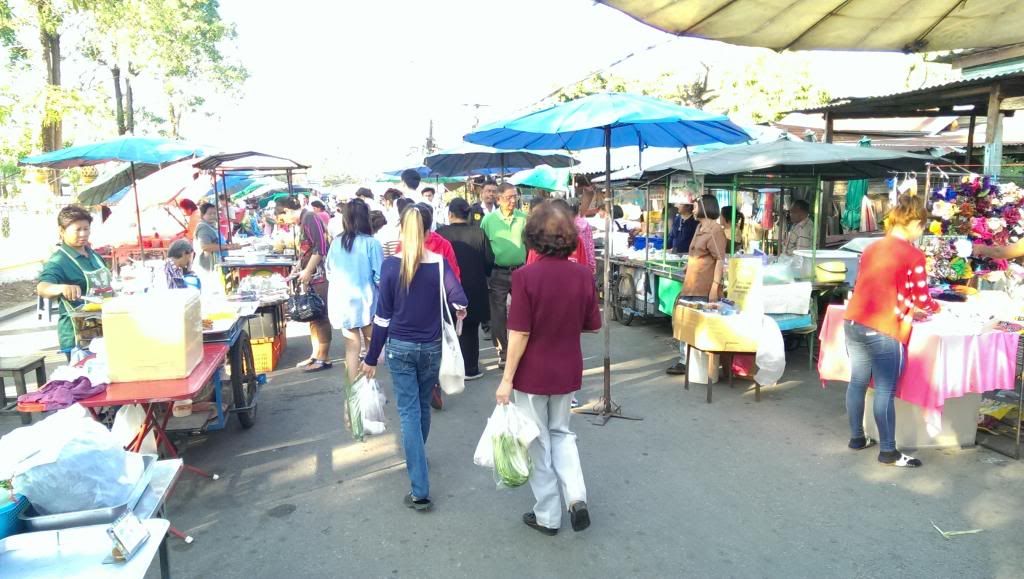 Looking back, I realize time really flies and one year has past. I updated this blog in August 2014 and it has almost been 8 months since I went to Bangkok with my Singapore friends. Many of them have went their separate ways, but I hope the photos we have captured will serve as nostalgic memories when we look back at it now.