FP

has been telling me about Open House since
8 years back. I did not have the chance to explore the Open House with him until this time round.
There are several sights throughout the Shenton road area.
The first exhibit is a photography light installation. It shows images from Singapore River.
Here we have our guide explaining to us about it.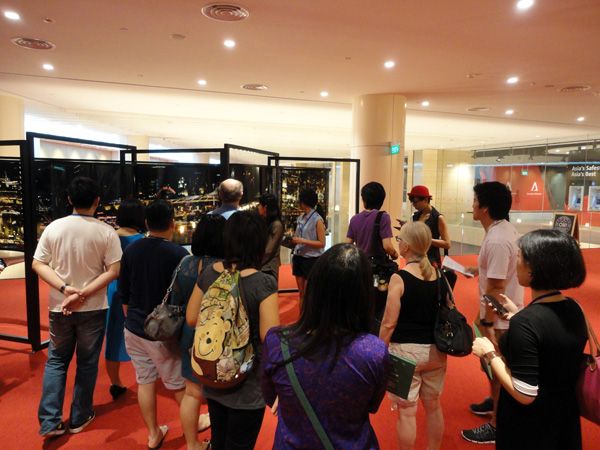 Next is a cartoonist who draws on the panels. It relates what we see through the window and the thoughts that go through it presented in cartoons when we look at it.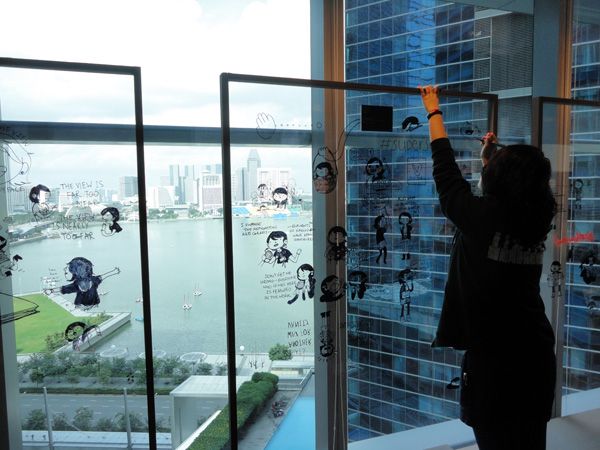 There is also a pesudo-bookshelf that shows typical office considerations. We are in the DBS Building now, so it relates quite well to that.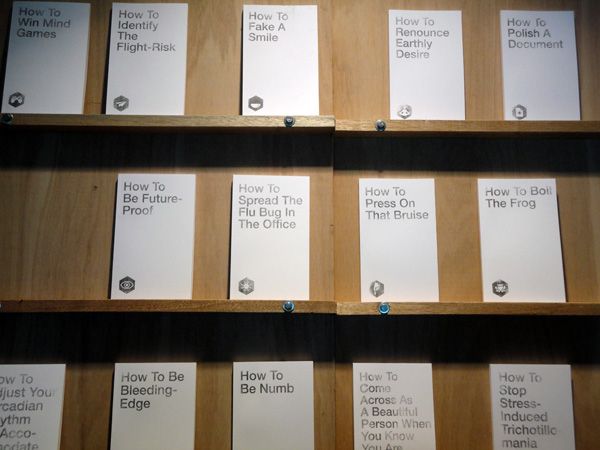 While we are wondering through the cafeteria area of DBS Building, the cleaners suddenly broke into dance.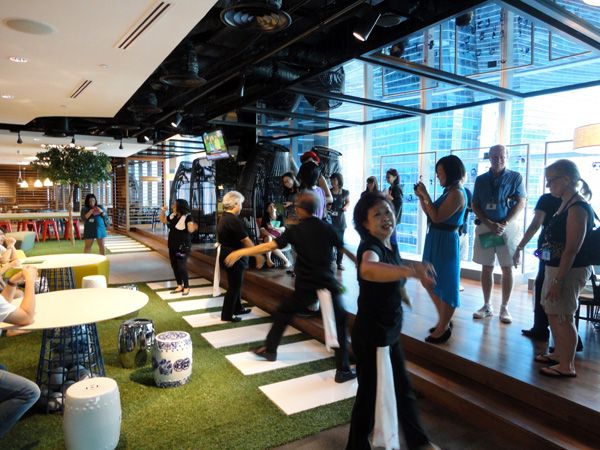 Our next stop is the Sail. There is an escalator in the Sail itself.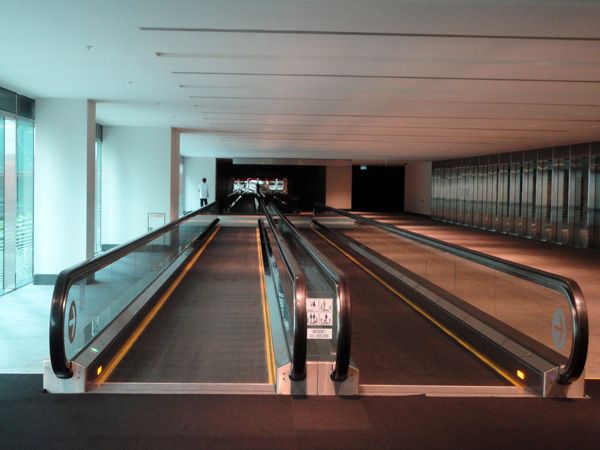 In the sail there is this showcase which gives viewers a feeling that it is pencil-drawed.
If we take a closer look at it, it is actually string joined models.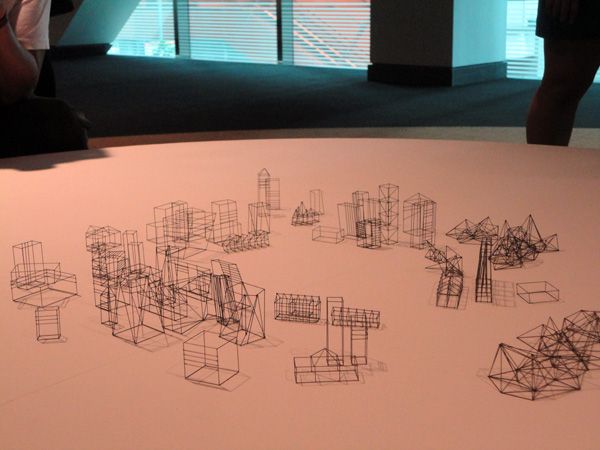 We visited Google, the search engine company. And on the wall is this inscription "The search for happiness is inside".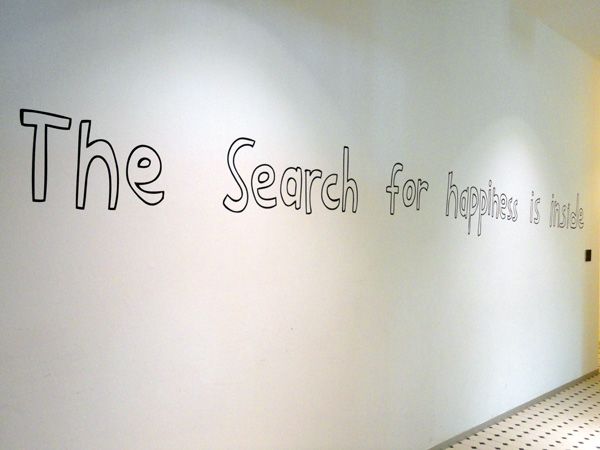 Finally we proceeded to Deutsche bank and is shown around by one of the bank trader. He mentioned that many banks purchase arts for storage. The value of art increases over time.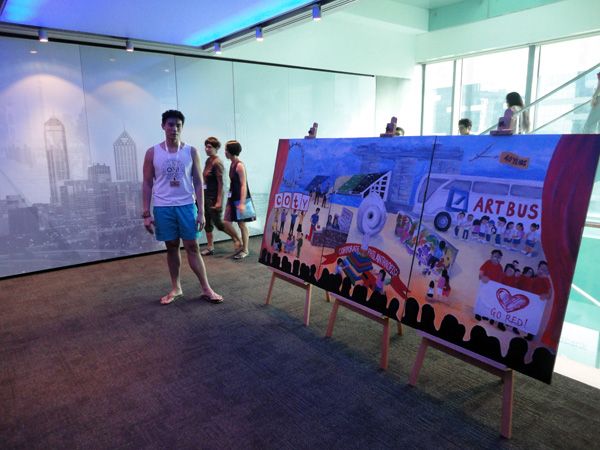 Below is an exhibit part of Deutsche bank reception.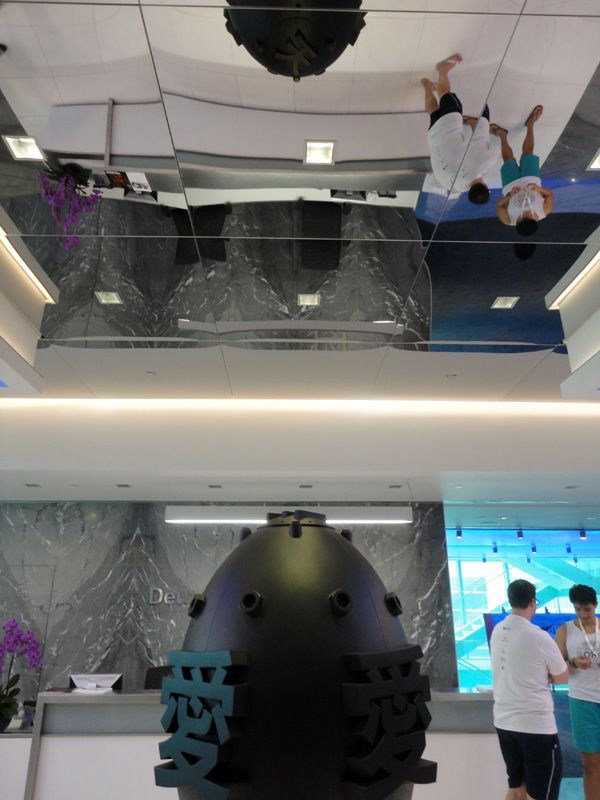 Finally, we all proceed to the boardroom and take a seat.
In front of us are charred books. One of the books have "12th of September" written on it. It is a reminder on the aftermath of September 11.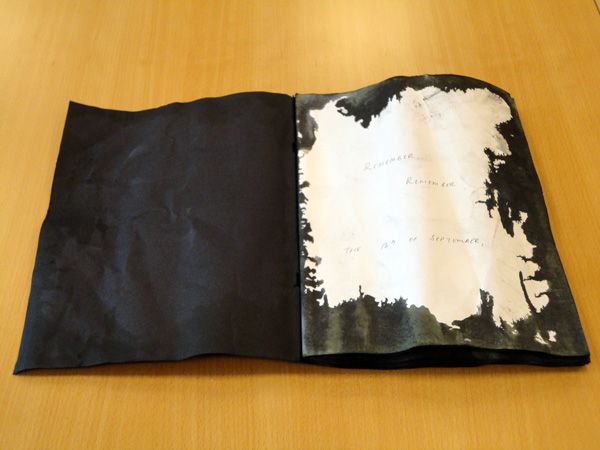 And a great thank you to both our guides below.