We will be staying at the KaJaNe Villa on the final night in Ubud. The villa is prominently located at Jalan Monkey Forest Road. We read online of the outstanding reviews given to the villa and decided to give it a try. Here is the main entrance to the villa.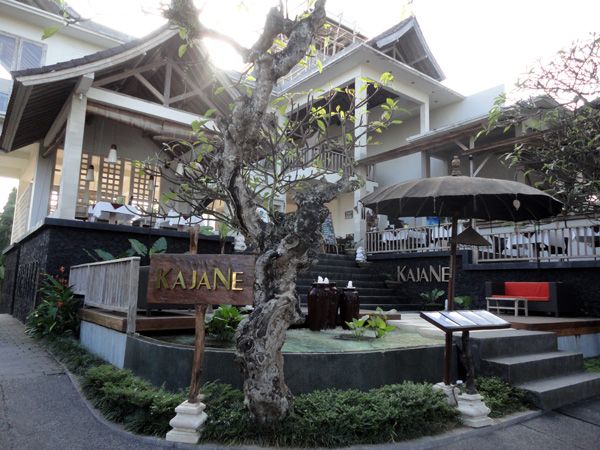 We checked out of our previous hotel at 8am and the villa arranged for a pick-up to fetch us to KaJaNe. We deposited our luggage at the front lobby and thereafter go on to the river rafting activity in the morning. At 2pm, we are back to the villa and ready for check-in. Walking into the villa, we are greeted by this sight. It is 2-storey high.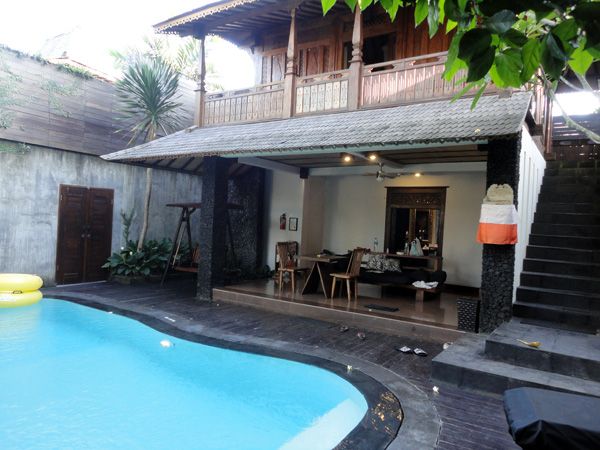 A good place to lie down and relax while facing the outdoor pool. There are no mosquitos and bugs here which is a good thing.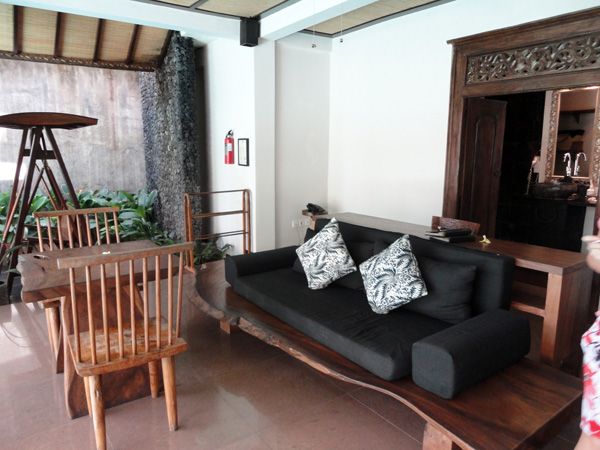 Let's take a peek at the shower room.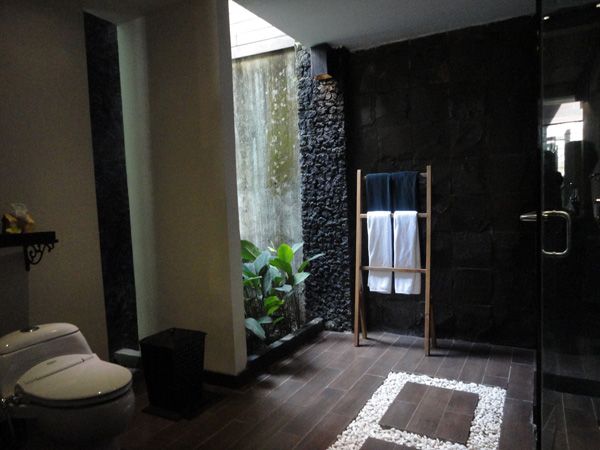 And here is the bath-tub.
Moving up to the 2nd floor, we have the bed.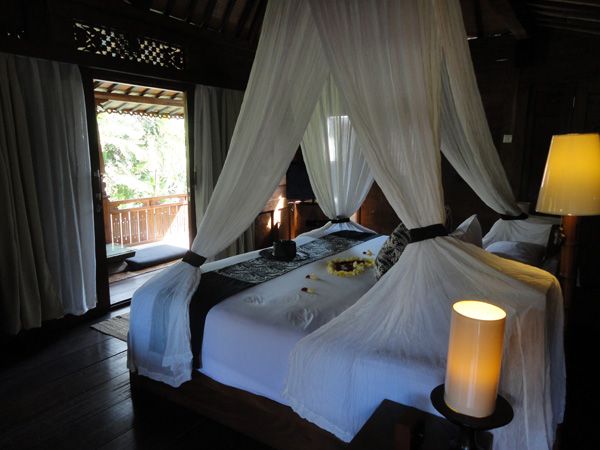 The bed has been beautifully decorated for the guests.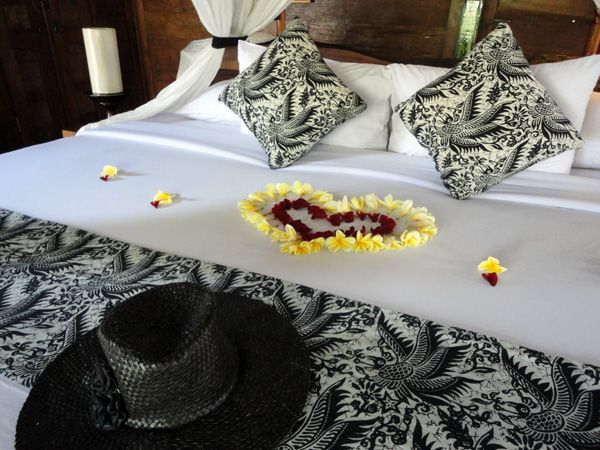 At around 3pm, the afternoon tea is served.
And here is the view from our afternoon tea.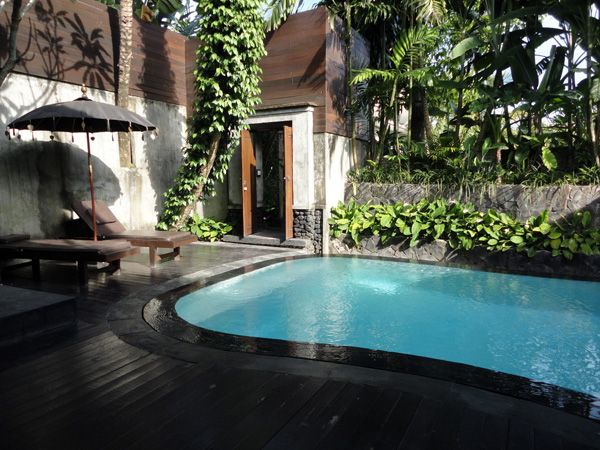 There are several choices of breakfast we can choose from. We selected Japanese breakfast and it was great.
In the morning, it is nice to take a stroll around the villa. There is very beautiful natural scenery surrounding it with padi fields view.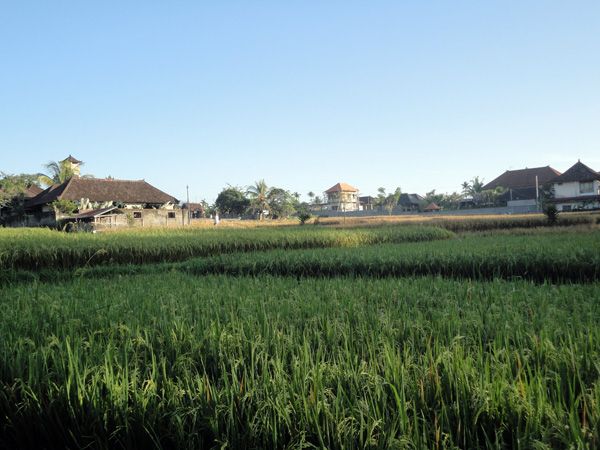 The service staffs are very well-trained in KaJaNe. While the staffs were sweeping away dry leaves along the path, they stopped their work and greeted us when we walked past them. Only after we were away, did they continue their work. A very big thumbs up to their service culture.