Today, we signed up for the river rafting at River Agung experience. From our villa in Ubud, it is a 30mins ride to the rendezvous point where everyone put on their gears. Below we have one of the guide briefing us.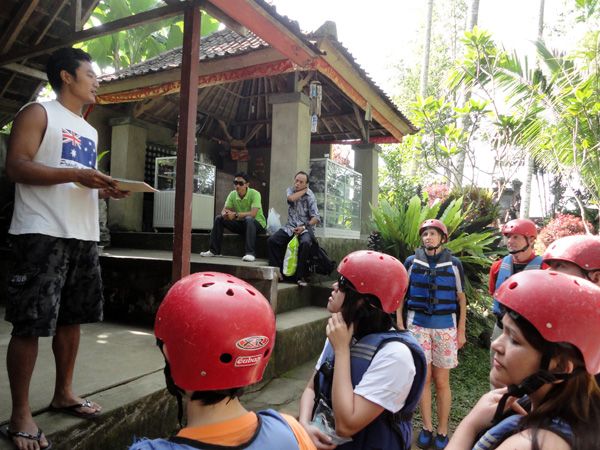 Here we have AJ all geared up.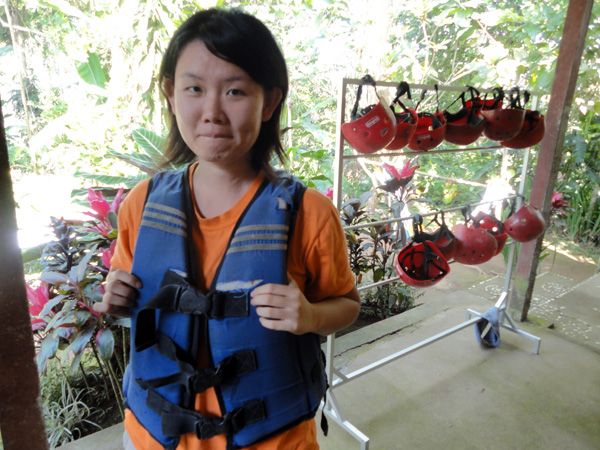 From our rendezvous point, it is a long descend down the ridge. It takes around 15-20mins walk down.
Along the way, there are some amazing scenery of the river below.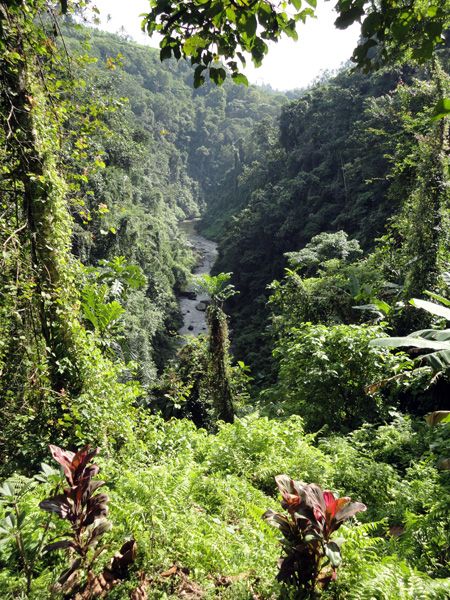 And here I am getting ready.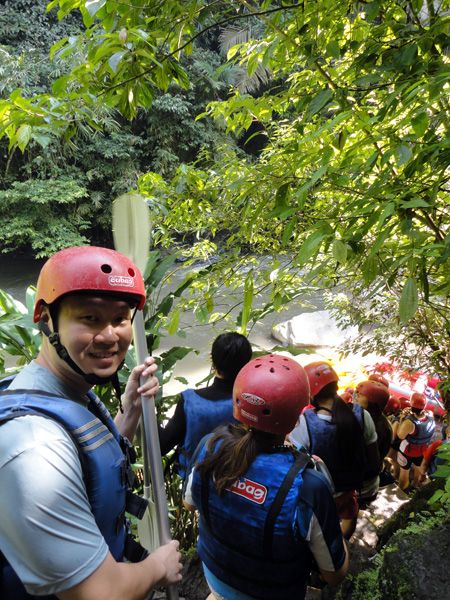 We are all to get on board the color-inflated boats.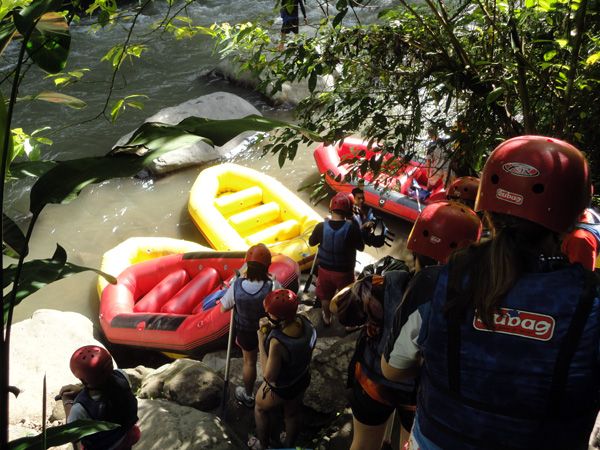 Here is an image of us river rafting.
A group photo at one of the resting point along the river.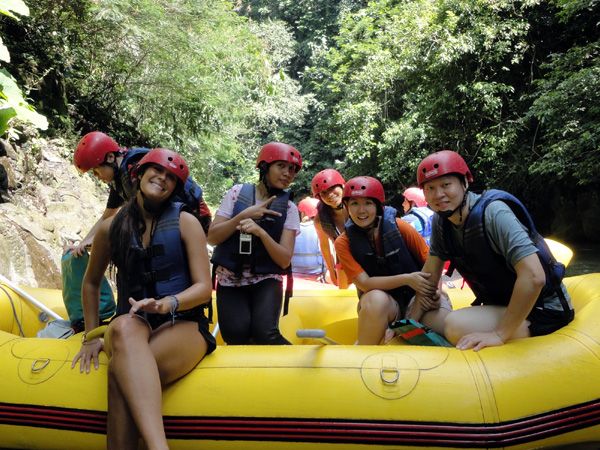 We ended at around 12pm and thereafter proceed for a good lunch. The climb back up is extremely tiring. We heard it is around 180 steps.