27th February (Saturday) - Labrador Park
This is actually my second time to Labrador park. The first time was a brief 30mins stroll through the car park-beach front area a month before. Before that, I didn't know Labrador Park existed; maybe because it was too inaccessible.
We alighted along Pasir Panjang Road and slowly made our way in. It's a 5-10mins walk along the Labrador Villa Road before we reached a Y-junction. We made the right-turn uphill towards Labrador Villa Road.
There seems to be a chalet in the area. Here is an overview of the Labrador Park area. We will be making a trip round the park.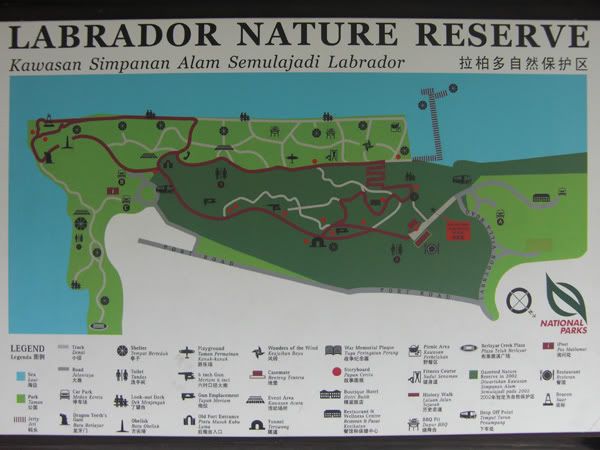 There is actually a high hill in Labrador Park that oversees the sea. This is a good defensive position in ancient times.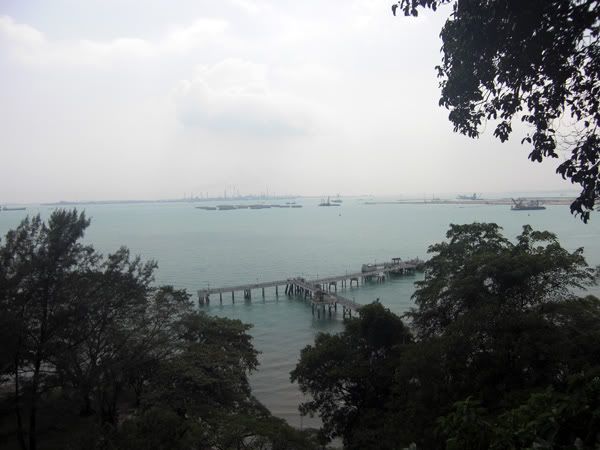 After reaching the top most point of the hill, we slowly made our way down through the forested area. The roads are all well-paved so there are no mud tracks.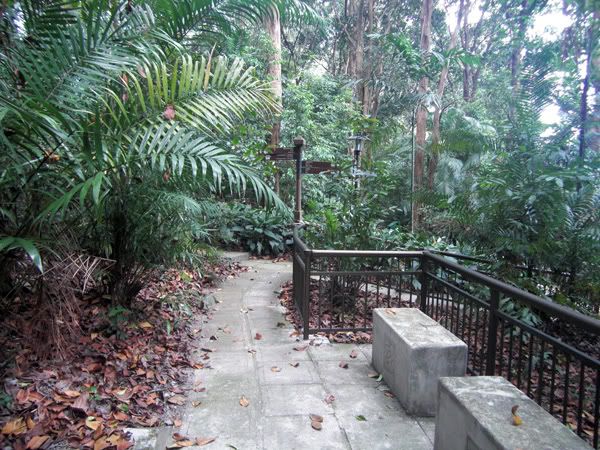 There is a jetty to the western-side of the park. It is now mainly frequent by fishing enthusiasts.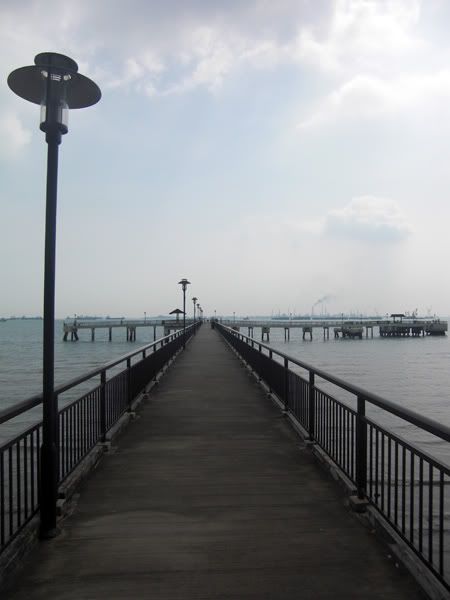 Going back towards the eastward direction, we walked through the park along the beach.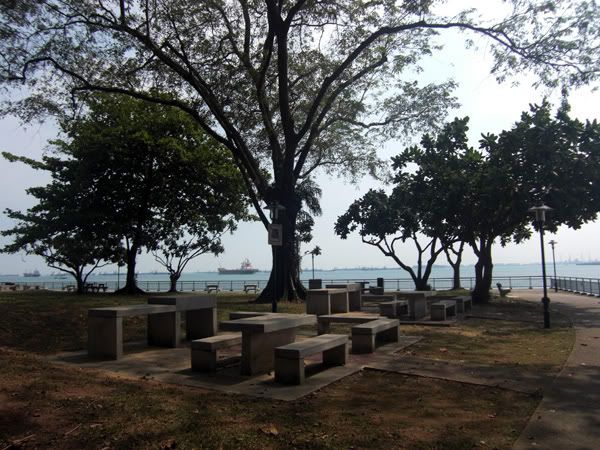 Walking along the sea.
It's a pretty hot day. So I guess it's not suitable for an outdoor walk. Nevertheless, it is a great photography day.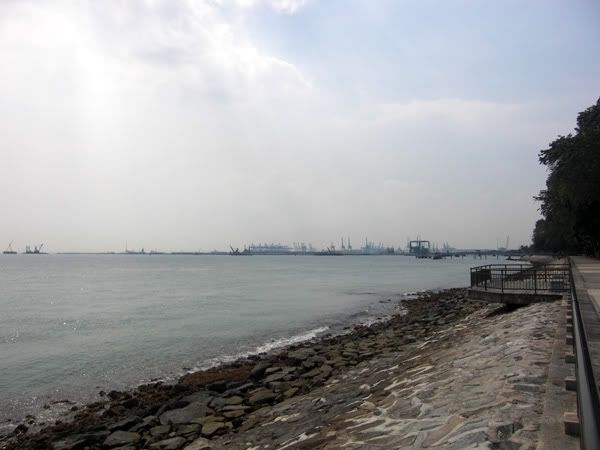 There are some relics from ancient time (not so long ago if you were to gauge Singapore's history)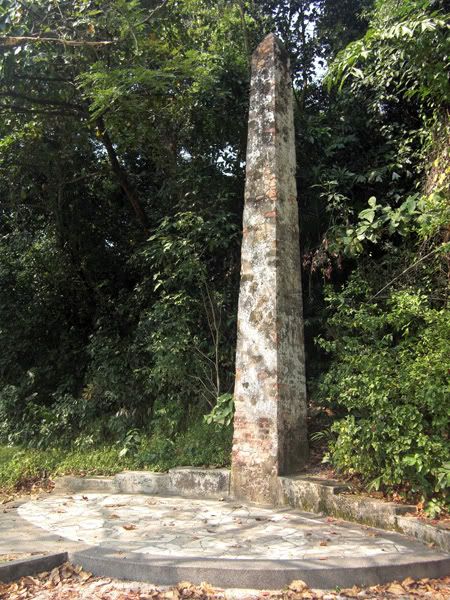 In the distant on Jurong island, there is a burning flame that comes up every 5mins. No wonder Singapore is getting hotter day by day.
The Dragon Tooth; actually this is only a replica of the real thing. So it feels pretty fake when visitors lay their hands on it.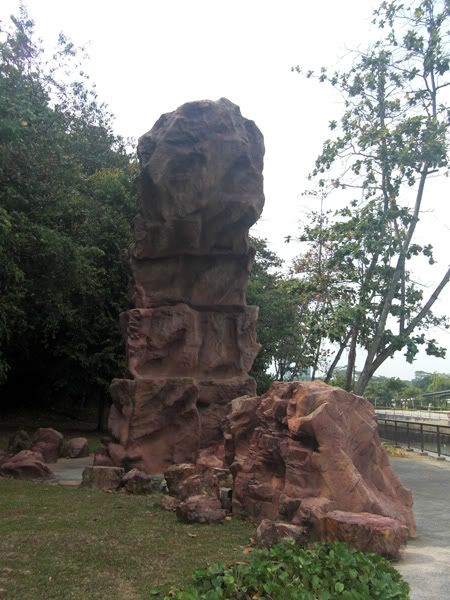 Walking back through the hilly region of Labrador Park.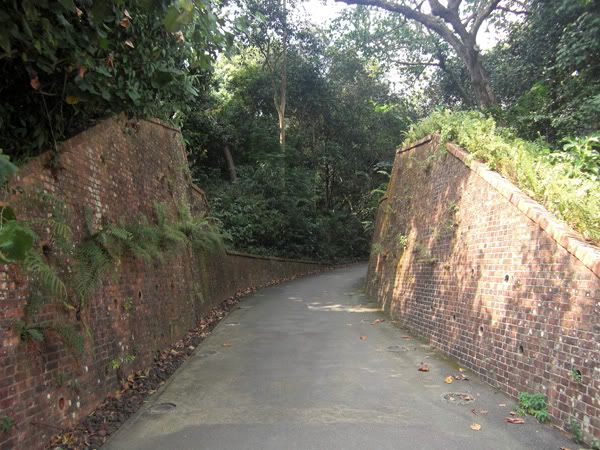 Taking a closer look at the walls.
The fortified turrets since the British times.
Some guns were left behind and not removed by the British. Terracotta-like British soldiers were elected to serve as scarecrows for would-be invaders to Singapore.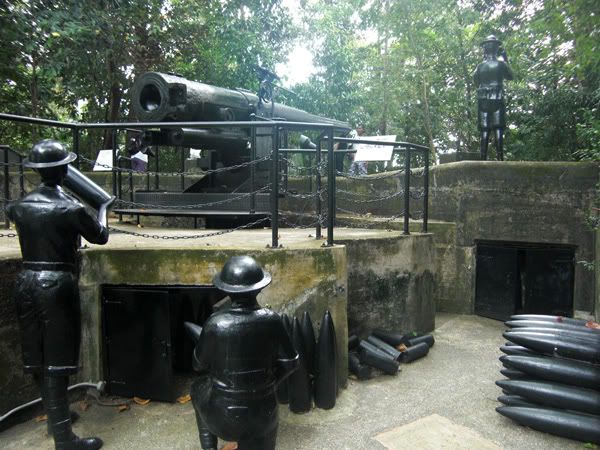 One of the guy seems to be holding on to a gun ammo for perpetuity, so here I am giving him a hand.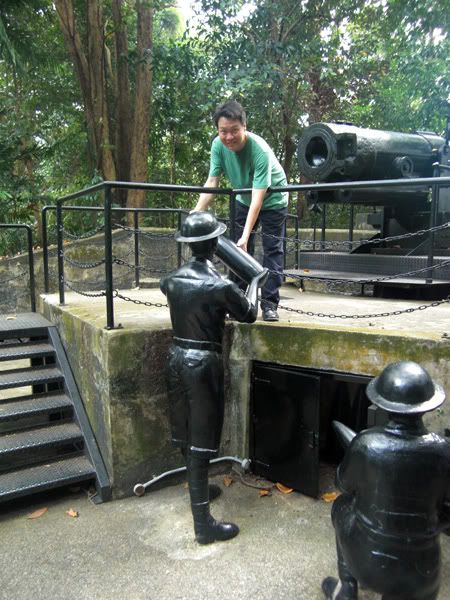 Think it's not a good idea to look into the cannon, especially since everyone is getting ready to load it up.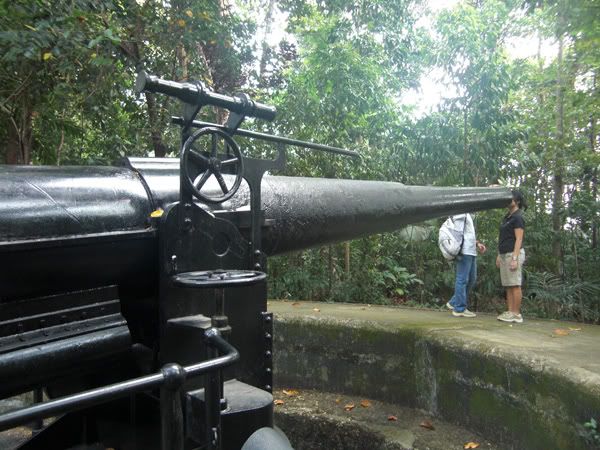 Walking back towards the bus stop, we have a well-camouflaged structure to the left.
3rd April (Saturday) - Bungalows
As we have to rush off for another appointment on the 27th, we continued our adventure on the 3rd April. The plan is to visit the luxurious bungalows of Alexandra. They are located along the secluded Bury Road, Royal Road, Canterbury Road, York Road and Berkshire Road.
It's quite surprising to note that large bungalows still exist in Singapore. Characteristics to all these bungalows are the wide garden spaces.
The design are pretty much the same. A number of them were built since 1937 (the year is printed on the building), so people will think twice before scheduling them for en-bloc.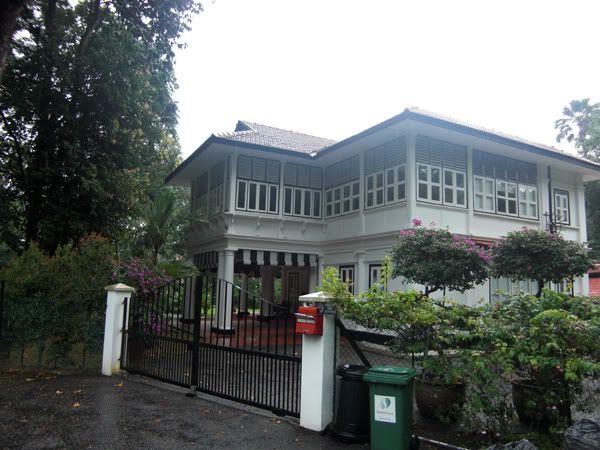 The cross-road junction of the bungalow.
It is actually raining when we visited the bungalow area. There are many large open spaces here, where dogs can run around happily.
We made our way through Hort Park before crossing the road to Gillman Village. There is a food centre in this building, so we stopped here for a drink, waiting for the rain to stop.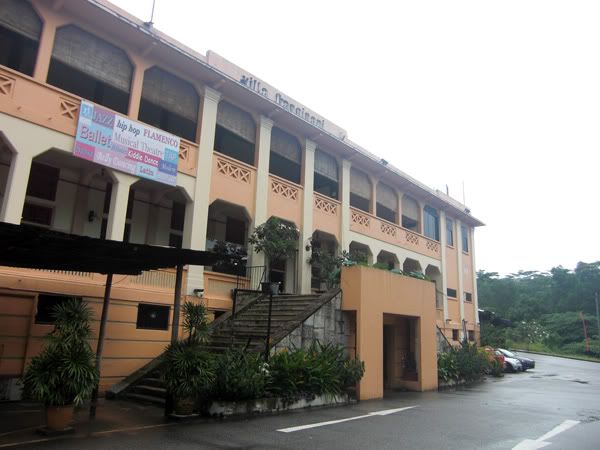 Ok. The dinosaur is still around. Previously it was facing Alexandra road, guessed it has probably been starved as there is not much business and all that is left are its bones.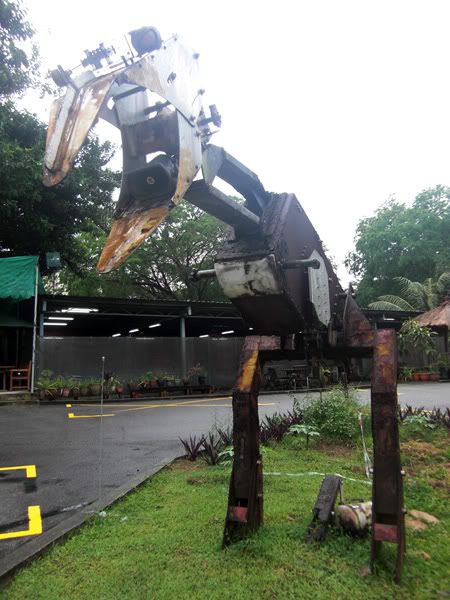 Keppel Island
Since the first visit to Labrador Park, I was curious on the island directly opposite it. According to Google Map, it is known as Keppel Island. KK made a trip down and shared with me on it. So I have decided to check it out. While at Hillman Village, we checked through Google Map and did not find any way to get to the island. Thanks to iPhone instant information, we managed to get help on how to there. You can refer to
here
. Here is the entrance into Keppel Island via a barely noticeable small road.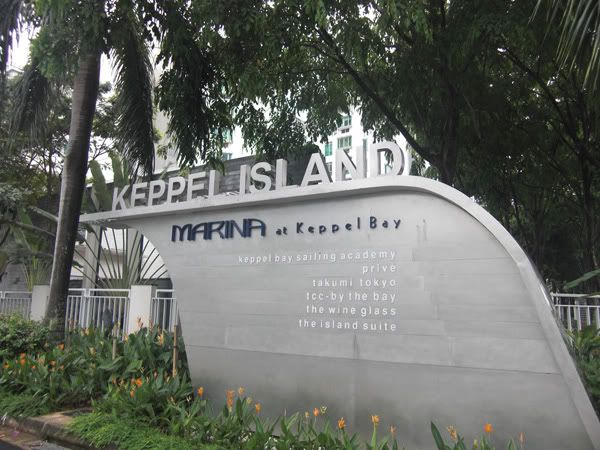 Yachts are berthed along.
The bridge linking the mainland to the island.
A walk round the island is 2.25km and takes around 30mins.
More yachts berthed around. You will need RFID card to access to the yachts.
There are shops on the island where visitors can just have a coffee or a meal.
The rain has stopped and the sun is setting soon. It is 6pm.
Walking down, we have a pavilion.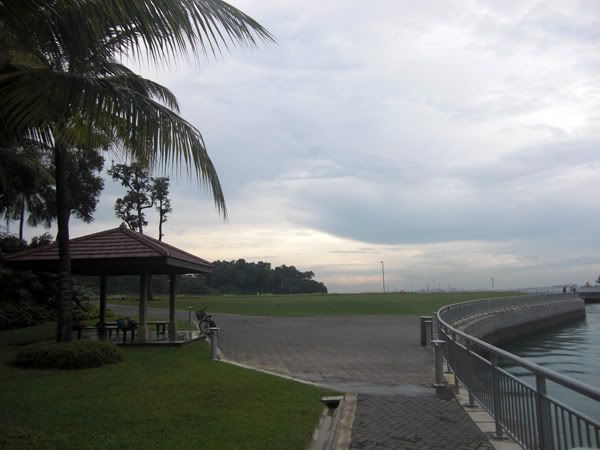 Here is sentosa island.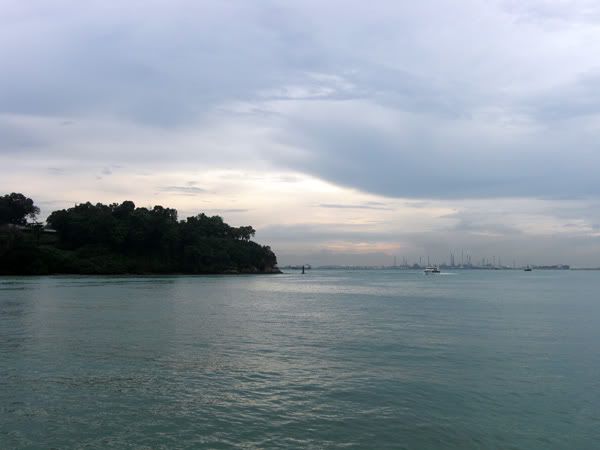 More pavilion for people to hang out.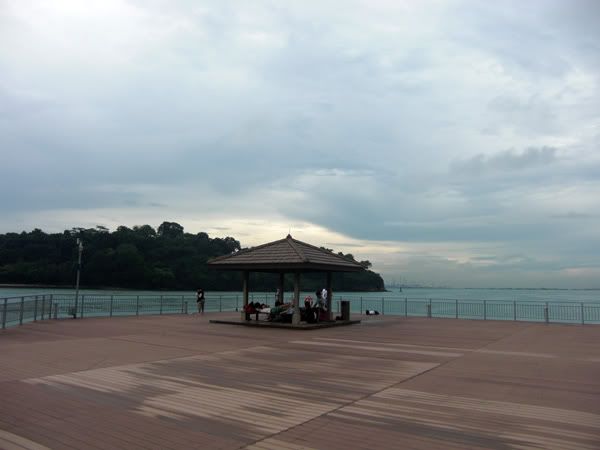 Walking down a long path facing towards the Singapore's World Trade Centre.
It's a beautiful day indeed. It is neither hot nor raining.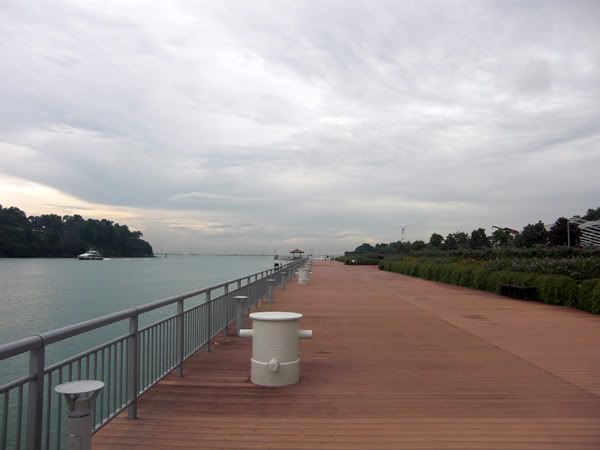 A pavilion with the bridge in the background.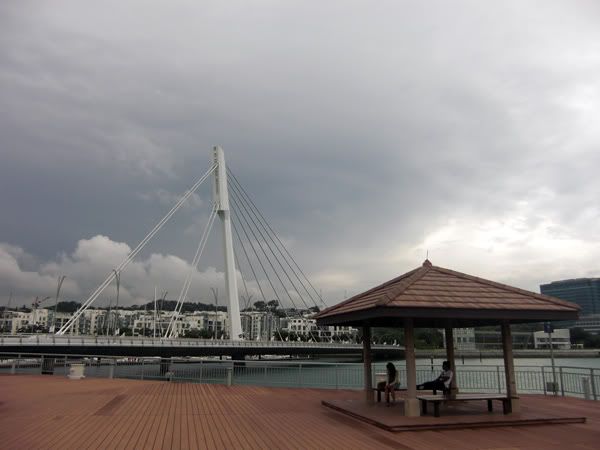 The adventure actually continues with a visit to Resorts World Sentosa. So do check out the post on it.