Let's take a walk through the night scenes of Fo Guang Shan (佛光山). In conjunction with the Lantern Festival (灯会), the entire Fo Guang Shan monastery is beautifully lighted up. Compare and contrast the images during the night and day at the main Fo Guang Shan posting over
here
.
Here we have the Pilgrims Path (朝山步道) where Yellow-Red-Orange lanterns lined the parapets.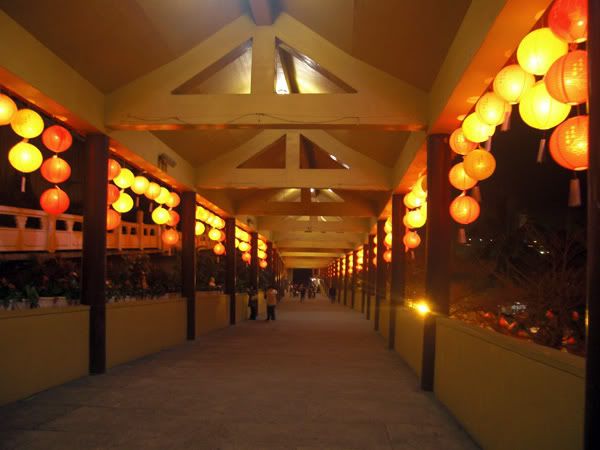 The Mountain Gate (头山门) with the monastery name and a banner announcing the lantern festival is now on.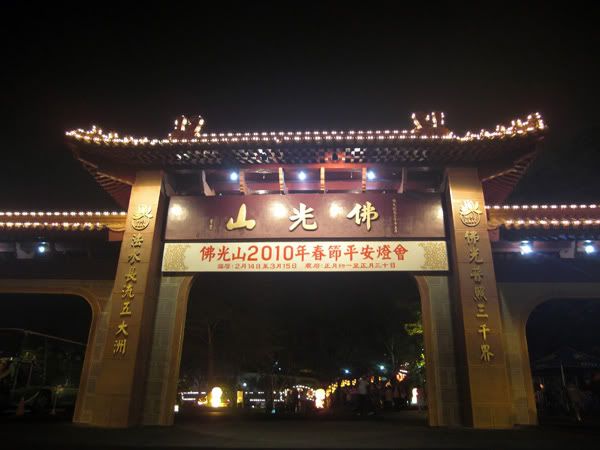 Let's walk along Avalokiteshvara Pond (观音池).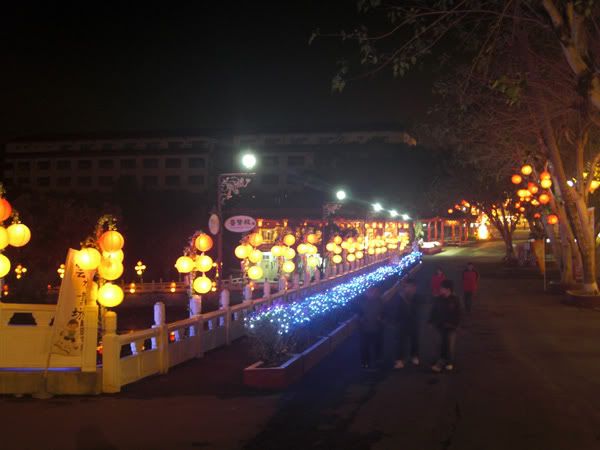 The Avalokiteshvara Pond is indeed beautiful at night, with the Mountain Gate in the background.
We faced towards the Gate of Non-Duality (不二门).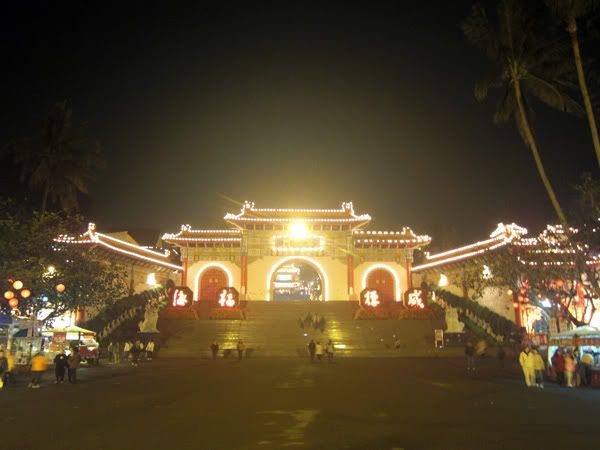 Beyond it are the 500 Arahats Garden (五百罗汉).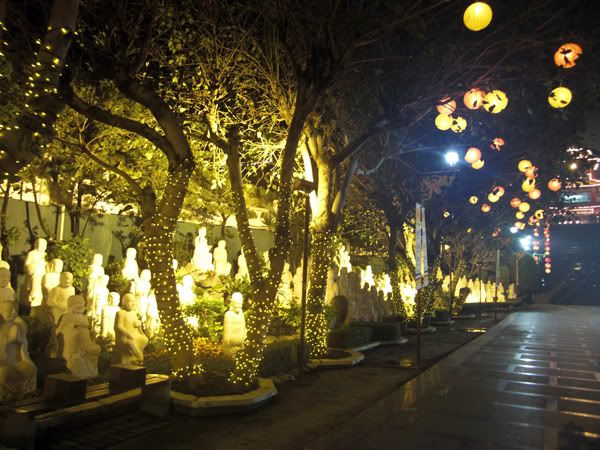 This is where we are staying, the Pilgrims Lodge.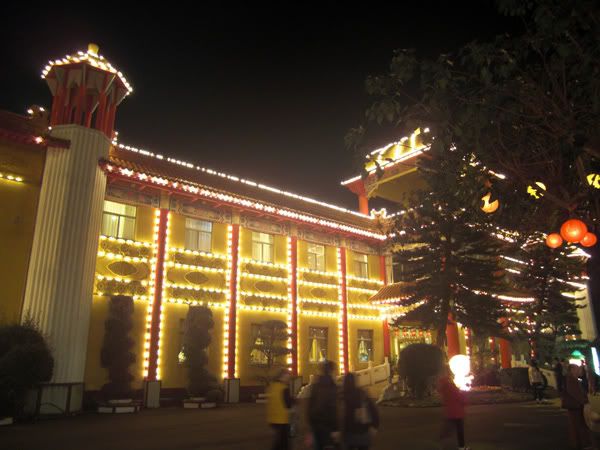 Walking along the Precious Bridge (宝桥).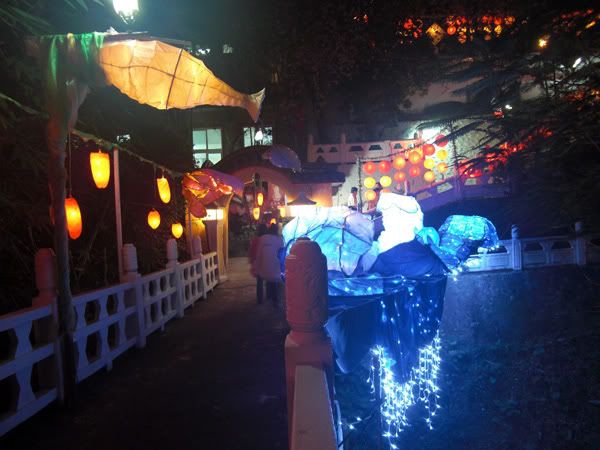 The passageway leading towards the Calligraphy Hall and the Main Hall.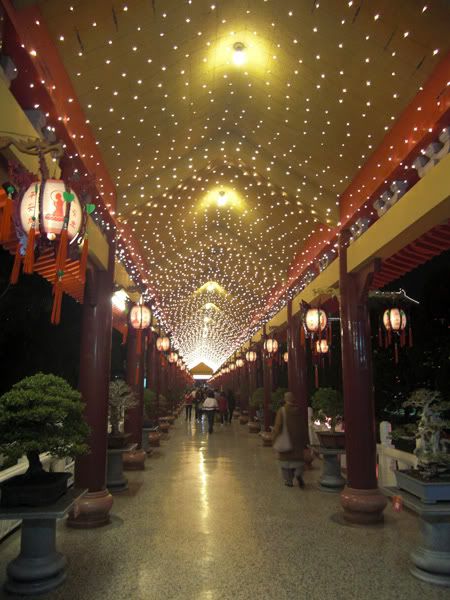 A replica of the Buddha Memorial Hall.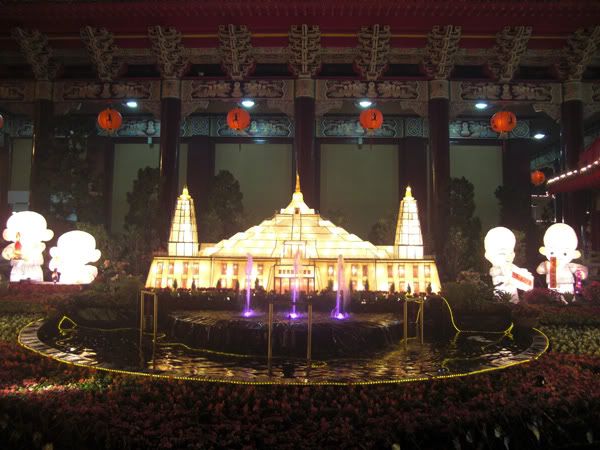 People having a pose.
On every evening, there is a pray session (上灯法会) which starts at 7.30pm and end around 8.30pm.
We joined in during the first 2 evenings. During the second evening, we managed to pack into the Main Hall as it was drizzling.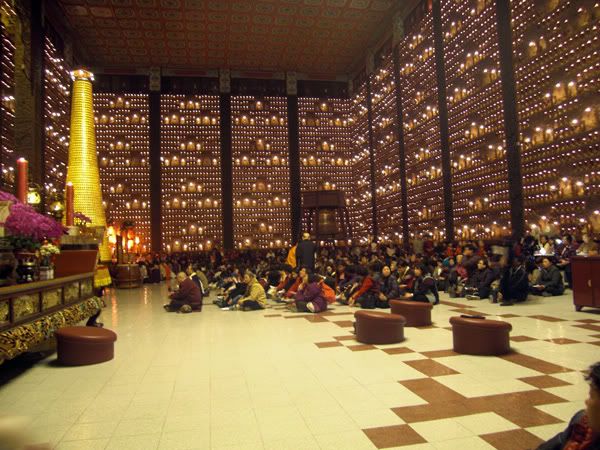 We have teachers leading us on a sing-along-session.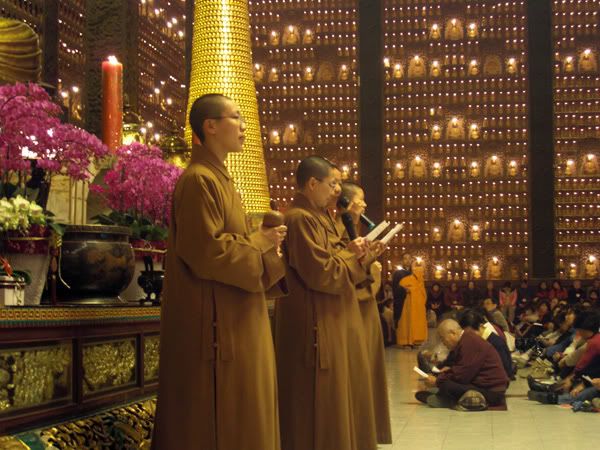 There are different ways to sing it, with Chinese New Year rhythm.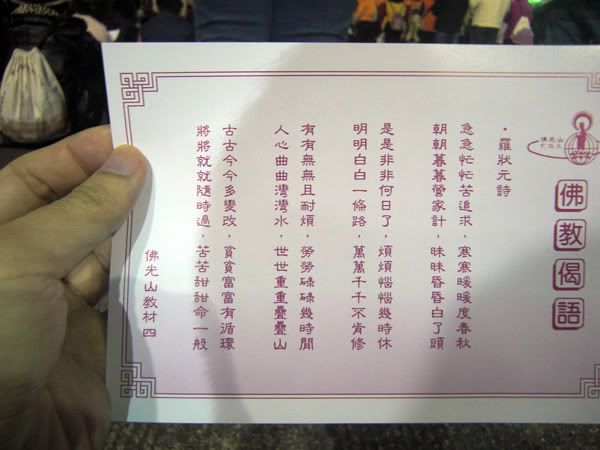 There will be a candle lighting item.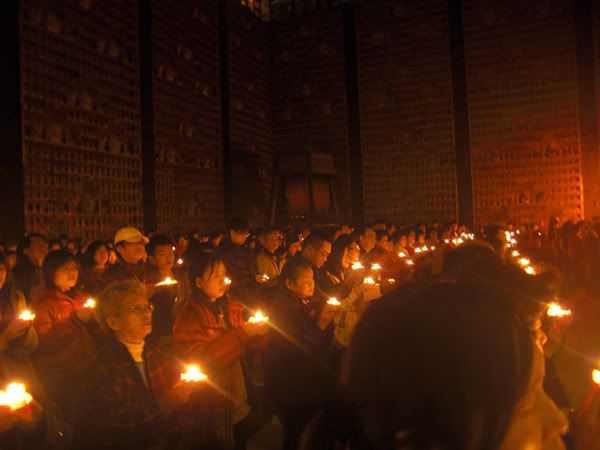 There will be thousands of people participating, occupying the main hall all the way to the main path leading to the main hall.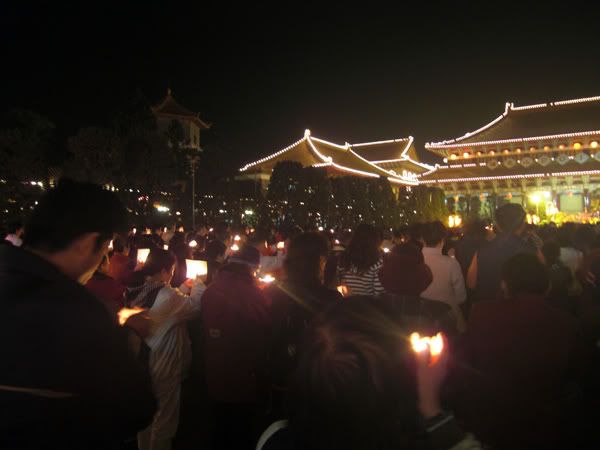 Here I am holding on to a candle.
At the end of the ceremony, everyone will place the candle on the floor.
While walking back to our lodging, the passageway are all lighted up with small bulbs.
This is the Bamboo Garden Lodge.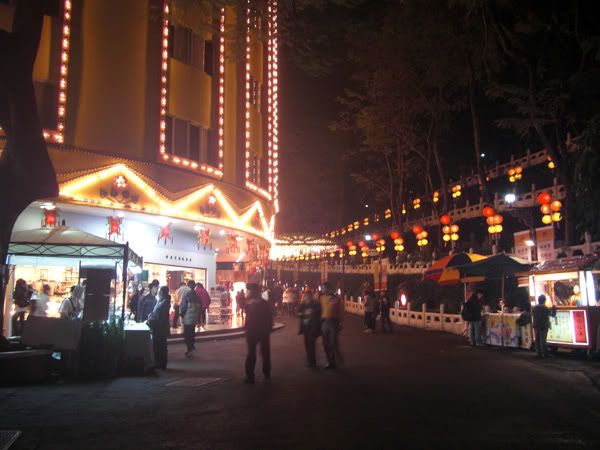 During the final evening, we decided to visit the Great Practice Shrine (普贤殿) which is a distance away.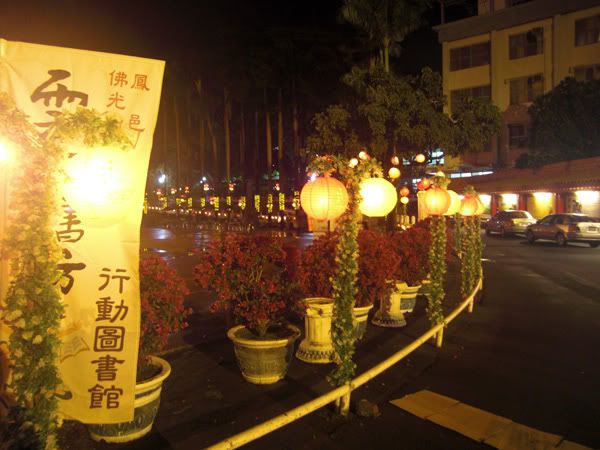 The path leading up to the shrine.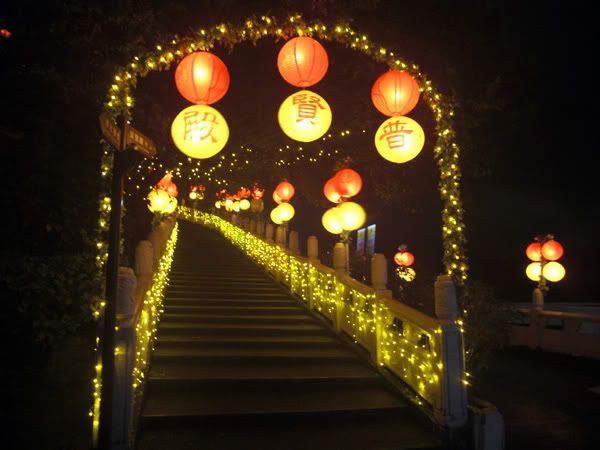 From the Great Practice Shrine, the Tathagata Building in the distance can be seen. The outline is illuminated. It feels like a palace.