We will be staying at a luxurious villa in Bali during our final night. It is the Wolas Villa. It cost at least S$330 for the stay. This is one of the highly recommended villa online and is quite new, which is only 1.5 years old.
Here is the reception. We were given a welcome drink upon arrival.
I heard the flowers at the entrance are painstakingly decorated each day.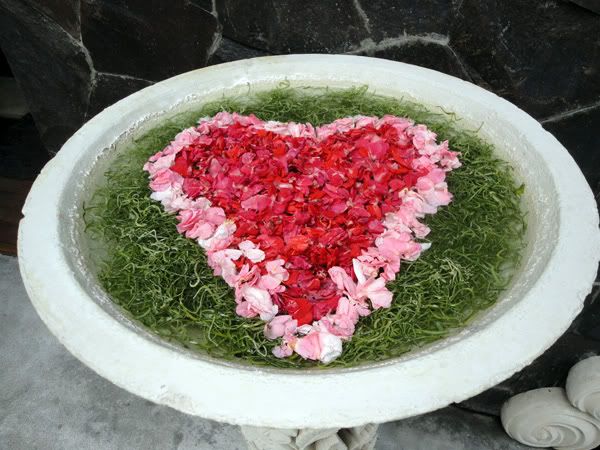 Walking into our villa from the main entrance. Just next to the entrance is the restaurant.
Pass the villa entrance, we are greeted by the splendid view.
Standing in front of our room, there is the outdoor area and the swimming pool.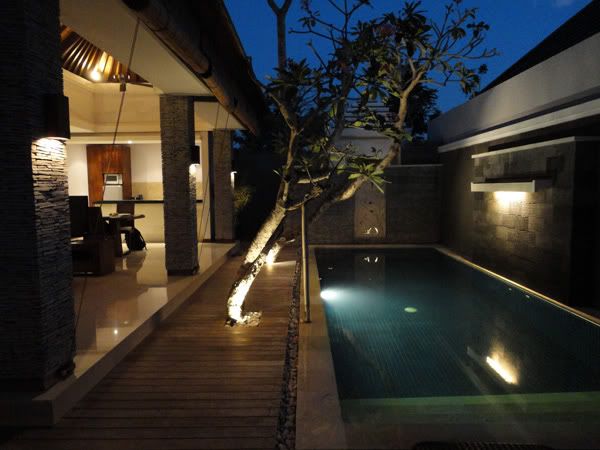 At the outdoor living room, we have the television, dining area as well as the kitchen.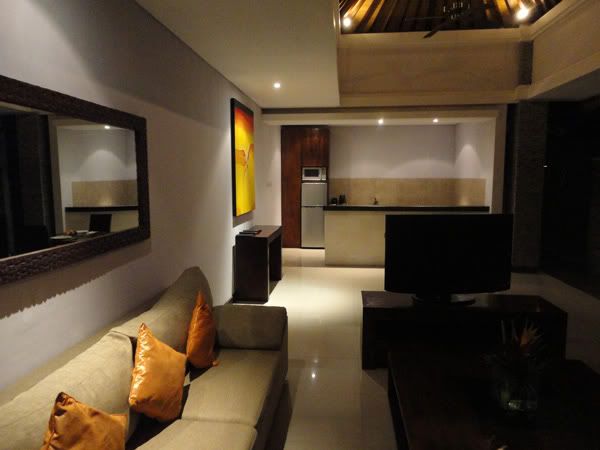 And here is how our room looks like. It is very spacious.
The bathing facilities. It consist of a shower room and a bath tub.
We ordered BBQ seafood which cost US$65. Here we have the chef specially preparing for us.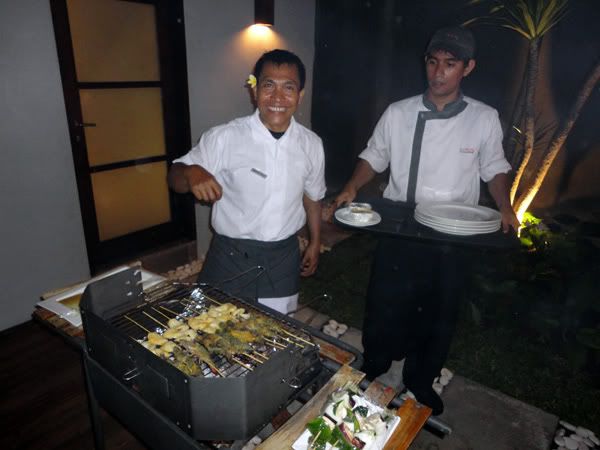 Yummy. Our dinner is almost ready.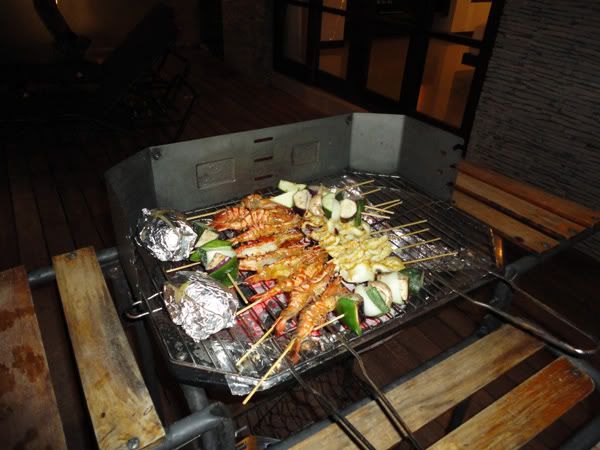 It's quite well-done. The portions are perfect for dinner. Besides the below, we also have starters which is salad, BBQ fish and desserts.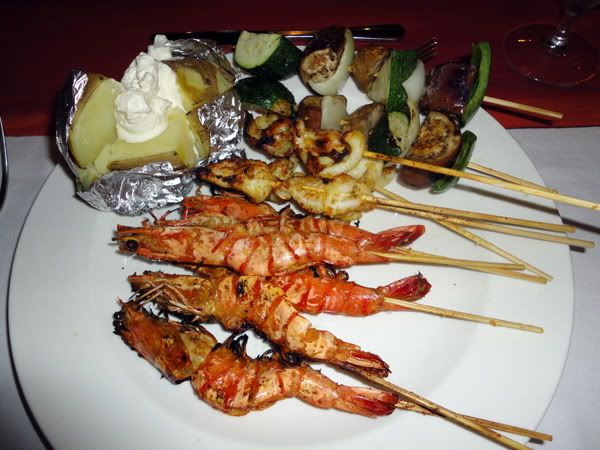 Just before we get started on dinner. (We are a bit sun-burnt from the day of cycling)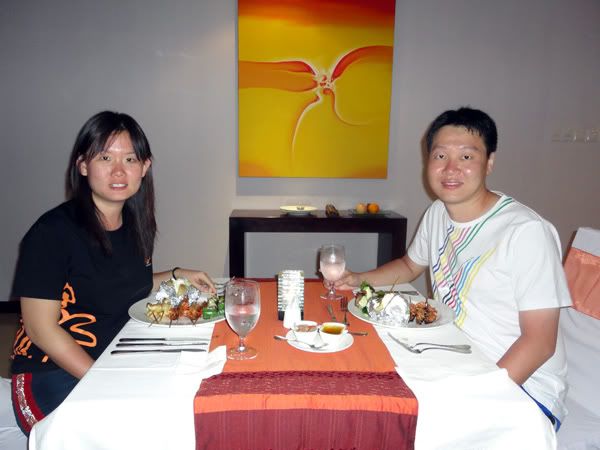 The view of the villa during the day.
And our outdoor living room.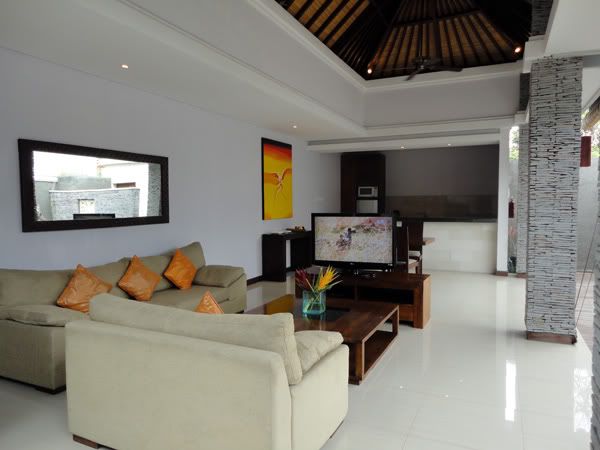 It is a splendid day to swim and relax next to the pool. Flowers are slowly dropping from the tree onto the benches, giving it a picturesque feel to the place.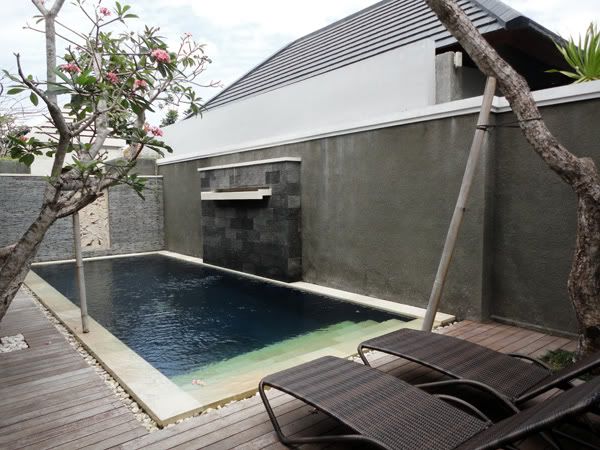 We can also borrow DVD from the reception to watch on TV.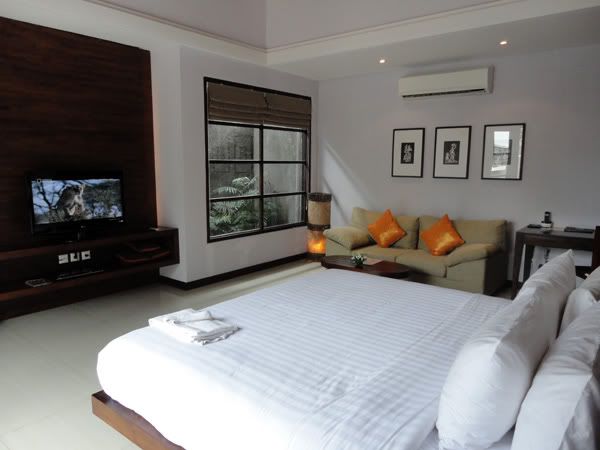 Just in case it rains, there is a sheltered pathway connecting the washroom to the outdoor living room.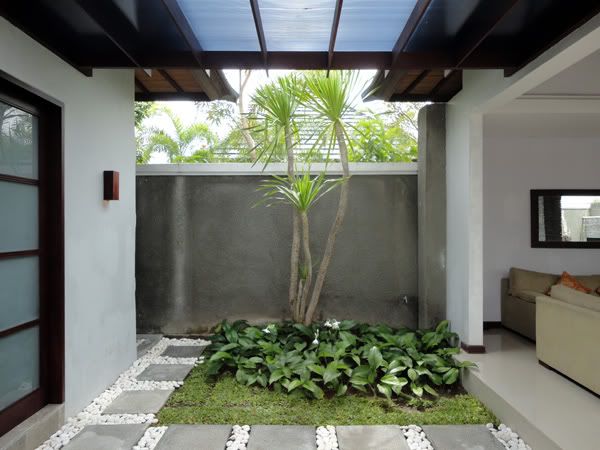 Having fruits at the living room.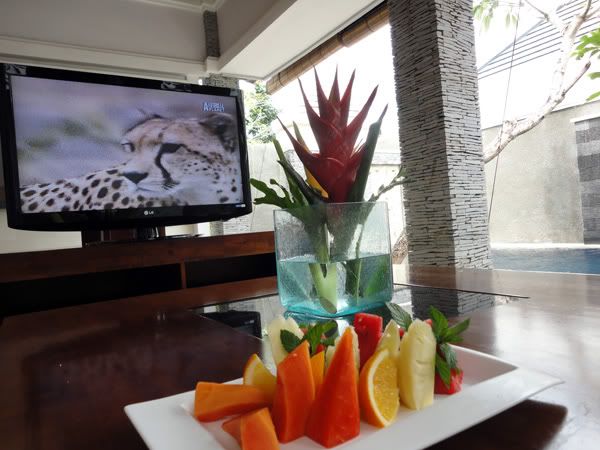 We noticed an interesting 'Do Not Disturb' sign made of wood.
Breakfast consist of a selection from International, Western or Indonesian. We opted for Indonesian and it is quite nice.
And I have recorded a video of it below.