20th December (Sunday)
Had a pre-Christmas dinner with my parents and my dad's friends from church. We went to the Roxy Square Level 3 buffet restaurant. We were all seated at the long table.
The buffet spread is quite impressive. Featuring seafood, meat, cakes and Japanese-style servings.
At the end of the meal, each of us received a present. My dad said to my uncle Robert that "Blessed are those who gives".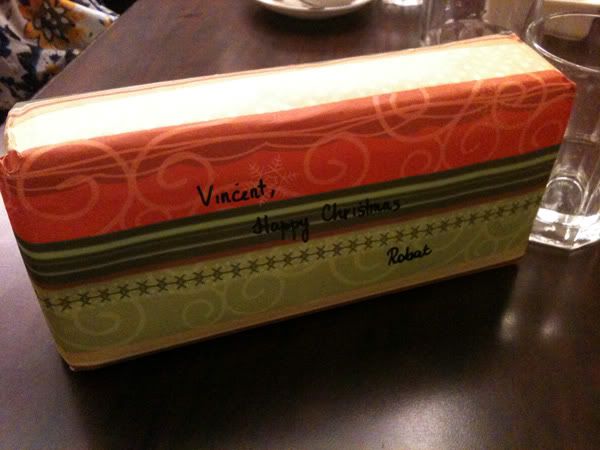 19th December (Saturday)
Met up with an old friend DS at the Botanic Gardens in the evening. It has been 6 years since I last met up with DS, and had been 20 years since I last visited the Botanic Gardens. There are several landmarks in the garden which I remembered seeing from postcards. One of them is below.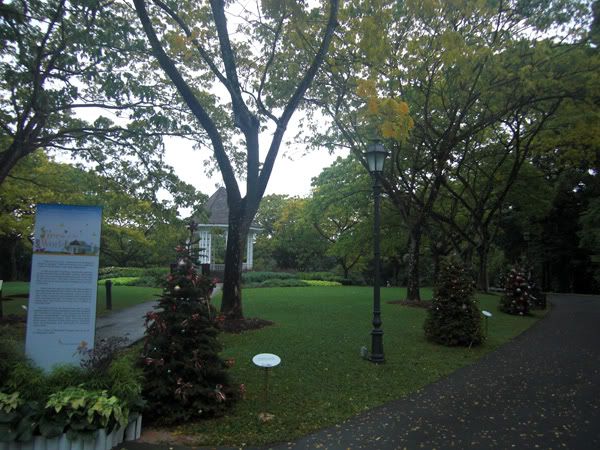 Christmas trees line up the path along the garden. At 6.45pm, the trees are lighted up, giving a beautiful glow to the area.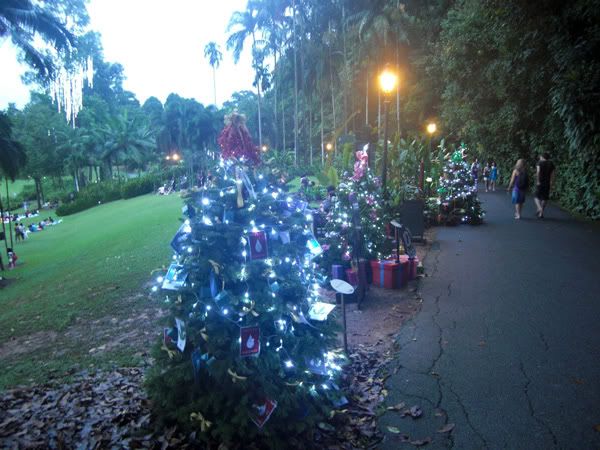 Coincidentally, there are some choir groups singing at the garden stage. So we just sat and observe it for a while.
For dinner, we decide to drop by a place which is less crowded as DS don't like crowded places (like Orchard Road). I remembered my friend visited this cool place a month back and I asked him about it. It is Berkely Restaurant in Sloane Court Hotel along Balmoral Road. It is located in the middle of a posh residential district. People who visit this place are indeed regulars here.
I went for the Steak Set Meal while DS went for the Steak Main with red wine. Thereafter it's some catching since we last met in 6 years.
18th December (Friday)
Had our company dinner on this evening. Here we have Master Cheng giving divination to my two fellow Japanese colleagues (Ueno-san and Amihama-san)
Thereafter I went down to Somerset and met up with a friend. We took a walk down Orchard Road towards Suntec, checking out the Christmas lightings.
28th Nov - 6th Dec: Study Week
JLPT2 exams is nearing, as such we have a few group studies session. My school is just next to Orchard MRT. From our study bench, we have a clear view of Ion Orchard.
For lunch, we will go around the outlets for meals. There is once we have an adventure at Isetan's staff canteen.
27th Nov (Friday) - Drive Around
Today, KK took us on a drive around Singapore. We rendezvous at ET's house and thereafter move on to Holland Village for lunch. It's off to Anchorpoint at Queensway. Here is a peek into the Honda Jazz.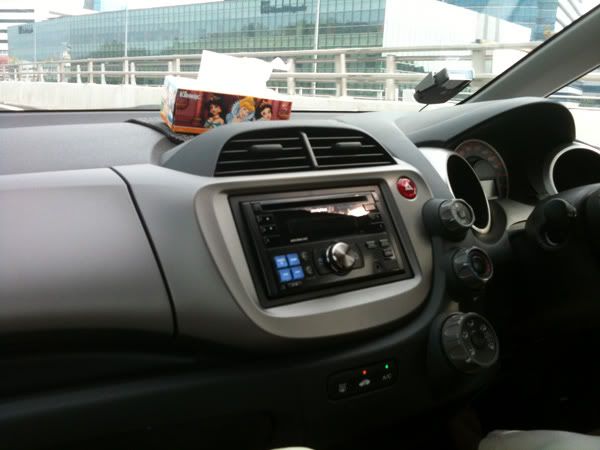 Next we stopped over at the Marina Barrage, it's drizzling slightly on this day.
At night, we went down to the famous Mellben seafood place at Ang Mo Kio.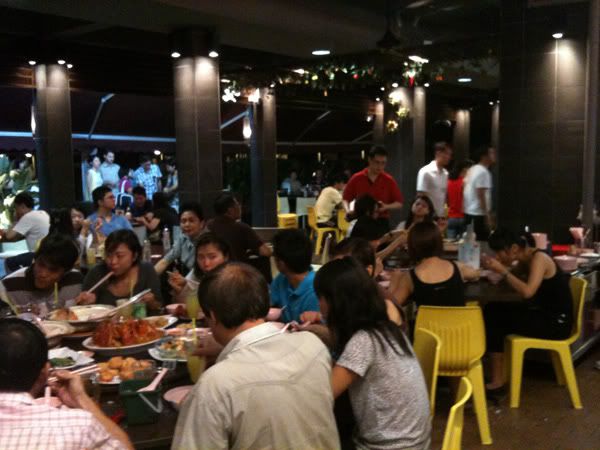 We ordered lots of dishes and it comes up to only $36 per person.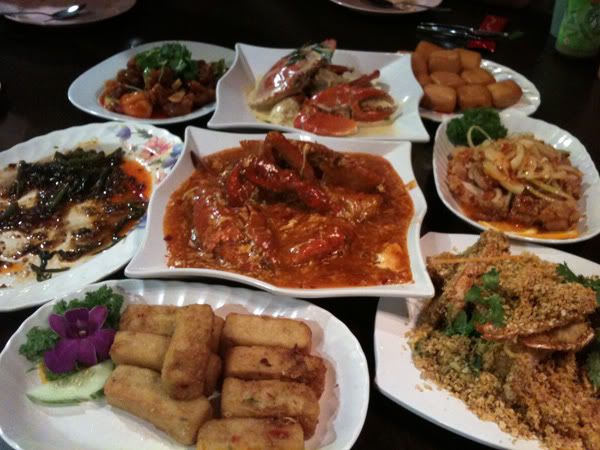 26th Nov (Thursday)
- Sitex
Visited Sitex with KL on this evening.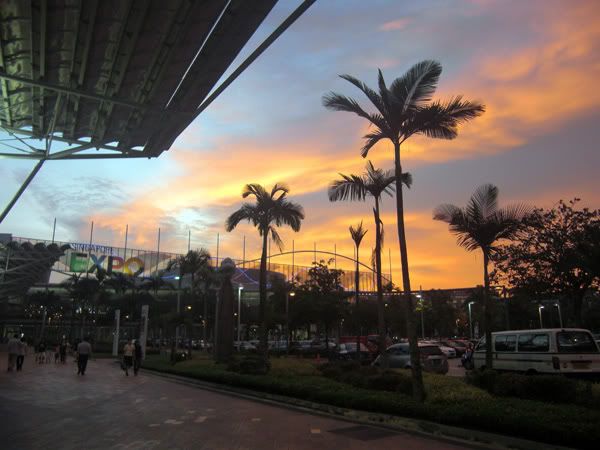 One Day
While shopping at NTUC one day, I took a photo of the multi-coloured peppers at the vegetables area.
20th Nov - Visit to NUS
It's been a while since I last went back to NUS - Arts, 4 years to be exact. Had lunch at the Arts canteen. It looks very different. I find the western food at Arts now to be mediocre. Met up with CA and FP on this day.
There is a connecting canopy besides YIH to the halls next to it.
15th Nov (Sunday) - Yong Tau Hu
We paid a visit to our friend's grandma wake on the late afternoon of this day. Thereafter KK brought us to Siglap for Yong Tau Hu dinner via his new car. It's only $6 per person.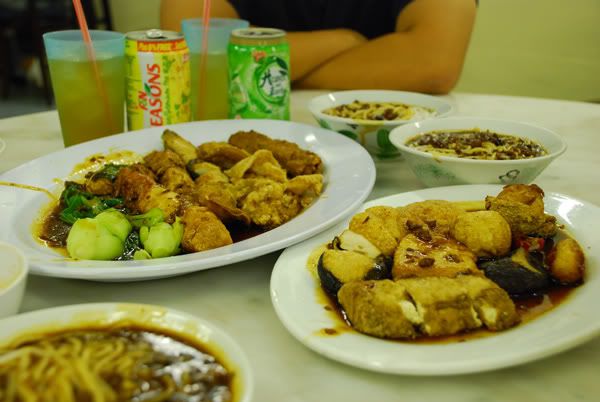 Our group photo.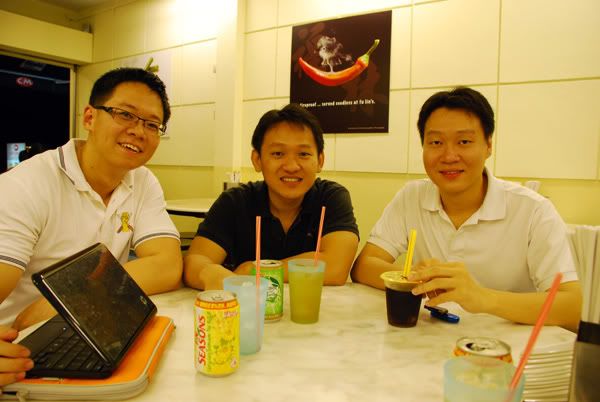 Thereafter we went down to Katong for desserts.
11th Nov (Wednesday) - Lunch at Sakura
On this weekday afternoon, a few of us have the chance to visit the Sakura restaurant at the Science Centre. It's my first time there. The food selection is indeed impressive. Besides the chef-prepared bbq dishes below...
there is also a wide selection of sushi and sashimi...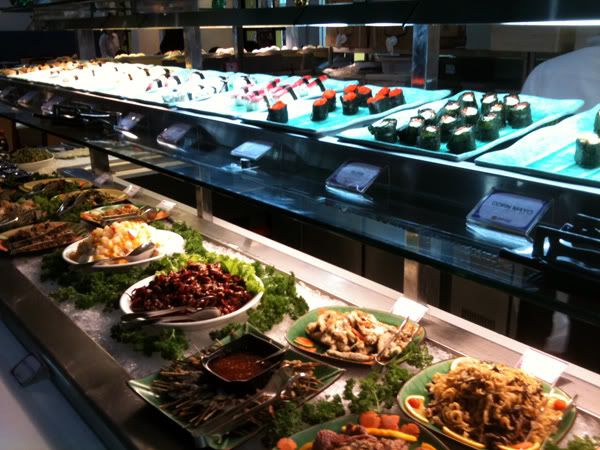 check out all the seafood...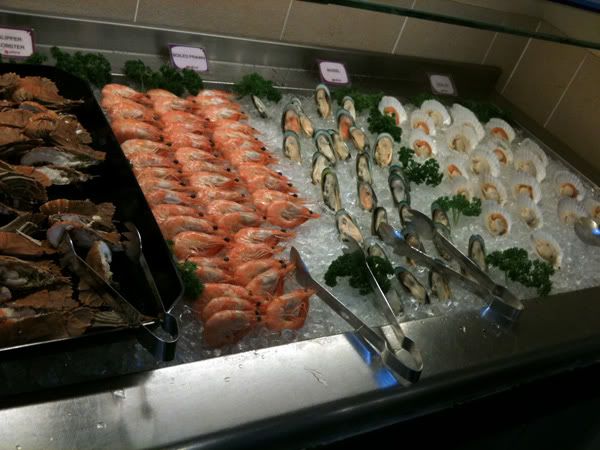 these are cooked seafood.
There are a great selection of choices, ranging from Japanese to Chinese. I strongly recommend a visit to it. This meal is treated by my boss.